Nearly everyone uses the Task Manager app in Windows, as it is an essential feature of the operating system. Windows users use Task Manager to manage processes, monitor their system resources, and close the apps.
Even though the task manager is good at its point, there are many other tools available on the internet. By using different tools also you can get better information. So, without any further delay, let's check some of the best Task Manager alternatives.
List of Best Alternatives to Task Manager for Windows 10:
Here we compile the best task managers that you can use in windows 10 as an alternative to the task manager. In these, you can get some of the extra features that you can not get in the default task manager in windows 10.
1.) Process Explorer
Process Explorer is one of the best tools developed by the Microsoft Windows Sysinternals team. By using this tool, you get much information about each process. It also gives you information about resource consumption.
Apart from this, it is a powerful search engine that allows you to find the process of an app or a program that runs on your Windows. To do this, you need to press and hold the target icon and drop it on the Window of the program.
There are two best features of this tool; the first one is you can verify the process signatures. And the second is, scan all the process with Virus Total, whenever it is needed. There are other features available like you can set it as a default app for task manager, can set process priority and affinity, find the handle or DLL of any process, and more.
Download Link
2.) System Explorer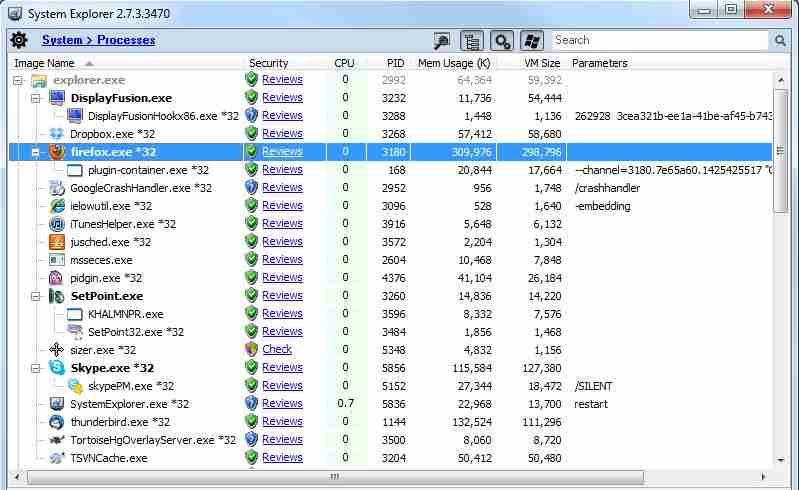 System Explorer is the lightweight tool for Windows. Even this tool provides you with detailed information about all the running processes and services. Moreover, if you want to see specific functions or services, then you can use the quick toggles, which are at the top navigation bar.
If needed, you can do a security scan on the process. There is one exciting feature available, a History tab. This history tab tracks and collects all the process activities like command executions. In this tool, you can add your custom tab by just clicking on "+." The user interface is elegant and clean. 
Download Link
3.) Moo0 System Monitor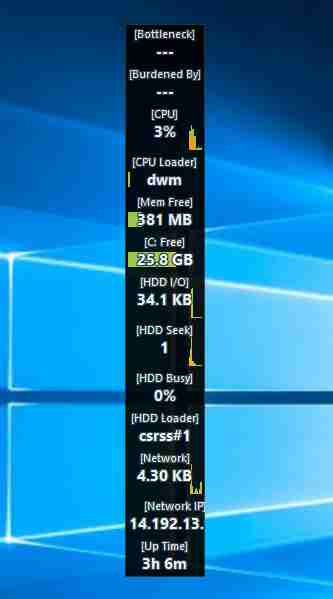 One of the primary functions of the task manager is to show the system resources. Moo0 System Monitor shows the information on CPU usage, CPU temperature, GPU usage, GPU temperature, power usage, disk I/O, network usage, memory usage, and more.
It can show all of these stats while using a desktop widget. You can make changes to the desktop widget to display the information which you need. 
If you want to see general information of your system resources and you don't need to kill a process, then you must try out the Moo0 System Monitor tool.
Download Link
4.) MiTeC Task Manager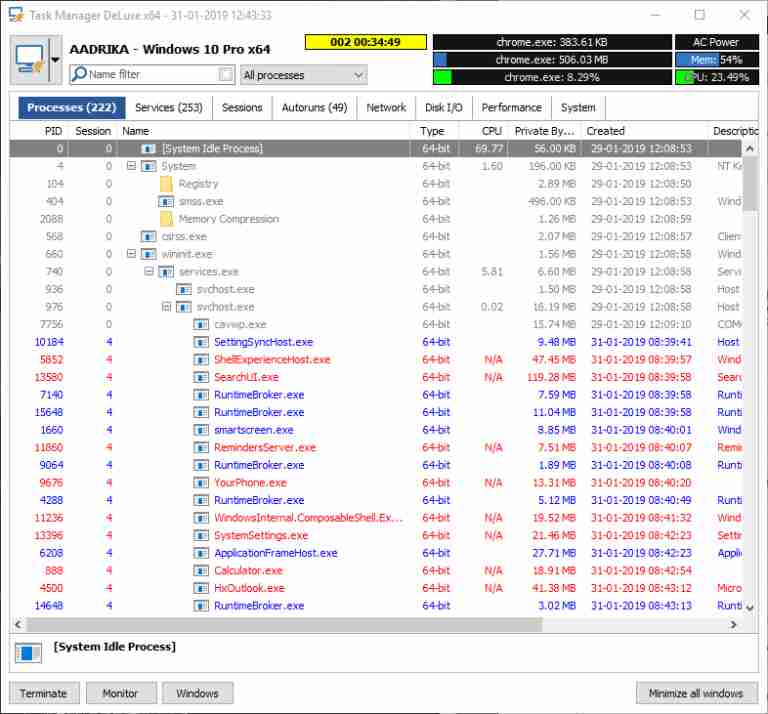 Process Explorer and MiTec Task Manager are very similar. As compared to any other apps, MiTec has a better user interface. MiTec has some exciting features like autoruns, allows to see opened and locked files, machine journal, and more.
And a Desktop Explorer feature provides you with a lot of information about any app or Window. In MiTeC, all the features and information have their sections, so you can easily find it.
Download Link
5.) Process Hacker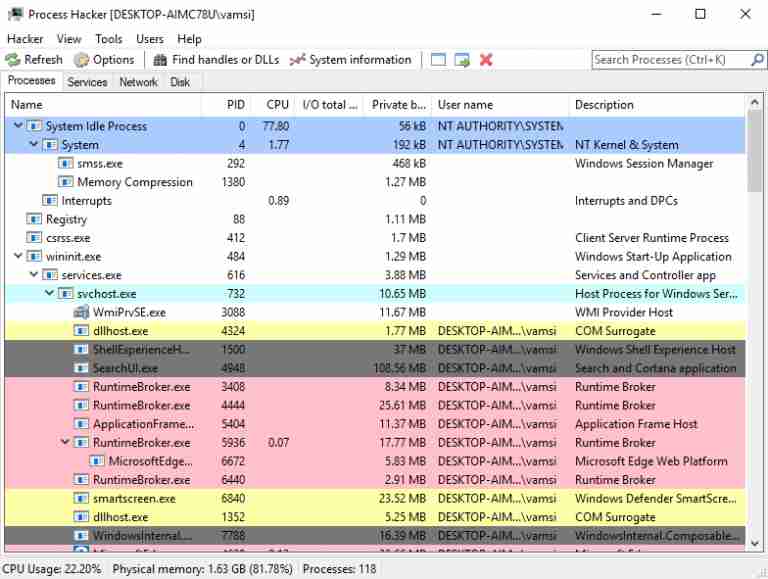 The user interface of Process Hacker is cleaner, and it also has all the important options with a mouse-click. One of the main features is to find a window and find window thread options; it helps you to find the process which is based on the opened Window. When you can't find the process of any app, at that time, you can use this feature.
In the navigation bar, the Find handles and DLLs button helps you to find the linked handlers and DLLs of any process. If you want to get detailed information of executable, then select the "Tools >> Inspect executable file" option. It will provide you details and will also give you access to services, disk, and network usage.
Download Link
Related Articles