A prodigious audio streaming app is a must for all music lovers. And TuneIn fits to be a perfect option in that case. With its jaw-dropping features, a massive collection of radio stations from all over the world, and a huge music index, it is an ideal option for the users.
However, a majority of the time, TuneIn might seem to be very disgusting due to its constant notifications and creepy ways of displaying ads.
This completely ruins your streaming experience. Hence, users often go on looking for better TuneIn alternatives. And we guess we could help you get the one.
List of Best Alternatives to TuneIn for Your Radio and  Music Needs:-
1. Jango
Jango seems very much familiar to TuneIn. In fact, it is a perfect replacement for TuneIn. It has an outstanding collection of over 600+ music radio stations and 25 genres.
You can explore through several categories, genres, and even create your custom stations too. Jango features high-quality music streaming, creating no sort of interference.
Download for Android | iOS
2. Pandora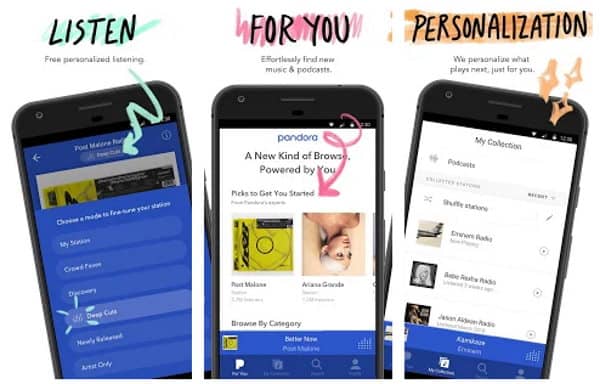 Pandora is an attractive solution for all music lovers. It gives you a completely personalized experience and the recommendation list keeps evolving based on your current taste in music.
With Pandora, you can even download your favorites to stream offline. It comes with high-quality audio, unlimited skips, and replays, custom playlists, and many more. Besides, you can choose from different genres, categories to listen to your favorite podcasts, and artists.
Download for Android | iOS
3. Spotify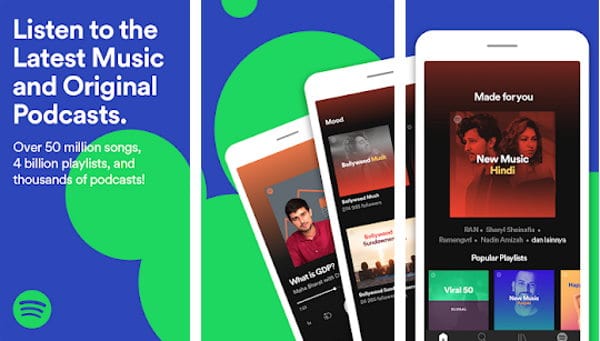 Spotify is one of the most popular music streaming app in the present day. Here you can listen to any kind of music regardless of its category, genre, or language. It also features podcasts, games, educational, lifestyle, etc.
It allows you to create your own personalized playlists and add your favorites to it. Moreover, it lets you listen to the latest music for free and brings the trending one right on your fingertips.
Download for Android | iOS
4. Xiia Live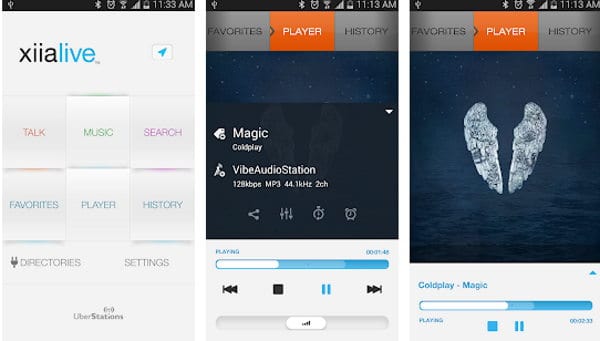 Xiia Live fits to be a perfect alternative to TuneIn, due to its massive collection of radio stations. One of the best things about this app is even the free version of Xiia Live contains only banner ads located at the bottom.
Hence, it won't create any kind of interference throughout your entire music experience. Furthermore, it hosts a directory of over 50,000+ radio stations. You can seamlessly find your favorite audios in Xiia Live without much of a problem.
Download for Android | iOS
5. Radiodroid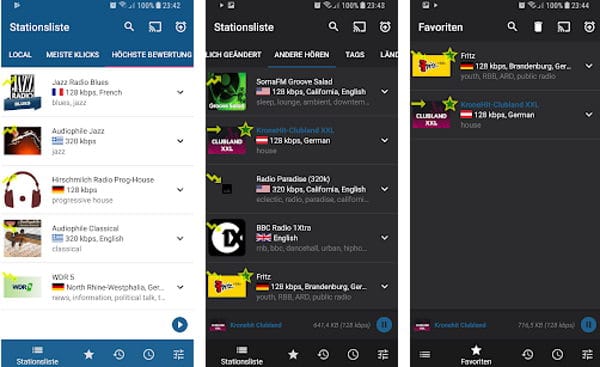 Radiodroid is simple and open-source music streaming app available for Android. It gathers a vast collection of radio stations from all over the world. Unlike TuneIn, Radiodroid lets you record your audio streams as well.
You can explore throughout various categories, languages, country, top voted, and more. Apart from that, it also features a sleep timer, which is really a helpful option for those who like to fall asleep while listening to music.
Download for Android
6. Audials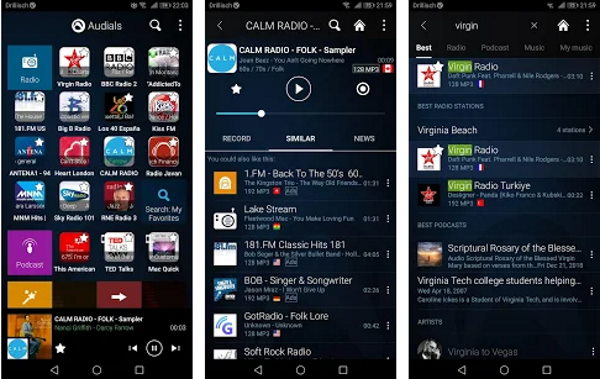 Audials is another popular name in this list of best TuneIn alternatives. The app brings all the local radio channels, internet radio stations in one place. Moreover, it even features podcasts in various different categories.
One of its highlighted features, known as zapping, can be a very useful option in finding the right music based on your taste. It further comes with support for Chromecast and AirPlay. Audials analyze your activities to refer to the most authentic pieces of music.
Download for Android | iOS
Conclusion
TuneIn is surely one of the better options for streaming music, podcasts, sports, etc. But because of certain faults, it stays behind from becoming an ultimate streaming app. So, these TuneIn alternatives stand as a great streaming app that offers a more personalized experience along with a variety of options.
Share your experience with TuneIn and tell us which app do you prefer for streaming other than TuneIn?
Related Articles