We are aware that Android has a plethora of music players. In fact, a basic music player search will return an almost endless number of results. What bothers me about such a search is how untrustworthy the recommendations are. Some developers succeed in creating audio players with a clean UI (clearly according to Google's material design principles), but none that stand out. Today we will talk about the Best Android Music Players With Lyrics Support.
In today's article, we'll look at not just great Android music players, but also the top ones that feature Lyrics. Sure, you can use QuickLyric or Musixmatch while a song is playing, but what about when you're not connected to the internet?
This list includes both paid and free apps because the best-paid apps aren't always the most expensive. They all offer a lovely UI with lots of customization choices for offline music, theme, playing, lyrics, and volume.
Best Android Music Players with Lyrics Support
We have compiled a list of some Android Music Players with Lyrics Support. Let's have a look at the list given below.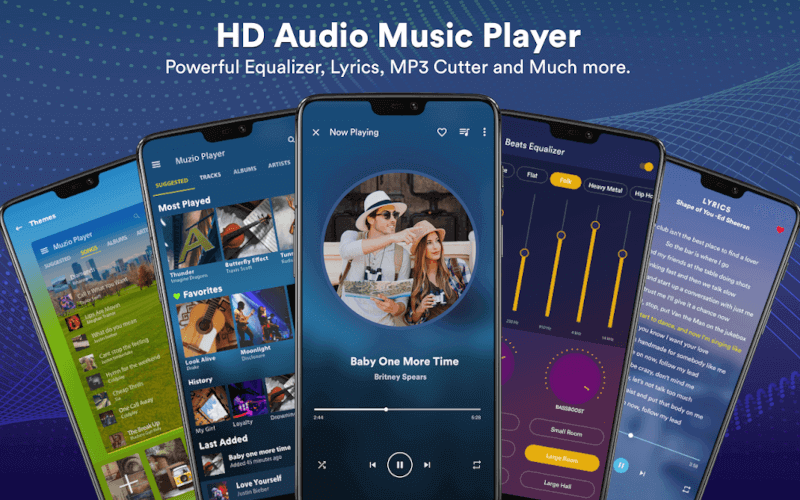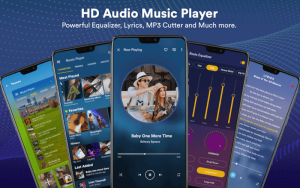 Music Player – MP3 Player is a stylish, powerful, and fast music player for listening to music when you're not connected to the internet (locally). It's made to let consumers listen to music with the highest sound quality without depleting their batteries.
30+ music themes, a powerful beats equalizer, a built-in MP3 cutter for producing ringtones, driving mode, support for folders and wearables, and compatibility for 35+ languages are just a few of the features. It is one of the Best Android Music Players With Lyrics Support.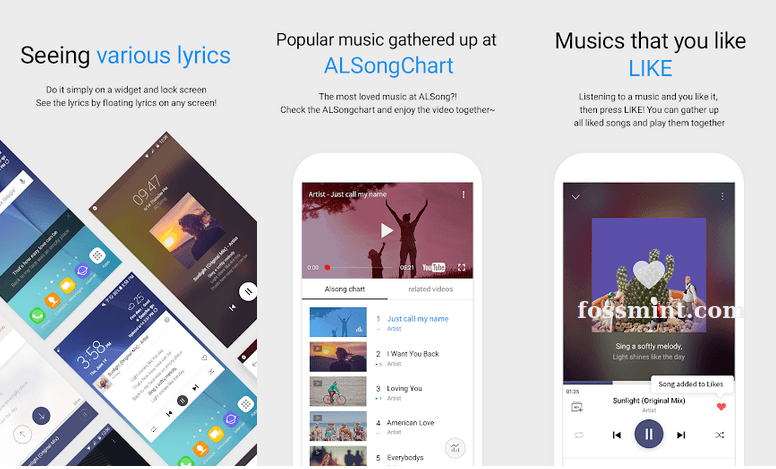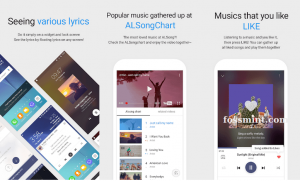 ALSong is a modern music player that supports a wide range of music files as well as real-time lyrics. It has a sophisticated sync lyrics feature that allows you to access up to 7 million song lyrics that are automatically saved when you're online and maybe utilized offline for up to 30 days. The lyrics can be edited and displayed in a variety of ways.
Other playback functions are not lacking in ALSong, which has numerous options for playing music in style, as well as add-ons for a timer and language function.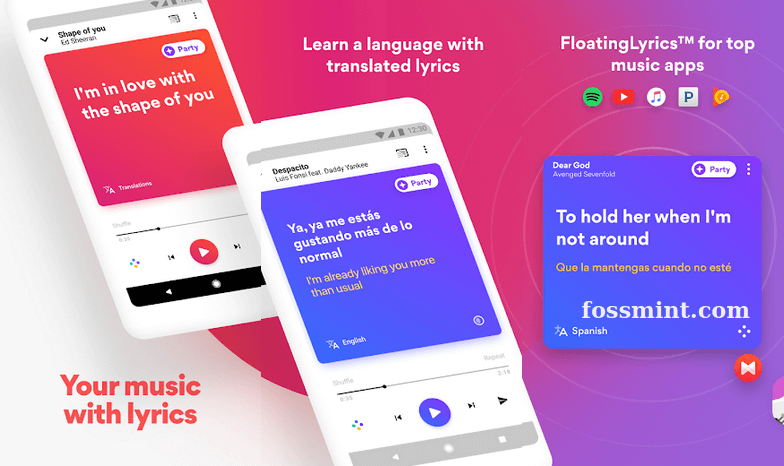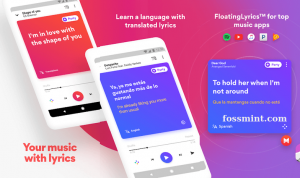 The world's largest collection of synchronized song lyrics for YouTube, Pandora, Spotify, and other music outlets is Musixmatch Lyrics. It allows you to touch on a real-time notice to see floating lyrics, has the lyrics translated into different languages, gets song information and cover art, creates a playlist, and more. All of these features are accessible through a lovely, clutter-free user interface.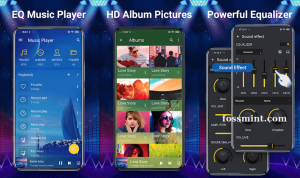 Music Player includes a powerful equalizer with 20+ presets, customizable backgrounds with skins and themes, and a quick search function for quickly finding audio and video files, home screen widgets, and playlists, as well as a quick search function for quickly finding audio and video files, home screen widgets, and playlists.
Advanced features include 3D surround sound, HD album covers, a bass booster, and a ringtone cutter, among others. It is amongst the Best Android Music Players with Lyrics Support.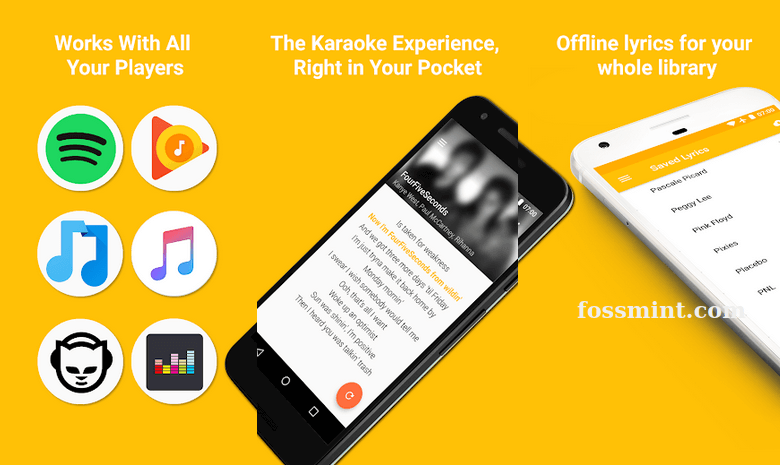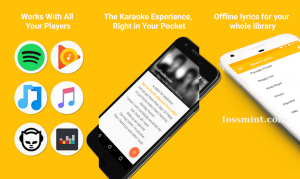 QuickLyric is a lyric-focused music player that allows users to open the program and start singing along with their favorite songs without having to do any initial setup. A fast lyrics finder, free synchronized offline lyrics, a built-in song identifier, floating lyrics, and support for downloading the lyrics for an entire library of songs in Deezer, Google Play Music, Spotify, or locally are just a few of the features.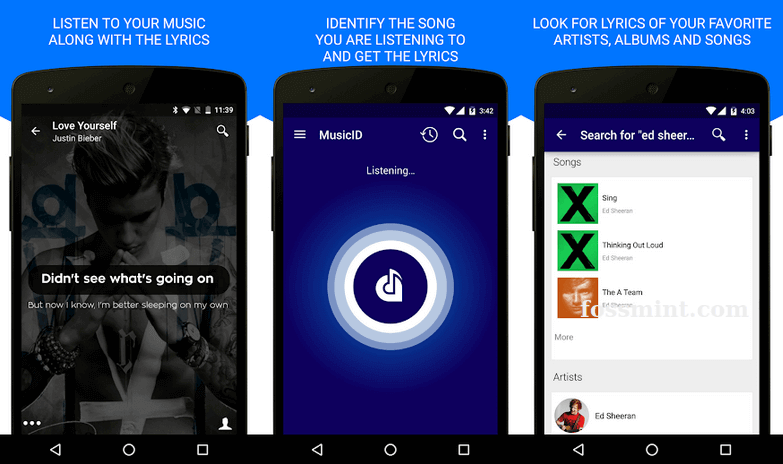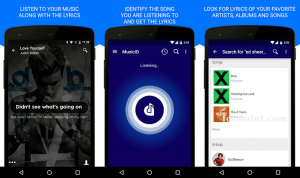 Lyrics Mania is a built-in music player that allows users to search for lyrics to any of their songs in real-time, right from their music player. It has a real-time notification that brings the lyrics to songs being streamed via Spotify, Google Music Player, and other services. Lyrics Mania also includes a built-in capability that can determine which music is playing.

Poweramp Music Player is a feature-rich music player for Android with a gorgeous interface. Its sophisticated graphics, gesture controls, and equalization preset are among its most remarkable features. Poweramp's most recent version has a redesigned user interface, a new audio engine, hi-res output capabilities, gapless smoothing, and 30/50/100 loudness levels.
It has built-in support for Genius, QuickLyric, and Musixmatch for lyrics, so you don't have to leave the app to find them. Poweramp also allows you to manually embed lyric files as well as search Google for lyrics. It is not free, however, you can try it out for 14 days for free.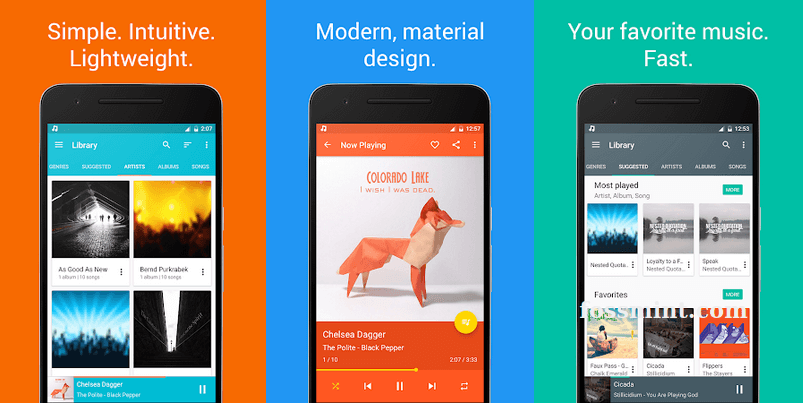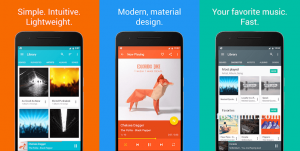 Shuttle Music Player is an open-source music player for Android that is simple to use, lightweight, and powerful. It comes with a modern Material design, a built-in 6-band equalization with bass boost, gapless playback, automated artwork downloading, customizable widgets, Last.fm Scrobbling, embedded lyrics support, a sleep timer, and a tonne of theme options.
This music player improves Google Play Music's capabilities while also adding new features that consumers would love. You can assist the developers by purchasing the pro version if you like the software enough to desire some extra features like ID3 tag editing, Chromecast support, and folder browsing. We recommend you to give this one of the Best Android Music Players with Lyrics Support a try.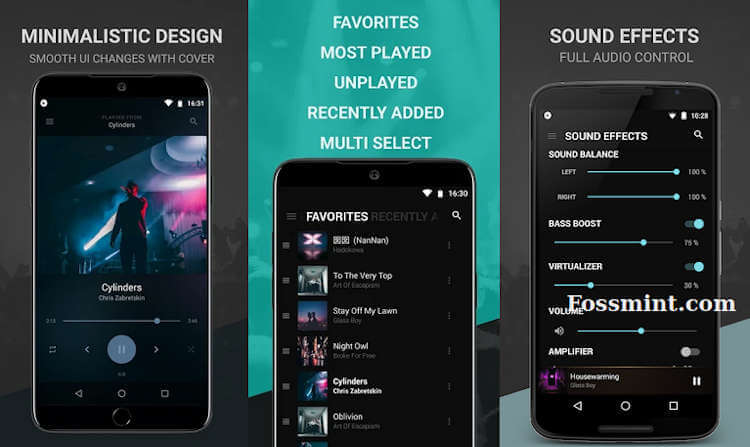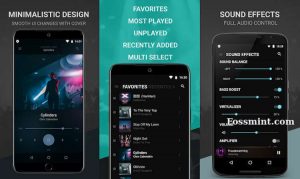 Black Player is a free music player with a simple Material design and subtle animations. HD Album cover management, an ID3 tag editor, MP3 scrobbling, cross-fading, adjustable themes, fonts, colors, and animations, gapless music playback, and a sleep timer are among the program's primary features.
Black Player was created to play local media files such as WAV, OGG, M4A, and FLAC, making it simple to embed LRC files in a folder of your choice. Because Black Player does not retrieve lyrics from the internet, this is your only option. Place the lyric files in the same folder as your recordings and wait for them to sync automatically so you can sing along.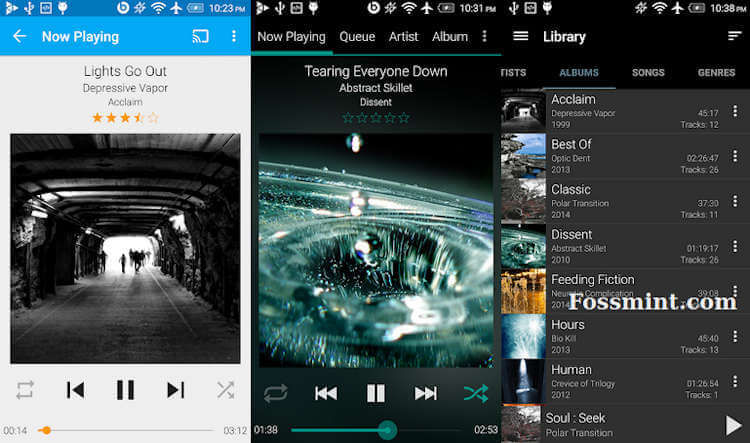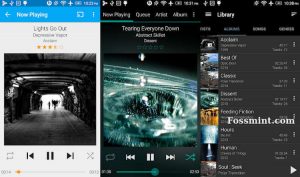 GoneMAD Music Player is a high-end audio player with a plethora of customizability options for a completely unique listening experience. Smart playlists, song ratings, preamp gain control, bookmarking, embedded lyrics, high-powered 2 to 10 band graphic equalizer with 3 quality levels and multi-window on supported devices are among the 250+ adjustable features.
You can incorporate LRC files yourself, much as Black Player. The lyrics, on the other hand, are not synchronized, and you must scroll manually. On the plus side, you can use Musixmatch or any other supported option to find lyrics. GoneMAD is not free, but you can test it for free for 14 days. It is the last name on our list of the Best Android Music Players with Lyrics Support.
Final Thoughts:
As I previously stated, there are a plethora of music players to choose from. However, not all of them offer the same useful feature that my collection does, which are offline lyrics. Do you have any amazing ideas that we could add to our list? Send us your precious suggestions. Goodbye!