What are Duplicate File Finders & Removers?
Tools called duplicate file finders can help you locate and delete files that replicate themselves within directories and subfolders. Document duplicates on hard discs, networks, or cloud storage can be found using these apps. Numerous options for filtering and sorting search results are offered by many such programs. The app allows you to rapidly obtain extra photographs, videos, and audio files.
When you download a file or attempt to save it on your computer and get a pop-up message saying "unable to save file due to insufficient memory," it can get very unpleasant.
As a result, you try to delete some files to create room for some new ones and discover that your system contains a number of duplicate files that you might remove to free up some space. It can be tedious and time-consuming to manually locate and remove the duplicate files, though.
As a result, we will review numerous duplicate file finders in this article before talking about their features and costs.
As you download, copy, or transfer files, duplicate files accumulate on your PC, slowing you down and clogging up your drive. When that occurs, you must be able to locate and eliminate duplicate files in order to keep your computer organized. We've compiled a list of the top Windows duplicate file finders. And to keep garbage off your system and your computer working properly, utilize a computer optimization tool.
Features of Duplicate File Finders & Removers:
Auto-Mark Duplicates in 1-Click. No need to waste hours searching for duplicate files manually
Reclaim Storage Space
Supports External Storage
Preview Scan results
Advanced Scan Settings
Folders exclusion supported
What is duplicate file remover?
Duplicate file remover is a powerful duplicate file remover app. Photos and videos occupy most of our storage space and if we do not identify such duplicate files then our storage runs out of space due to unnecessary reasons. It lets you easily search and remove duplicate files on your android mobile phone and tablet.
List of Top 10 Best Duplicate File Finders & Removers:
The list of top free duplicate file finder programs is provided below, along with information about their most popular features and website URLs. Both open-source (free) and proprietary (paid) applications are included in the list.
1.  CCleaner: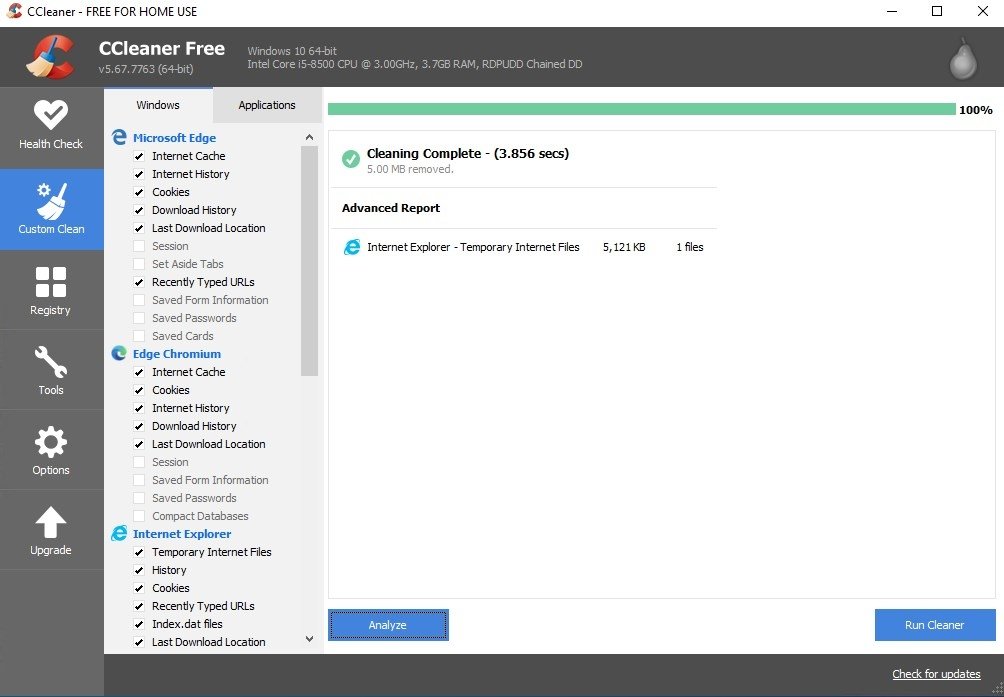 Free duplicate file finder for Windows 11, 10, 8, and 7 is CCleaner. It is the greatest software with an incredibly quick scanning speed that can swiftly find and delete all types of duplicate files. Millions of users worldwide rely heavily on this software because it is the most widely used duplicate file remover.
Unwanted programs can be removed from your system using the software's in-built uninstaller and registry cleaning. Passwords and other internet files can also be detected by it.
Although the commercial version has real-time scanning of online browser extensions, the free version still has the best features. The software increases system speed and aids in recovering the hard drive space that has been used up.
2. Duplicate Cleaner Pro: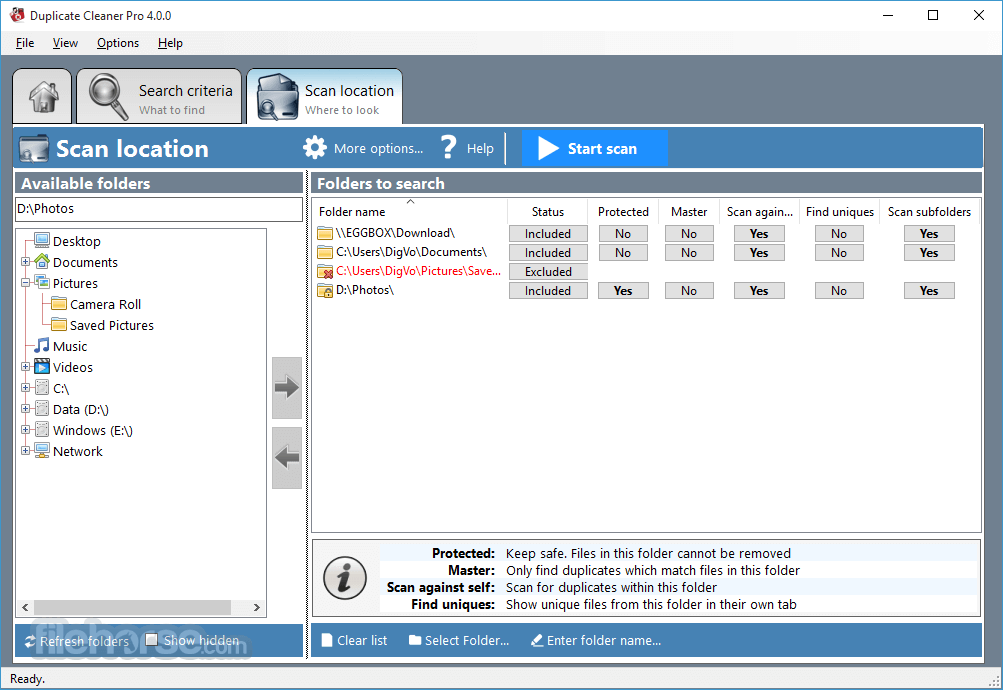 Free duplicate file remover for Windows computers, Duplicate Cleaner Pro assists in getting rid of unneeded duplicate files that are taking up space on the hard drive. This software, which enables the search for duplicate files with different names, is simple to use.
Software called Duplicate Cleaner has a nice user interface and uses a left-to-right approach with its tabs. Despite this, the sheer number of sophisticated filters makes them bewildering. Overall, this duplicate file removal tool is helpful.
It can check for duplicate documents, music, and images. By deleting all the duplicate files from the PC, the software aids in recovering the lost disc space. The user-friendly interface it offers makes using it quite comfortable for the consumers. The duplicates can be searched using many criteria, including date, group, driver, etc.
3. Duplicate Files Fixer: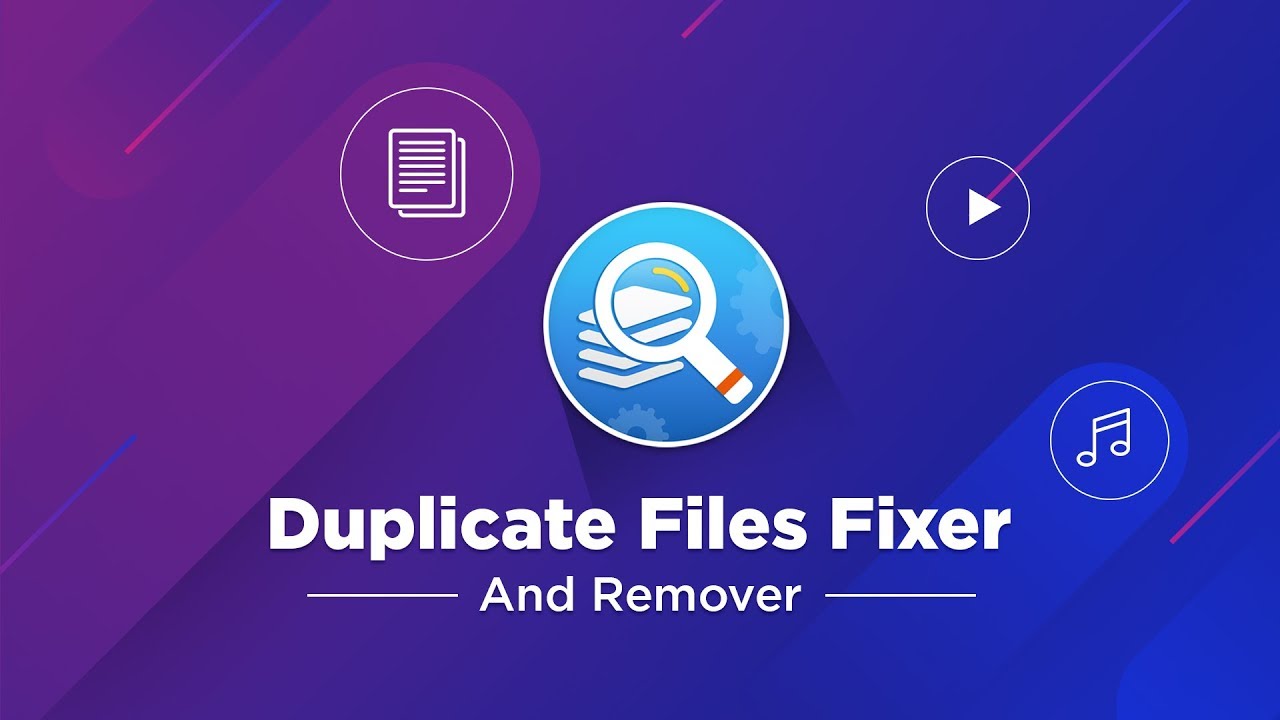 Use this fantastic PC tuneup program, Duplicate Files Fixer, as soon as your computer's storage space runs out as your first course of action. The program includes a powerful scanning engine with several settings for locating and erasing identical and similar-looking pictures, movies, documents, audios, and other types of files. You can upload one or more folders for speedy scanning using the drag and drop feature of the duplicate file discovery program. You can search for duplicate files on your mobile phone using the newest feature, Mobile SmartScan.Multiple Files To ensure that no unneeded duplicate files are left behind, Fixer supports both internal and external storage media.
You also eliminate duplicate files from Dropbox and Google Drive. On Windows, Mac, and Android, you may use this greatest duplicate file detection and uninstaller.
4. Easy Duplicate Finder: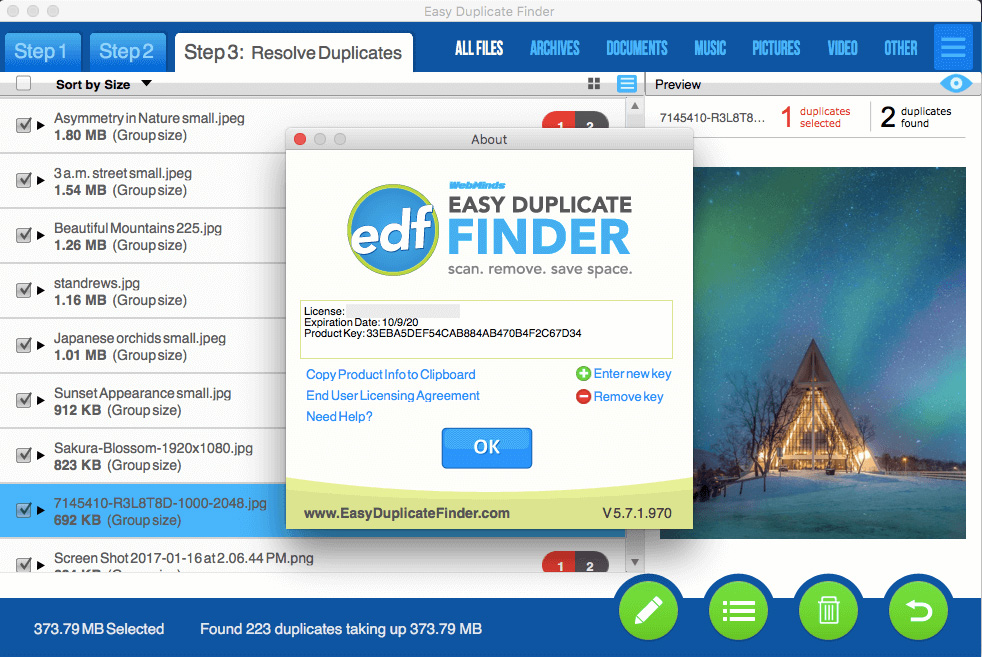 Easy Duplicate Finder is the next program on our list of the Best Duplicate File Cleaners. For the purpose of ensuring that no identical or visually similar content is left behind, the application enables the scanning of numerous sources, directories, and devices. This powerful yet user-friendly Windows duplicate removal program includes choices to look at entire paths, the overall number of scanned files, compare original and duplicate files, and the amount of storage space the tool has saved up. The decluttering process is carried out flawlessly by the program, which has outstanding reaction times and supports different languages.
EDF is supported by a wide range of parameters that allow you to customize and expedite the scanning and elimination process.
5. Auslogics Duplicate File Finder: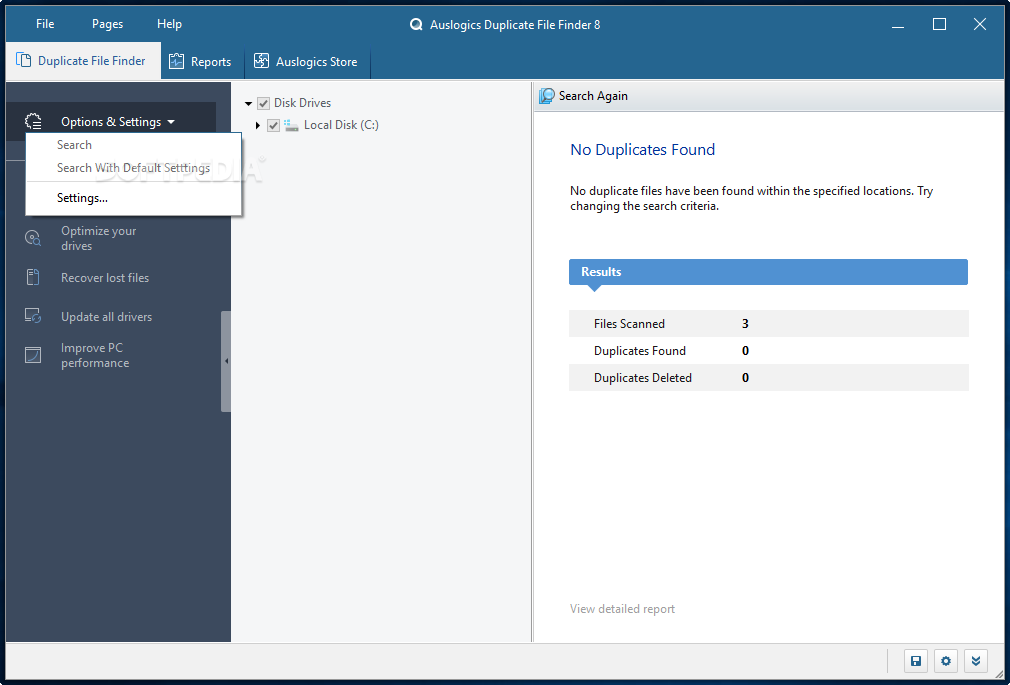 One of the top duplicate finders & erasers for Windows 10 that is free is Auslogics Duplicate File Finder. It allows you to clear up space on your hard disc. The software includes a clear and simple wizard that aids in choosing pointless copies of useful photographs, audios, videos, archives, programs, and more. Additionally, Auslogics offers permanent file deletion, file transfer to the Recycle Bin, or file rescue center capabilities, unlike other top applications for finding duplicate files (where you can recover files later, without any hiccups).
The duplication detector works more quickly to complete the task even though it lacks other eye-catching characteristics.
6. XYplorer: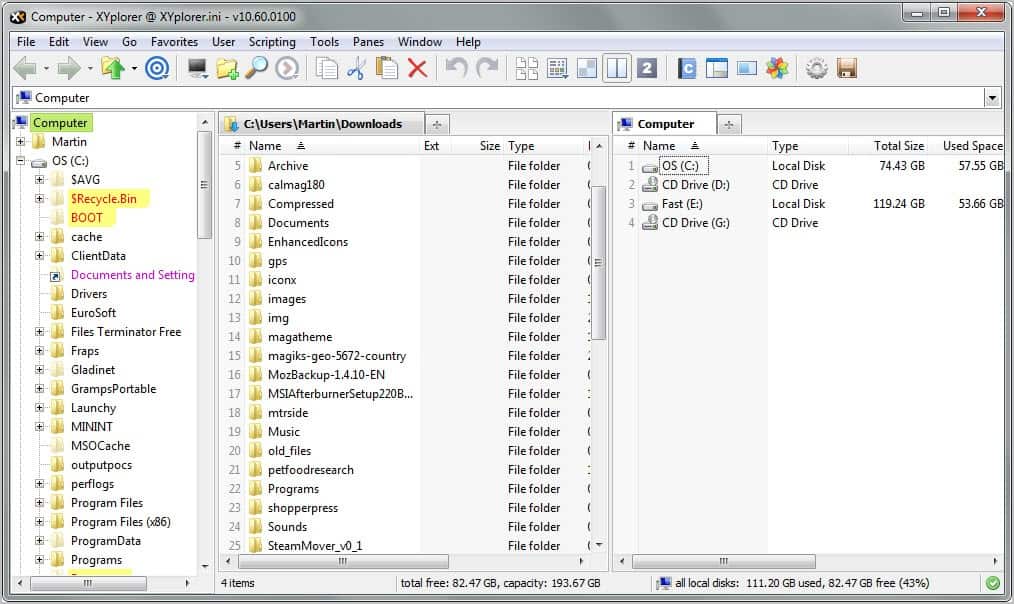 A Windows file manager is called XYplorer. Tabbed browsing, a strong file search, a flexible preview, a highly customizable interface, an optional dual-pane, and a wide range of inventive ways to effectively automate often occurring chores are all aspects of this program. It is portable, light, and quick.
A powerful duplicate file finder for Windows is called XYplorer. This adaptable file manager has a considerable number of settings for a little tool that doesn't need to be installed. XYplorer uses MD5, which functions as a file's equivalent of a fingerprint, to search for duplicate files.
7. Duplicate File Detective: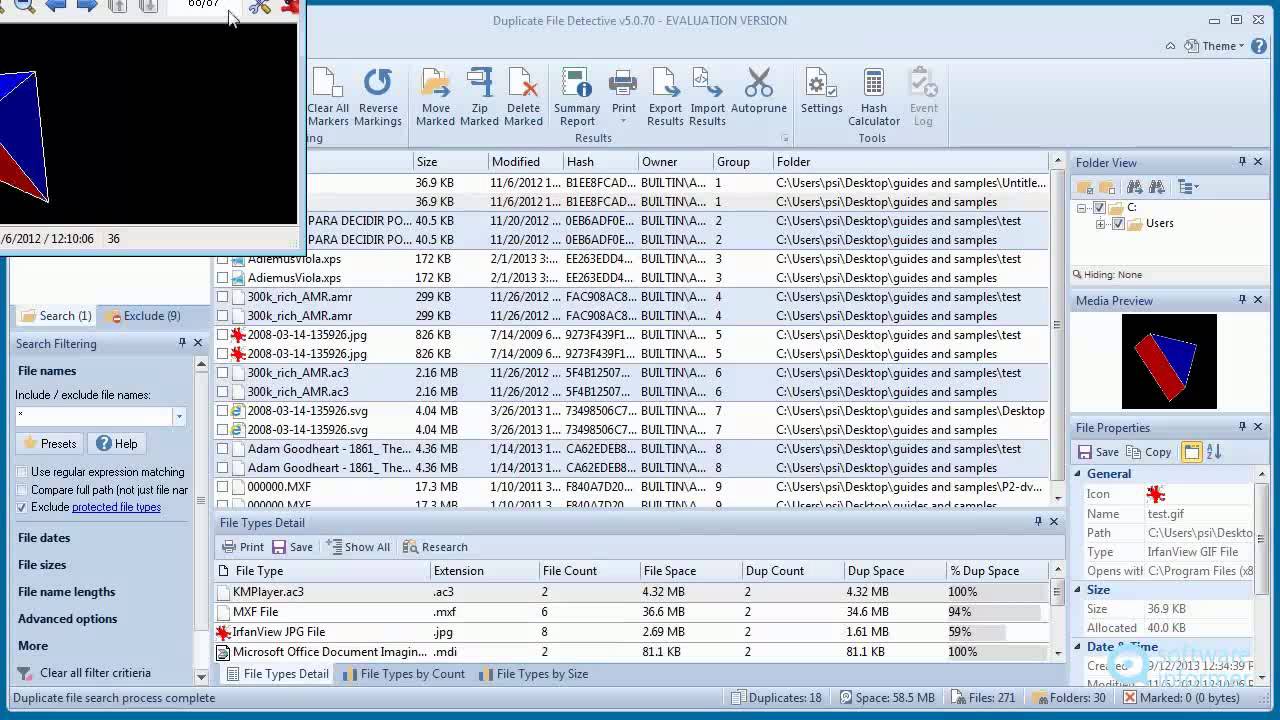 The time-consuming process of removing duplicate files is no longer necessary. One may easily accomplish the same task more quickly and effectively with the aid of our duplicate file elimination application. This utility provides a custom time scheduling option that enables one to receive an email letting them know how many duplicate files were found during a scan.
The major feature that distinguishes Duplicate File Detective from all other programs is its capacity to show all the selected files' properties in its report. By doing this, it is made sure that the user is aware of the duplicate files that are clearly apparent in the search results report.
8. DupeGuru: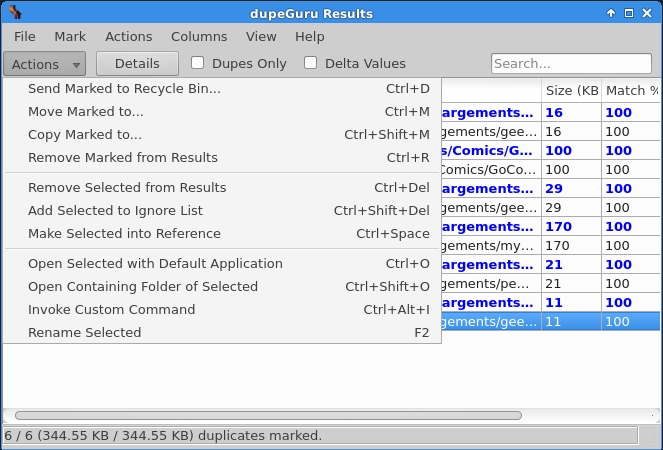 A robust and open-source (Linux, OS X, Windows) GUI tool called dupeGuru can discover duplicate files in a system. The program is appropriate for users of all expertise levels, has a clear and structured graphical user interface, and lets users scan one or more directories at once. The Windows duplicate file finder displays the filename, size, and match % for each item detected when the scanning procedure is finished, enabling you to carry out a variety of tasks on the chosen files.
The most helpful and sophisticated tool is Dupe Guru, which enables you to compare files and identify duplicates using a created algorithm and a variety of characteristics. You can find the identical record of the music files and improve system performance with the aid of its advanced features.
9. Wise Duplicate Finder: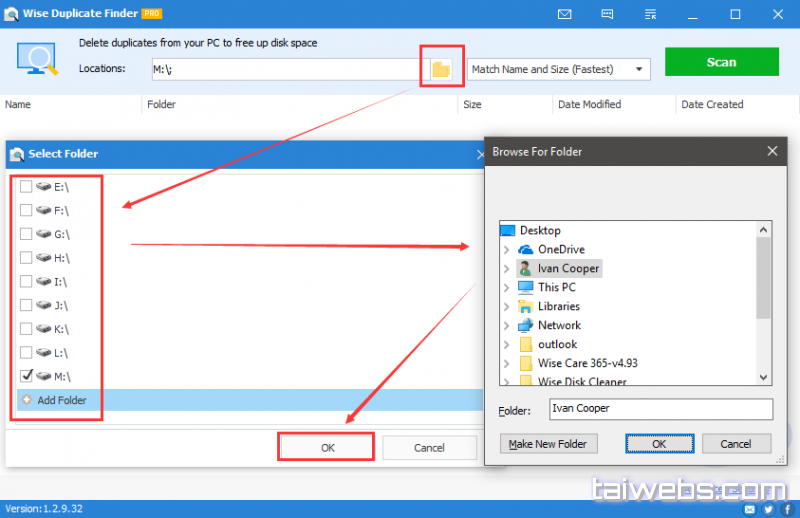 Wise Duplicate Finder is a quick and easy-to-use duplicate file fixer and remover that enables users to quickly scan entire systems or particular folders for the presence of duplicate information. It supports discovering zero-size or empty files on your computer, in contrast to other Windows duplicate finders and cleaners. Almost all file formats, including pictures, movies, documents, and more, are supported by the software.
Additionally, it makes certain that no hidden duplicate files are left behind. The backup and restore option of this duplicate cleanser, which enables users to retrieve accidentally erased data, is another fantastic feature.
10. AllDup: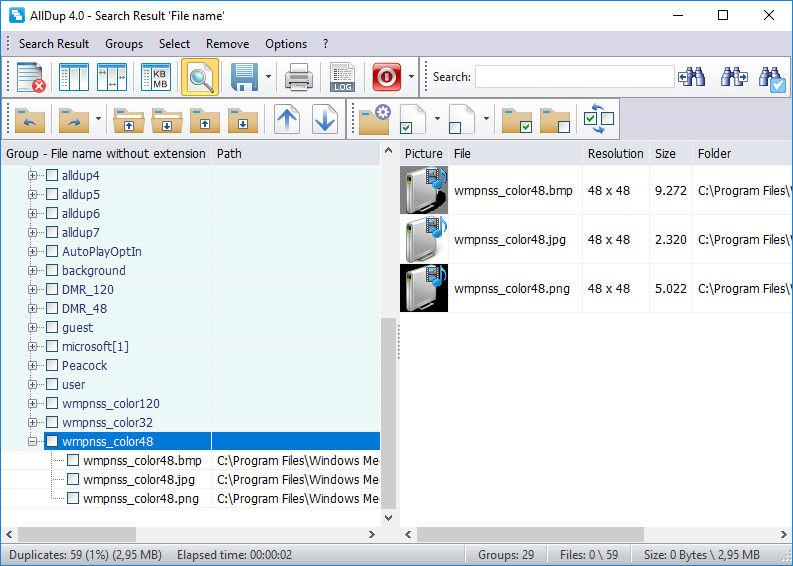 AllDup's primary purpose is to locate replica files and delete them in order to clean up your system. Install the tool, add the folder to be checked for duplicate files, and then click to start the scan. The program won't take long to complete this task, but the results will be precise.
Deep searching is done by AllDup to find even the most obscure files that need to be deleted. Many users view this tool as an effective duplicate file finder for Windows 10 due to this capability. You will have a lot of possibilities for efficient and error-free scanning because of the "Compare" method.
AllDup is a strong program, but if your computer has a lot of duplicate files saved on it, scanning may take longer. This software will alert you each time it detects some problematic files to make sure you don't delete any critical documents.
Conclusion:
Finding duplicate files, whether offline or online, and effectively deleting them requires an efficient duplicate file remover. Therefore, it makes sense to choose a duplicate finder to make sure that superfluous files are not taking up disc space.