On-the-go gaming is more popular than ever. Most of us carry a palm-sized computer in our pockets that can play a wide range of entertaining and engaging games. Even better, thanks to ad-supported and in-app purchase models for developers, there's typically no initial fee. We're going to look at the greatest free iOS games today. When picking a new game, there are a few things to consider.
Obviously, you want to choose games that are both enjoyable and relevant to your hobbies, but you need also consider how free the game is. Many "free" games these days are actually pay-to-win.
In exchange for a few dollars, developers push all kinds of microtransactions and upgrades that make the game easier and more entertaining.
While this is present in most free games to some degree, some go too far and destroy the experience. We skipped the most well-known pay-to-win games and focused instead on those that provide a really great experience without requiring any paid enhancements. Ad-supported games are another option, though most of them now include in-app purchases.
Many developers charge a small fee to eliminate adverts, usually between $2 and $3. If you appreciate a game, it's often worth paying a modest fee to help the developer and avoid having to deal with ads. We dug through our iPhones and Apple's massive app store to find the greatest free games for iOS users. It's game time!
1.Words with Friends 2 
Words with Friends 2 is the sequel to the worldwide hit word game, and this version includes considerably more game options and variety than the original. This is the best word game for iPhone and iPad users just for the social features. The game is similar to Scrabble in that players are given a set of random letters and must utilise them to spell words on a game board.
There are numerous game options available, the most popular of which is a turn-based game that may be played electronically with friends. You may also play against random players online, where you'll be matched with someone of a similar skill level, and there's a new Quick Play mode with competitive minigames.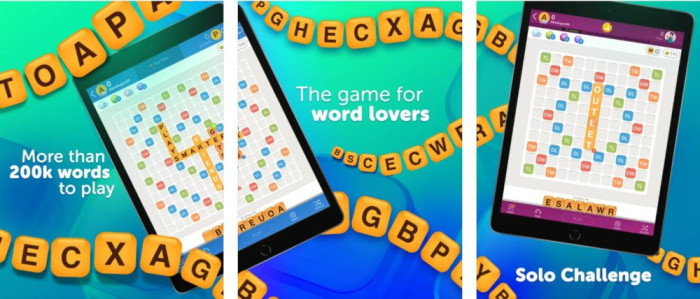 There's also a solo challenge option to try out, where you may hone your abilities against themed WordMaster characters. Words with Friends 2 contains a number of social and competitive features that add to the game's addictiveness.
You can complete daily, weekly, and monthly tasks to earn rewards, with a new theme every six weeks. There's even a new multiplayer team game option where you may play with friends or random strangers in a team of five.
2.Eternium
Eternium is a free action role-playing game inspired by legendary old-school role-playing games such as Diablo. It was created by a group of gamers that wanted to make a fun, engaging, and action-packed RPG that wasn't play-to-win. As a result, the game is free to play, and the in-app purchases don't have a significant impact on gameplay.


Players in Eternium can choose their character type and explore a vast world filled with dragons, skeletons, demons, and other creatures. Battle enemies, explore dungeons, and gain experience in the process. Because the majority of the game's features are available offline, this is a good game to play when you don't have access to a cell phone or WiFi.
Eternium features easy-to-use controls, stunning graphics, and highly addicting gameplay. As a result, it is without a doubt the best free RPG game on iOS.
3.Data Wing
Data Wing is a gorgeous 2D racing game with a compelling plot.
This unique game is a pleasant way to forget about your real-world issues for a few hours, with dark, sardonic humour (like Portal 2) and an appealing, minimalist neon landscape. The game has an arcade feel to it, with two-touch controls that are simple to use.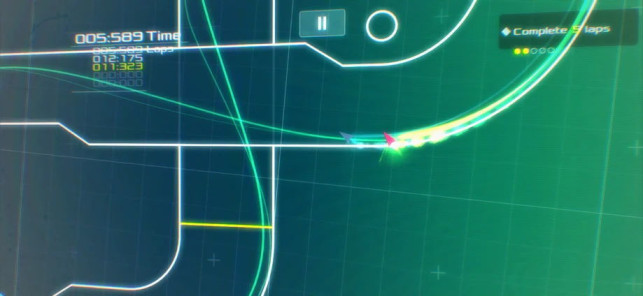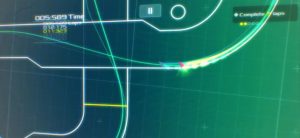 Players steer their ships along serpentine paths, gaining speed by drifting and ramming against walls. It's a simple racing style to learn, but extremely difficult to master. For an arcade-style racer, the game is also surprisingly story-driven. Data Wing is a free-to-play game with no in-app purchases. There are no commercials, so this is a completely free iOS game that you should absolutely check out.
4.Among Us
Among Us is a one-of-a-kind multiplayer game that combines simple gameplay with human psychology. Players must work together to prepare their spaceship for takeoff while figuring out who is the imposter hell-bent on murdering everyone. As separated friends explored for ways to stay in touch online, the game exploded in popularity in 2020.


Among Us is a fun game that blends collaboration and a fair dose of suspicion. It's especially enjoyable when played with a group of people you know. You can play with a group of 4 to 15 people online or via local Wi-Fi. You can pay $1.99 to remove all adverts from Among Us, which is ad-supported. In-game purchases are also available, but they are not required to enjoy the game.
5.The Battle of Polytopia
The Battle of Polytopia is a strategy game inspired by classics such as Age of Empires and Civilization. By constructing towns, acquiring new technologies, and defeating opposing tribes, players attempt to gain control of the map. It's currently the best free strategy game available for iPhone users.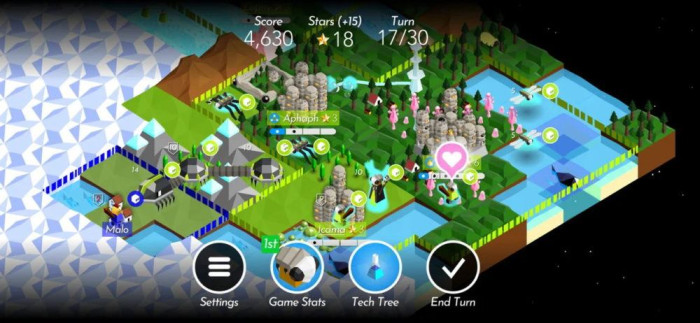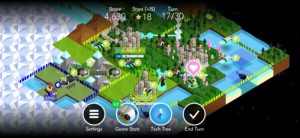 Polytopia offers both multiplayer and single-player modes, allowing you to play even if you don't have access to a cell phone or internet connection. There are three distinct game modes to try out, including a rapid 30-turn version for case you're in a rush, and a vast array of tribal kinds to keep things interesting.
This is a game that will keep you entertained for a long time. The Battle of Polytopia is a free game with in-app purchases that allow you to enhance your gameplay options. Upgrades aren't required for beginning players, but as you improve, you may choose to purchase other tribes or features.
6.Call of Duty Mobile
Every gamer is familiar with the Call of Duty series, but have you heard about Call of Duty: Mobile? This fast-paced iPhone shooter combines many of the best features of the console and PC versions of Call of Duty, all in the palm of your hand (s). This highly competitive game boasts stunning graphics, a variety of game modes, and a thriving player population.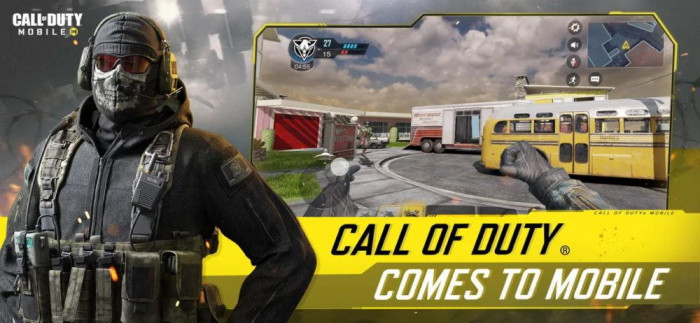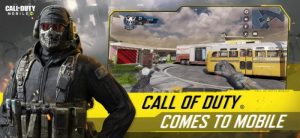 COD mobile has a lot of content to discover, and the developers are constantly adding new content, maps, and game modes when new "seasons" are released. A gigantic 100-player Battle Royale, 5v5 competitive team deathmatch, and sniper-only battles are just a few of the game's highlights.
COD Mobile is a free-to-play game with optional in-app purchases. These are mostly cosmetic, such as new weapon skins and other visual enhancements. This is one of the greatest free shooters for iOS since you can get a lot of enjoyment out of it without spending any money.
7.Bike Race: Free Style Games
Bike Race: Free Style Games is a straightforward bike racing game that largely relies on its outstanding physics engine. While navigating sophisticated routes and jumps, players tilt their phones to lean and balance their motorcycles. There are dozens of tracks and maps included in the game, and you can even create your own (through the website, but not on the app itself).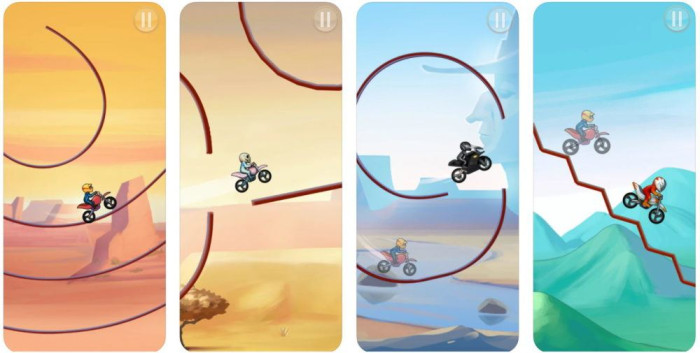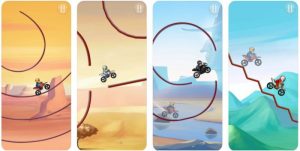 Freestyle Bike Race Games include single-player and multiplayer modes, as well as the ability to connect to Facebook and challenge your friends. Although the controls are basic, mastering your technique on the game's varied terrain requires skill and work.
Although you can download and play the game for free, some features require a premium subscription (which costs $20 per month). Other in-app payments, such as level packs to access additional content, are available, but you may still play for hours without using your credit card.
8.Fallout Shelter
Fallout Shelter is one of the top role playing strategy games for iOS for lovers of the Fallout franchise. In it, players construct an underground vault for their Dweller colony. Your goal is to design and construct the ideal vault while including various vault features to attract the correct types of residents to your community.


The ultimate goal is for your community to thrive rather than just endure. You may use crafting to make new useful objects, send your Dwellers out to find crucial resources in the bleak wasteland, and learn how to protect your society from both external and internal threats.
Fallout Shelter is an older game, but Bethesda, the developer, continues to update it on a regular basis. The game is free to play, but in-app purchases are available. Some have an impact on gameplay (for example, you can buy supplies), but they aren't required to enjoy the game, and you may complete it without them.
9.Puzzledom
Connect, Blocks, Rolling Ball, and Escape are all included in Puzzledom, which is one of the greatest puzzle games for iPhone and iPad users. Connect challenges you to connect all of the dots of the same colour on the game board without crossing any lines, whilst Blocks challenges you to fill the board with blocks of various shapes without leaving any gaps.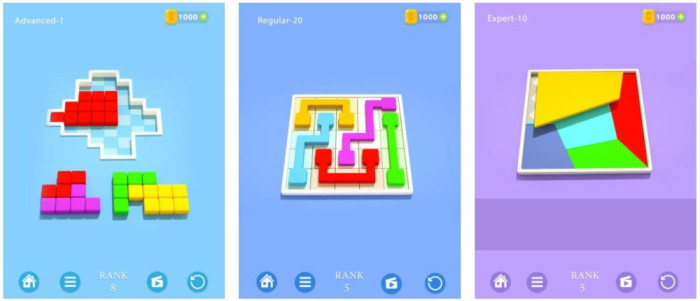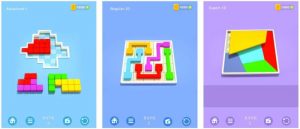 Shifting blocks around to clear a way for your ball to roll through is required in Rolling Ball, and moving pieces around to get the red block to the exit is required in Escape (also known as Chinese Sliding Block). While soothing, each minigame tests your reasoning, critical thinking, and observation skills in a unique way.
Puzzledom may also be played without the need of Wi-Fi, making it a fantastic option for travelling. The game is free to play, but you may pay $2.99 to get the advertising removed forever. Coins (the in-game currency) and a weekly "unlimited" membership are among the other in-app purchases. However, you can get a lot of the game's best content for free, thus these are mainly superfluous.