It's fantastic to be able to game on the go, whether you're blasting away on Fortnite, happily creating on Minecraft, or causing a commotion on Rocket League. The finest gaming laptops today are better than ever, with performance that rivals that of their desktop counterparts. When seeking to purchase one, there are a number of variables to consider.
Perhaps the most significant variables are graphics, CPU, cooling, and memory, but battery life, as well as physical size and weight, are also important. You should also think about the games you play: if you mostly play Among Us or Old School Runescape, a $3000 laptop isn't necessary.
Finally, think about your budget. Gaming laptops, unlike desktop PCs, are tough to assemble yourself, therefore you're unlikely to save money by doing so. Instead, examine the specifications you genuinely require to play the games you enjoy, and then look for a laptop that is fairly priced and meets those requirements.
Many firms provide high-quality gaming laptops, with Razer, Dell, and MSI being among the best. These are our top selections for the best gaming laptops of 2021, based on our extensive research and analysis.
1.Best Gaming Laptop: Razer Blade 15 Base
The Razer Blade 15 has been one of the best-selling gaming laptop models for several years, and it's easy to see why. The Blade 15 hits a good price-performance balance, making it suitable for a wide range of gamers and budgets. It's known for its high build quality, and it's also extremely slim at 0.78′′ thick and 4.6lbs. This makes it the greatest thin gaming laptop and, in our opinion, helps it to the top of the list overall.
The Razer Blade 15 is also a really attractive laptop. It has distinct "gaming vibes," yet it's simple enough to wear in a coffee shop or the office without looking like you just left a LAN party. The backlighting of the keyboard is Razer Chroma, an RGB colour scheme that syncs with other Razer devices. Backlighting can also be disabled, drastically simplifying the appearance of this model.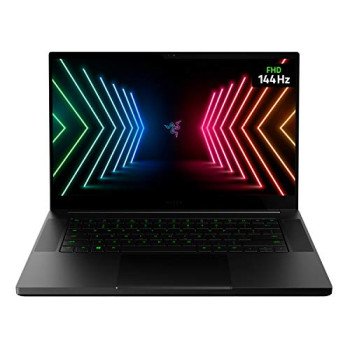 The Blade 15 Base comes in a variety of sizes and configurations.
The 10th-generation Intel i7-10750H CPU is used in all models (excluding the Base model). The graphics cards (RTX 3060, 3070, and 3080 are available), storage (512GB SSD vs 1TB SSD), and display are the key variations between the different configurations (144Hz or 360Hz.)
The regular model will suffice for most gamers, and that's what we're recommending here. The Nvidia GeForce RTX 3060 is used, together with a 512GB SSD, a 144Hz FHD monitor, and 16GB of RAM. At near-maximum settings, this is sufficient for most recent games. The improved editions, on the other hand, may be worth considering for dedicated gamers.
The main downside of the Razer Blade 15 line is that the trackpads are known to be a bit finicky. Of course, most of the time you will likely be using a portable gaming mouse anyway, so this isn't too big of a concern for most gamers.
Pros
Excellent build quality
Wide range of configurations
Strong gaming performance
Sleek, stylish design
Slim design
Cons
2.Best Gaming Laptop With AMD CPU: Razer Blade 14
The Blade 14 is the newest addition to the Razer portfolio, and it aims to strike a balance between the Blade 15's scorching performance and the Blade Stealth 13's tiny size (below.) It could have easily turned into a clumsy compromise, but instead it hits the ball out of the park. This is the laptop to get if you want an AMD-powered gaming laptop.
The Blade 14 is only a half-pound heavier and a half-inch bigger than its smaller sister, but it makes up for it in functionality. You may choose from Nvidia's best mobile graphics cards, ranging from the RTX 3060 to the RTX 3080, as well as a Ryzen 9 5900HX processor. That's a lot of speed to put into a machine this small, and while thermal constraints mean it's around 10% slower than the Blade 15, it's still a lightning-fast gaming laptop.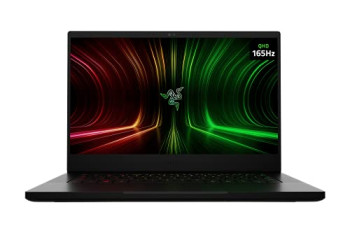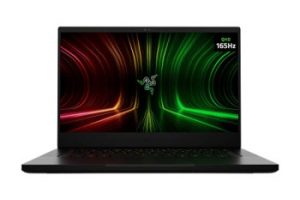 You'll also receive 16GB of RAM, a 1TB SSD, and a 165Hz QHD display (on the higher-spec models). There are enough connections (HDMI, 2x USB C, 2x USB-A), a nice keyboard and huge touchpad, and a Windows Hello-compatible webcam, which is standard on most consumer laptops but not on gaming laptops.
It's a stylish, well-made, and slim machine that easily fits into a backpack or laptop bag. The only real gripe is the battery life, which isn't surprising for a gaming laptop. You could get up to seven hours of normal use out of it, but you'll get significantly less if you're playing one of the current games hard.
It's not impossible for this to serve as both a gaming and a productivity laptop, but you'll want to keep the charger handy in any case. When it comes to the charger, it's a classic barrel plug rather than the USB C PD chargers that are becoming more popular these days. That's probably due to the laptop's high power requirements, but it still feels like a step backward in terms of size, weight, and convenience.
Of course, if you don't move your laptop very often, this won't bother you at all. All of this hardware crammed into such a small chassis isn't cheap, so don't expect this to be a budget gaming laptop. The Blade 14 is the laptop to choose if you want a small but powerful laptop that can play practically any modern game.
3.Best Budget Gaming Laptop: Dell G3 15
If you're searching for a low-cost gaming laptop, the Dell G3 15 is a great option. This low-cost model boasts adequate specs for casual gaming, as well as a lengthy battery life and a well-rounded design that makes it a good all-around PC. The Intel i7-10750H processor and NVIDIA GTX 1650 Ti graphics are used in the Dell G3 15.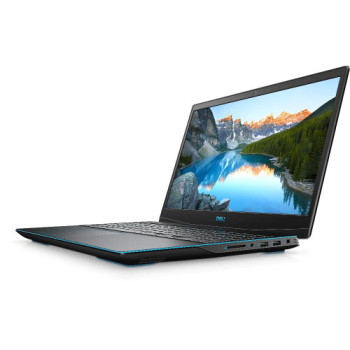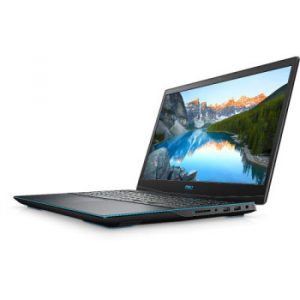 This robust entry-level laptop is completed by 8GB of RAM and a 256GB SSD. These specs are normally adequate for recreational gaming at moderate settings, but you won't be able to play newer games at their highest settings. Because it doesn't appear like a gaming laptop, the Dell G3 15 is also a good general-purpose machine.
Its straightforward style is equally at home in the workplace or at a coffee shop, and you won't feel out of place editing documents, browsing the web, or performing other standard work/study chores on it. Surprisingly, especially for a Dell laptop, the G3 15 lacks customizability. However, the business offers a few more models in a similar price range, including the G5 15 and G15, which are both excellent choices for anyone seeking for a gaming laptop around $1000.
Pros
Subtle, sleek design
Affordable
Decent performance
Solid battery life
Cons
Only one configuration option
4.Best 17 Inch Gaming Laptop: Alienware M17 R4
The Alienware M17 R4 is the best 17-inch gaming laptop for people who like a larger screen. The 17.3-inch FHD display features a 360Hz refresh rate and NVIDIA-G SYNC technology for amazing visuals. The M17 R4's base model includes an Intel 10th-generation i7-10870H processor, GeForce RTX 3060 graphics card, 16GB RAM, and a 256GB SSD.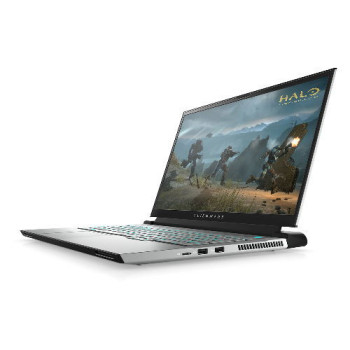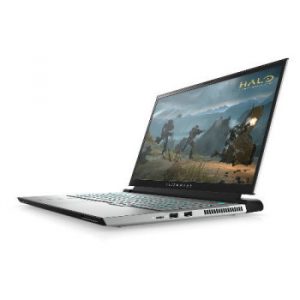 There are a variety of combinations available, ranging from an i9-10980HK and RTX 3070 to an i9-10980HK and RTX 3070. The mid-tier model comes with a worthwhile upgrade to the RTX 3070 graphics card, as well as a doubling of SSD storage space to 512GB. Alienware's sophisticated Cryo-Tech cooling system keeps the temperature within a safe range while reducing fan noise.
This technology, when combined with the amazing specs (even on the cheapest model), allows you to play practically any recent game at high settings. Use the built-in Alienware Command Center to overclock your system instantly, temporarily increasing processor power. This is a beautiful and powerful machine. As you can think, it's a touch pricy, which is the laptop's sole serious flaw.
Pros
360Hz display refresh rate
Advanced cooling
High-end performance on almost any game
Five versatile configuration options
Easy overclocking
Cons
5.Best Laptop for Gaming and Work: MSI GS66 Stealth
The MSI GS66 Stealth is an excellent alternative if you only want to utilise one laptop for work/school and gaming. With a GeForce RTX 2070 Max-Q graphics card and a 10th-generation Intel Core i7 10750H processor, it's a great gaming laptop. It can run most modern games at mid-range or higher settings, while some taxing titles may struggle to run at maximum settings due to the graphics card's limitations.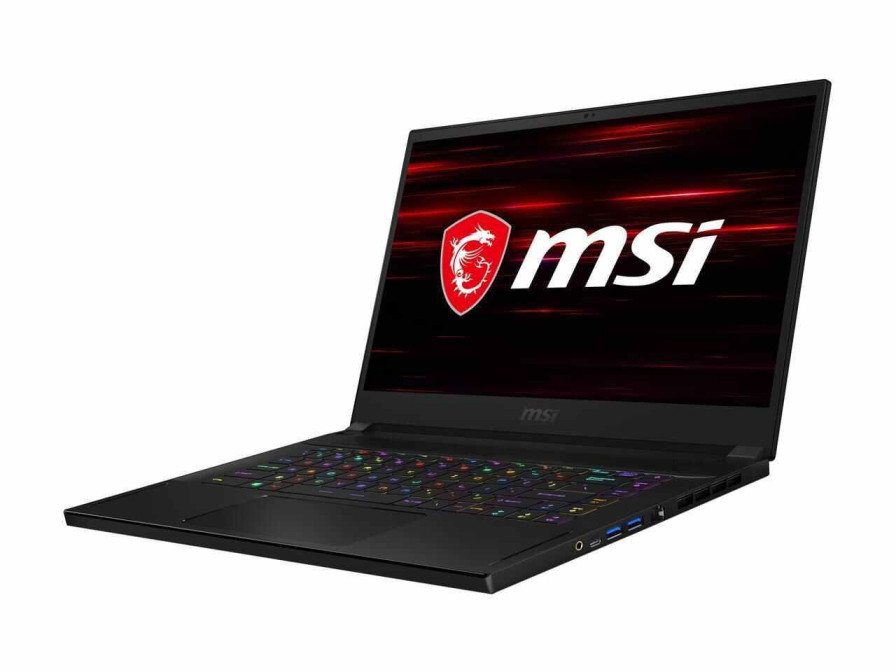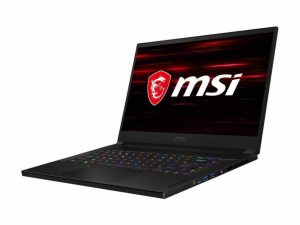 The laptop comes in a range of configurations, allowing you to tailor the features to your specific demands and budget. The problem is that it does not appear to be a gaming laptop. That's probably why it's called the Stealth. The laptop's plain black design hides nothing, making it suited for almost any task and location.
Despite its small size (4.6 pounds and.71 inch thick), it has the processing power to handle any business task you throw at it, even resource-intensive activities like video editing.  Given its specifications, this model is also extremely competitively priced.
The cooling fans, which are a little noisy, are the only drawback. They usually only turn on during periods of heavy CPU demand, so while you may hear more noise while gaming, your fans won't irritate your coworkers while you're at the office checking email.
Pros
Fairly portable
Discreet, simple design
Strong build quality
Affordably priced
Cons
Noticeable fan noise at times
6.Best Lightweight Gaming Laptop: Razer Blade Stealth 13
Many gaming laptops are quite large, coming in at four, five, or even six pounds. This can be a problem if you want to roam around and use your laptop outside the house. On the other hand, versions like the Razer Blade Stealth 13, which weighs only 3.26 lbs, are available.
It is the greatest thin and light gaming laptop on the market today thanks to its tiny design and robust yet lightweight aluminium construction. This is a gaming laptop with ultrabook-style specs.
The NVIDIA GeForce GTX 1650 Ti Max-Q graphics card is ideal for light gaming and content creation, and the 120Hz FHD display ensures that games appear amazing even on the smaller 13″ screen.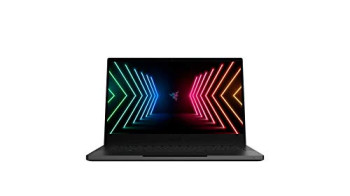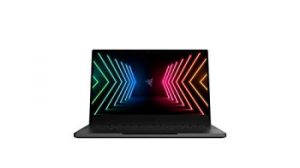 The standard model comes with a 1080p display and a 120Hz refresh rate. An OLED touchscreen display with a resolution of up to 4K UHD is also an option. This touch screen device, on the other hand, reduces the refresh rate to 60Hz and raises the price significantly. The computer's adaptability is also bolstered by its impressive battery life, especially with the basic display.
Overall, it's the best portable gaming laptop on the market, at least if you're not playing the most recent and greatest games. What's the drawback? It's quite pricey, especially given its modest gaming specifications. Gamers may get a 15-inch model with similar or better specs for a similar price. You're paying a price for portability with this model.
Pros
13″ ultrabook style with gaming specs
Lightweight
Up to 4k resolution
Durable aluminum frame
Cons