This month, Google will unveil its next Series 6 smartphone, which will include two new models. On October 19th at 1 p.m. ET, Google will officially unveil the new Google Pixel 6 and Pixel 6 Pro (10:30 PM IST).
However, all of the device's specs and specifications have been leaked ahead of time.
Carphone Warehouse, a UK-based store, has unintentionally exposed the Google Pixel 6 and 6 Pro marketing pages, which highlight some critical features.
Google's New Titan M2 Chip Will Boost Security in Pixel 6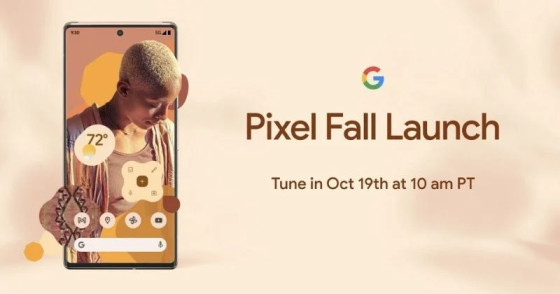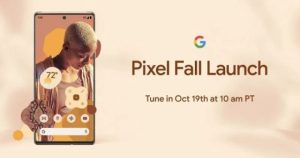 Twitter user Evan Blass published photographs of the future cellphones. He found this info on Carphone Warehouse (now deleted).  These sections display all of the device's specifications as well as the performance of both smartphones. On the day of the debut, all of these pages will be available on the website.
The Google Pixel 6 is equipped with a new custom-built chip called Google Tensor, which improves the phone's performance. This innovative chip, according to the business, allows users to translate messages and movies without using the internet. This chip will deliver up to 80% faster performance, saving power and allowing the battery to last longer.
In addition, the Tensor chip enhances the gaming experience as well as overall security. There's also a new Titan M2 chip that provides security. The leak does not reveal the actual battery capacity, but it claims that the devices will have "all-day" battery life.
Google Pixel 6 & 6 Pro Specifications Leaked
Full HD+ AMOLED display with a hole in the middle on the Pixel 6 will have a display size of 6.4″.  With a refresh rate of 120Hz, the screen looks sharp and responsive. It runs the latest version of Android, version 12. It could have a 50MP primary wide-angle sensor and a 12MP ultra-wide-angle lens for a dual-camera configuration.
Eight megapixels of resolution will be found on the device's front panel. A 6.71-inch Quad HD+ OLED display with curved edges and a refresh rate of 120Hz may be found on the Pixel 6 Pro. An ultra-wide sensor of 12 MP and a telephoto lens of 48 MP are included in the triple camera setup on the back of the phone.
Also, the front-facing camera may have a resolution of 12 MP. The Google Pixel 6 Series will be able to take advantage of up to 33W of rapid charging. No information has been released on what the series will cost.
However, recent rumours indicate that the Google Pixel 6 and Pixel 6 Pro would cost EUR 649 and EUR 899, respectively (approx Rs 77,747). All of this information has come via leaks; we'll keep you posted as soon as the smartphones are officially released with all of the features.