If you love shopping on Etsy, we can't blame you. There are many wonderful stores with a bunch of unique and handmade items that you can hardly find someplace else. Etsy comes with some pretty cool options and among many things, it allows you to change your public profile and decide what will be seen by other users. If you are wondering how to change your public profile on Etsy, but you are not sure what steps to take, keep reading. Everything is explained below.
How to change your public profile on Etsy
There are many things you can adjust and decide what others can see. You can add a profile photo, but not just that. You can also add your gender, your city, fill out the "about" section and say something more about yourself, etc. Here is how to change all these things:
Open the browser, go to Etsy.com and log in
Click on "You" or on your profile photo if you added it
Next, click on Account Settings
Now click on Public Profile located on the left side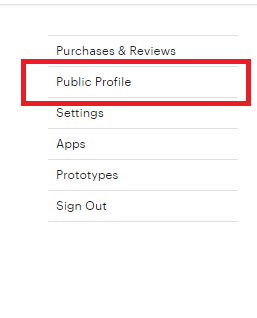 You will see different sections and things that you can change
You can add the profile photo, add the gender, change your name, add your city, birthday, fill in the about section, and add your favorite materials (up to 13)
There is also an option that allows you to decide what to include on your profile, so you can tick and untick the things offered.
That's it! You can now change your public profile on Etsy. Follow the steps we have listed here, and make adjustments.