If you use Android, you'll notice that Google is present throughout the operating system. Long-pressing the home button, launching Google Now directly from the launcher, or saying "OK Google" to utilize your voice from anywhere in the US are all ways to get to Google Now on Tap. However, each of those actions creates a new search item in your Google History.
If you're looking for anything you don't want other people to see—Christmas gifts, for example—this can be an issue because the last three items you searched for will appear the next time you enter the search box.
There are a few options for clearing up your search history to ensure that it remains your search history. The first technique allows you to delete items one at a time, which is useful if you only need to remove a few items. The second will provide you the ability to clean data on a much larger scale. Let's get started!
How to Remove Individual Search Results
It's a cinch to delete particular items from your search history. To begin, launch Google Now using your preferred method: If you're using the Google Now launcher, you can slide in from the home screen, long-press the home button to access Now on Tap, or use any other method to go to Google Now.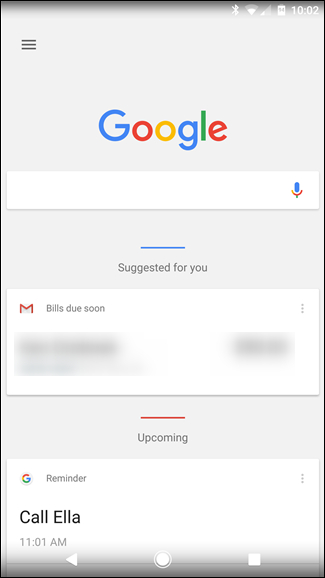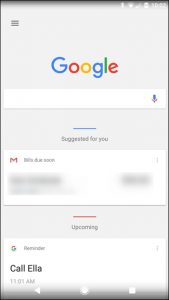 After that, press the search box to see a shortlist of recently-searched things.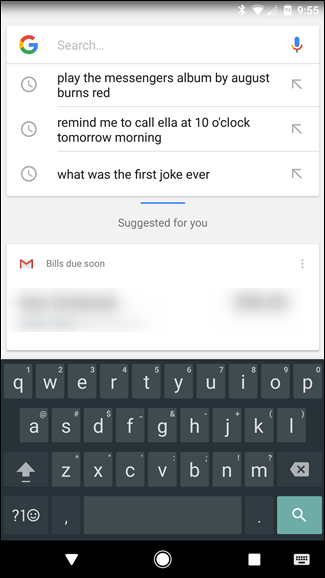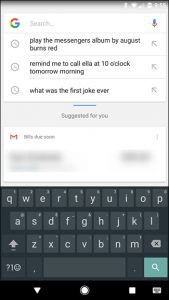 Simply long-press the item you want to remove from the list. A notice will appear, asking if you want to erase the search term from your history permanently. To make it official, tap "Delete."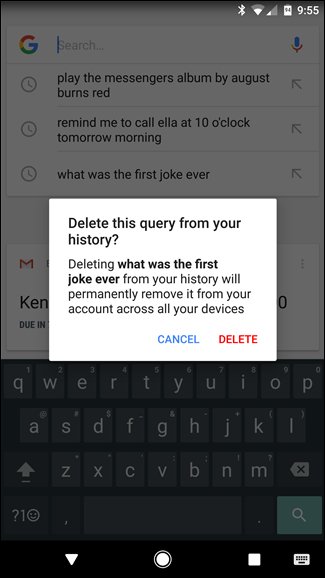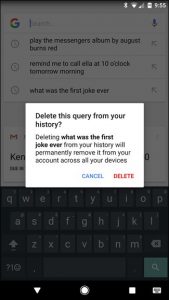 That's all there is to it! You may do this for as many search phrases as you want—as you erase the newer ones, previous recent searches will appear (in chronological order, of course).
How to Delete a Large Number of Search Results at Once
You can also delete your search history in bulk if you've determined that you've searched too many items that are just for your eyes and don't want to be reminded of them (or have someone else stumble across them).
To access your Google Activity Center, open a browser window and navigate to myactivity.google.com. You can also go to Google Now > Settings > Accounts & privacy > My Activity to get there. In any case, you'll very certainly need to enter your password before you can access this page.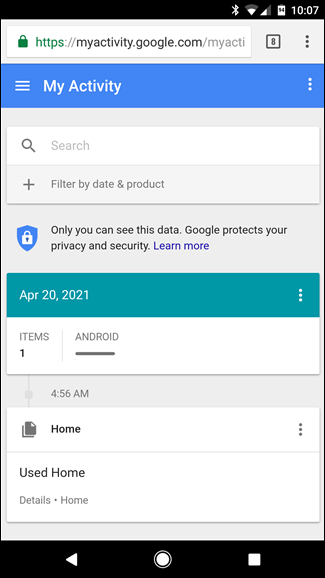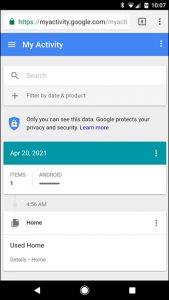 From here, pick "Delete activity by" from the three-line menu in the upper left corner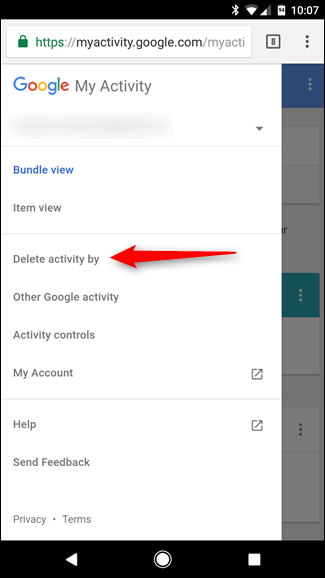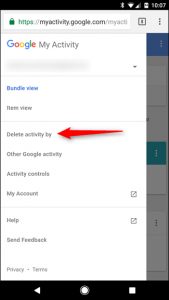 This will bring up a menu where you may erase a variety of things from your Google account, including ad tracking, Assistant commands, picture searches, and more. However, for the purposes of this tutorial, we'll solely concentrate on search history.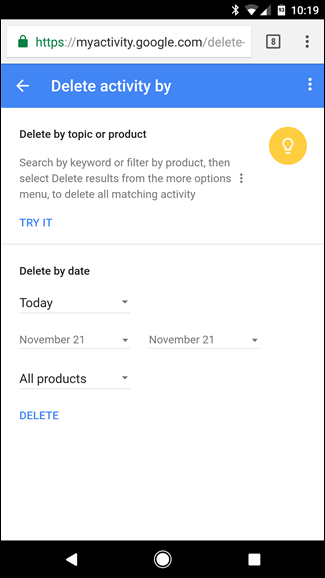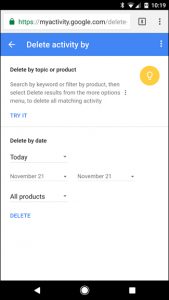 To begin, press the "All products" drop-down box and scroll down until you see "Search."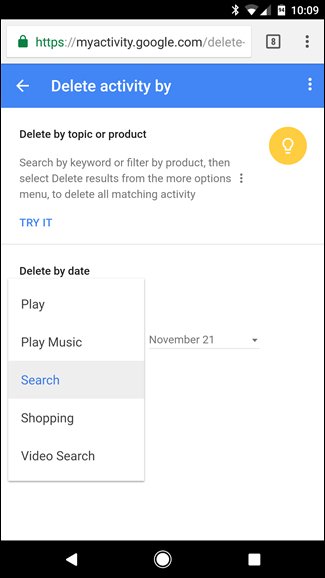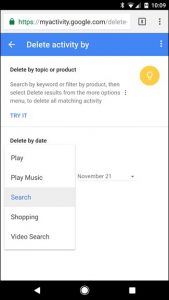 After you've found the correct record, you can delete it by selecting a date range: now, yesterday, the last 7 days, the last 30 days, or all time. Choose your poison and then press the "Delete" button.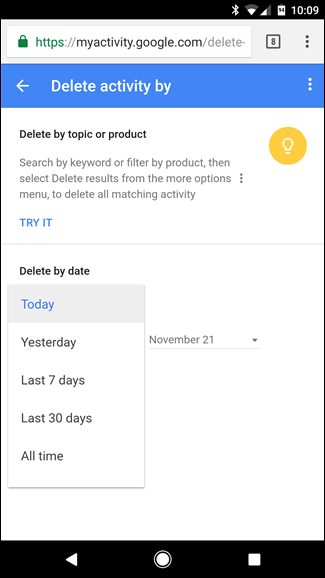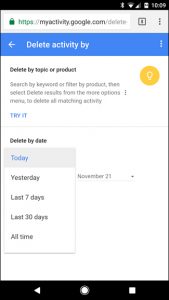 A warning will appear at that point, informing you that your search history may be relevant.
Tap the "OK" button if you're still not convinced. What you're about to do can't be undone!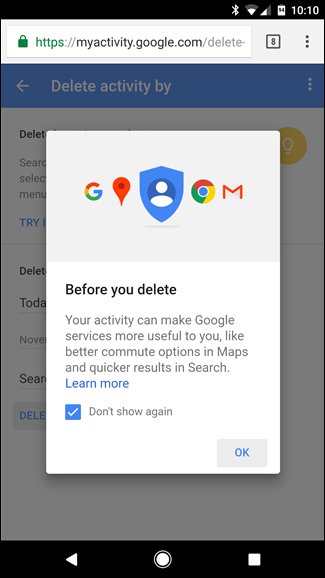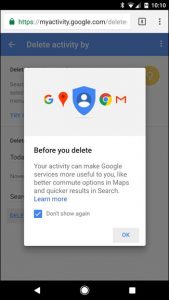 Your search history for the given time period is then completely erased.
Conclusion:
This article has discussed steps to Clear Your Google Search History on an Android device. You can follow the method to get rid of history dont forget to send us your suggestions and feedback. Goodbye!