PUBG Mobile was formerly the top Android battle royale game, however it is no longer available in India. Fortnite, like PUBG Mobile, is also available on Android. The app, however, is not available on the Google Play Store.
Many people believe Fortnite isn't available on Android just because game isn't on the Google Play Store. So, in this article, we've decided to share a working technique for downloading and installing Fortnite on Android with you.
Fortnite on Android, on the other hand, does not follow the regular installation procedure. Users will have to put in some extra effort in order to install the game. Another issue is that there are numerous Fake Fortnite Apks on the internet, most of them contain a malicious link.
So, if you want to play Fortnite on your Android phone, make sure you read through this guide completely.
Download & Install Fortnite On Android & iOS
Before we begin, make sure you have a powerful smartphone because Fornite will not run on low-end smartphones. So, let's have a look at the list of Android devices that can run Fortnite.
Smartphones that can run Fortnite
Samsung Galaxy S9/S9 Plus, S8/S8 Plus, S7/S7 Edge, Note 8, On7 2016
Samsung Galaxy A5 201, A7 2017, Galaxy J7 Prime 2017/J7 Pro 2017
Motorola Moto E4 Plus, G5/G5 Plus, G5S, Z2 Play
Sony Xperia XZ, XZs, XZ1
Sony Xperia XA1/XA1 Ultra/XA1 Plus
LG G6, V30/V30 Plus
Google Pixel 2/Pixel 2 XL
Nokia 6
Razer Phone
Huawei Mate 10/Huawei Mate 10 Pro, 10 Lite, Mate 9/Mate 9 Pro
Huawei P10/P10 Plus, P10 Lite, P9, P9 Lite
Honor Play
Huawei P8 Lite 2017
Poco F1
Any other Smartphones having the following specs:
OS: Android 8.0 & Above
RAM: Minimum 3GB
GPU: Adreno 530 & Above, Mali G71 MP20, Mali-G72 MP12 or Higher
How To Download & Install Fortnite On Android
If you have a smartphone that meets the specifications listed below, you can play Fortnite on it with ease. Simply follow the easy instructions outlined here.
1. First, search for 'Fortnite for Android' in Google Chrome or any other web browser on your Android.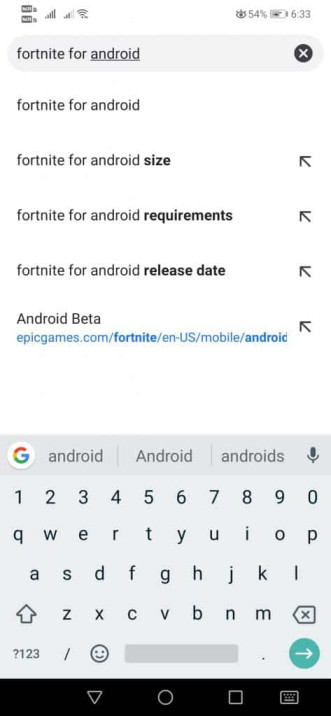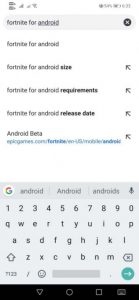 2. Open the first link from the 'Epic Games' section of the search results.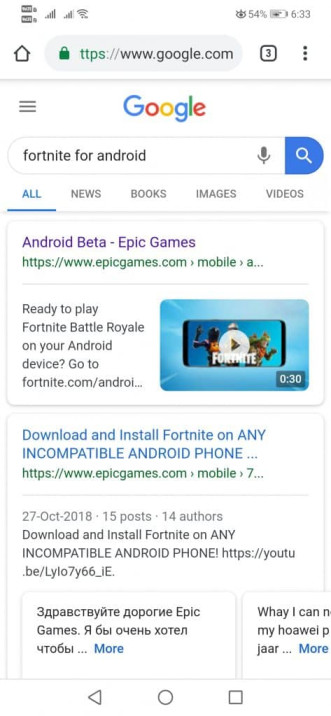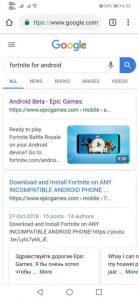 3. You should now see a page similar to the one below. Simply press the option that says "Get it on the Epic Games App."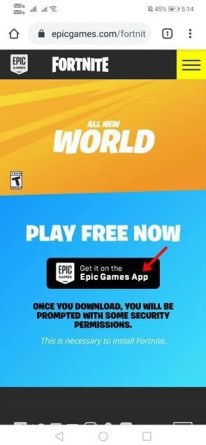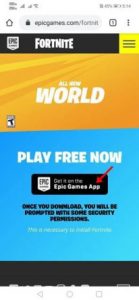 4. You will be asked to accept the pop-up prompt on the next page. Simply accept it and press the 'Ok' button.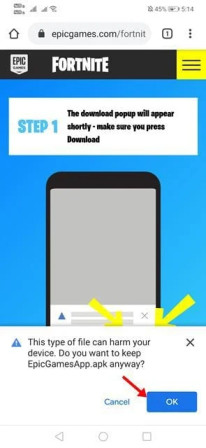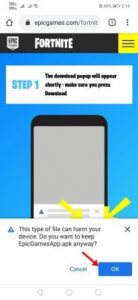 5. Once the software has been downloaded, open it and select 'Install.'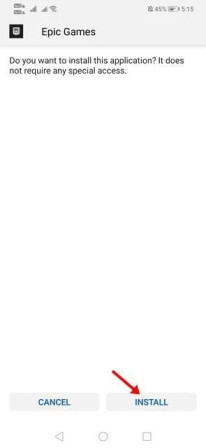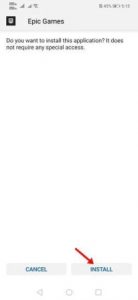 6. When you're finished, you'll see something like this. Select the 'Fortnite' game from the drop-down menu.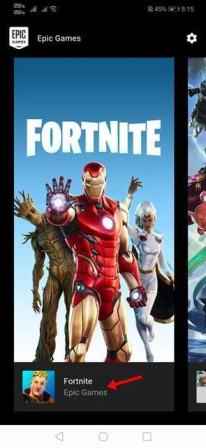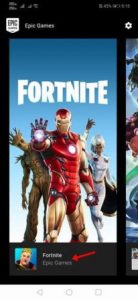 7. On the following page, click the 'Install' button.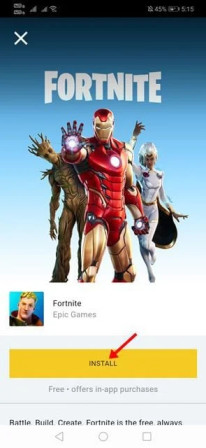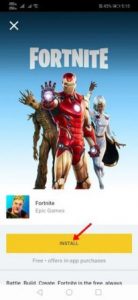 8. Wait for the Epic Games app to finish downloading and installing the game on your device.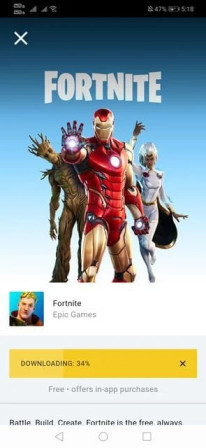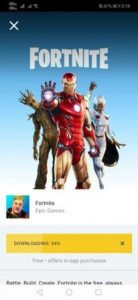 That's it; you're finished! This is how you can get Fortnite for your Android phone and install it. Although the installation procedure appears to be hard, all you have to do is follow the on-screen directions.
How To Install Fortnite on iOS?
You can't reinstall the Fortnite game via the Epic game website or app, unlike Android.
You can, however, install the Fortnite iOS app on your iPhone or iPad if you've already downloaded the game. On your iPhone or iPad, here's how to reinstall the Fortnite iOS app.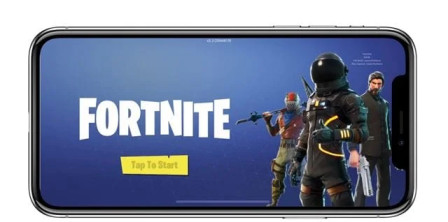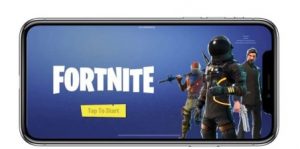 Install Fortnite on iOS:
First of all, open the iOS app store and tap on the account icon.
Next, tap on the 'Purchased'
Under the Purchased, tap on the 'My Purchases' option.
Now you will see a list of all apps purchases you have made under your account.
Search for 'Fortnite' on the page and tap on the cloud icon next to it.
Now, wait until the Fortnite iOS app reinstalls on your device.
That's it! You are done. This is how you can reinstall the Fortnite iOS app.
So, this article is all about how to download & install Fortnite on Android & iOS. I hope this article helped you! Please share it with your friends also.