Since the epidemic swept the globe, we've seen one noteworthy trend: our heightened desire for OTT material. OTT applications have been available for a while, but they've gotten a lot of attention since 2008, when people started cutting the cord.
According to Emarketer, the number of households with cable TV subscriptions in the United States will drop from 86.5 million to 72.7 million in the next three years! The popularity of over-the-top (OTT) content is growing at a rapid pace.
OTT media income is anticipated to reach US$ 167 billion by 2025, according to Statista, which is two times what it was at the end of 2019! Several OTT software options are on the market, including IBM Watson Media, that offer similar functionalities.
You can engage your audience with your content by selecting an OTT solution that includes visually appealing, pre-designed themes. So, how can one decide which option is best for them?
We've compiled a list of the top OTT software available for managing and monetizing your content business. Let's take a look at them one by one.
8 Best IBM Watson Media Alternatives to Create Your Own OTT Platform in 2021:
1. Enveu
Enveu is the first OTT platform development tool on the list. It's a low-code SaaS platform that aids in the management of video and audio material. It has offered over 100 million OTT app experiences over 20+ million devices in its more than ten years in the business.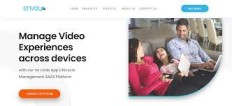 Enveu has worked with some of the industry's most prestigious national and international clients, including Dish TV, Dialogue Viu, Nonton, Watcho, Thai PBS, and others.  You can launch your OTT platforms on 10+ platforms in as little as 5-6 weeks, including Apple TV, Android TV, Chromecast, Amazon Fire TV, Roku, Playstation, and more. You may also use Enveu's 50+ pre-integrated partners to integrate your app.
2. MAZ Systems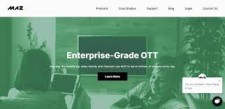 MAZ Systems, which was founded in 2010, has over 900 live apps and 5 million users worldwide (According to Maz System). MAZ ID, an MAZ Systems OTT app builder, allows you to manage all of your content across numerous platforms and devices, as well as track your subscribers. You can use MAZ to develop a website, video library, or print publication for Android, iPhone, Roku, Apple TV, Amazon Fire TV, Android TV, and many other platforms.
3. Zype
Zype is an API-first SaaS that helps you build the foundation for your digital video business. It offers a sophisticated platform with content management, content monetization, CRM, analytics, and connectivity with thousands of SaaS apps. It links 52 million individuals to videos by serving over 3 billion video API queries per month.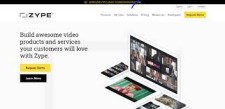 Zype offers Zype, a basic OTT application that is free for the first month plus a $500 usage credit. If you need this for your company or organisation, you can upgrade to the Network, Premium, or Enterprise plans, which cost 2500$/month, 3500$/month, and 5000$/month, respectively.
4. VPlayed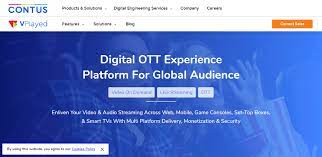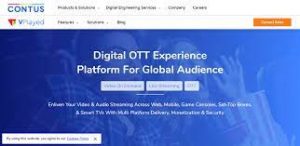 Contus' VPlayed is a self-hosted OTT streaming solution for broadcasters and content owners that want to stream live and on-demand video and audio content across numerous channels and platforms. VPlayed allows you to create OTT apps while using branded software. Manage and monetize your video content company by uploading and managing it. It also comes with a multi-DRM software mechanism for securing your material.
5. Uscreen
Uscreen is a one-stop shop for organising and monetizing your content, streaming live and on-demand video, and generating detailed reports. They offer a 14-day free trial edition so you may try the tool out for yourself. Uscreen has the advantage of allowing you to submit your material without incurring additional bandwidth costs.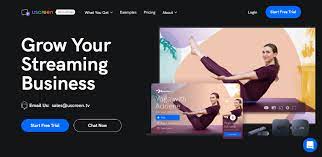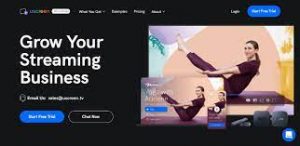 It's taken into account in the fixed subscription plan. There are three subscription options available. The basic plan costs 49 dollars per month, while the standard plan costs 399 dollars per month. They also offer a customised strategy for businesses. All of these plans cost 0.50$ per subscriber; as a result, the plan may change if you reach the plan's subscriber limit.
6. Muvi
Muvi is a multi-device all-in-one OTT platform that lets you construct a White-Label streaming platform. It provides VOD and live streaming services, as well as an audio streaming platform for podcasting and live audio broadcasting. Standard, Professional, Enterprise, Ultimate, and Black are the five pricing options. Unlimited transcoding, material, subscribers, and views are included in all of these tiers.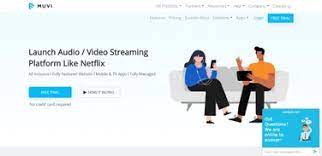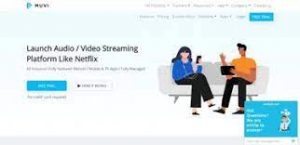 Any package allows you to simply monetise all of your audio and video material. Premium features such as live chats and a policy engine are available, but you will be charged extra for them. You'll also have to pay extra fees if you go over your plan's bandwidth limit, as well as any related storage fees.
7. Dacast
Dacast is a top ott software company based in San Francisco, California. It allows you to manage and host live streaming in high-quality with top-tier CDNs and video hosting. Their most basic package costs $39 per month. They also provide a free 30-day trial with 10 GB of bandwidth.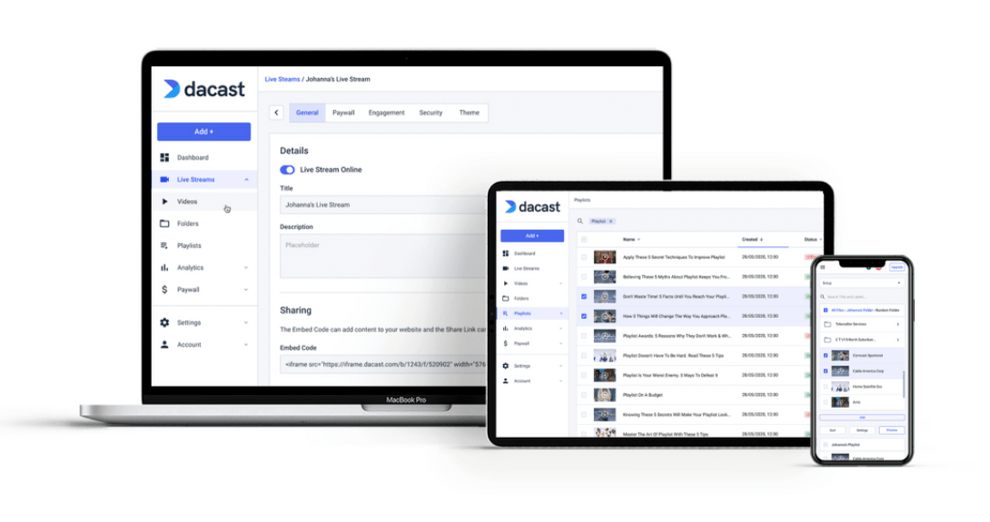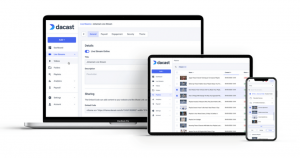 More than 300,000 professional broadcasters and businesses have used Dacast's services. Starter, Event, Scale, and Customise are the four plans offered by the OTT service. Live stream recording, ad-free HD streaming, unlimited concurrent viewers, and Content Security are all included in all tiers.
8. Brightcove Beacon
Brightcove is a well-known video service provider that has worked with clients such as BBC Worldwide, Adobe, Ford, Forbes, Hubspot, and others. Brightcove Beacon is an OTT software solution it offers. IT manages 875 million views every week across 16 global data centres.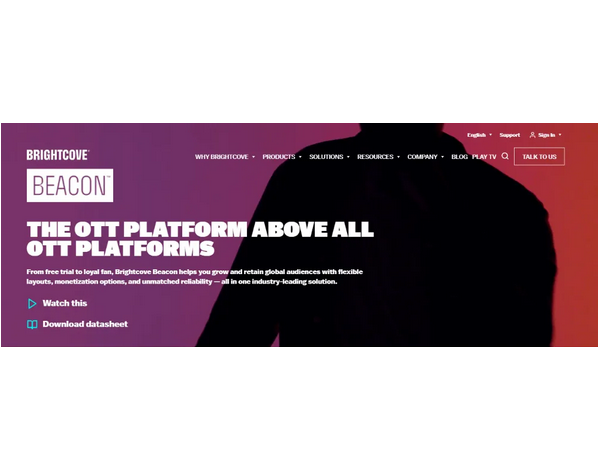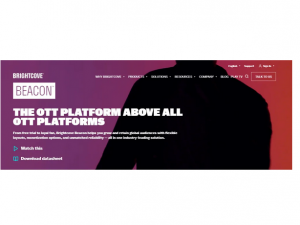 Deliver your movies or live streaming services to over 175 countries and 11 platforms. You may use Brightcove beacon to manage and monetize your content, as well as customise the layout and experience. Deliver video content to a variety of devices and track your audience's behaviour.
Conclusion
This is the final list of the best OTT software options. We comprehend! There are a lot of options to select from, and figuring out which OTT solution is best for you might be difficult. As a result, we've put up a quick tutorial to show you how collaborating with a partner can help you decrease the stress and burden of OTT development.