From the days of the Gameboy, mobile gaming has gone a long way. Most of us carry a significant amount of processing power in our smartphones these days, and we're only a click away from large app stores with thousands of games to choose from.
With such a large selection, players frequently ask themselves, "What should I play?" If you have an Android device, we have the solution. These are our selections for the best paid Android games on the app store today, based on our research and testing of dozens of the best Android games, ranging from recent blockbusters to oldies.
1.DOOM
If you haven't heard of DOOM, the renowned video game that debuted in 1993, I'd be shocked. Yes, it was almost 25 years ago.
This Android app version is essentially the original game, remade for Android mobile devices and with the Thy Flesh Consumed expansion.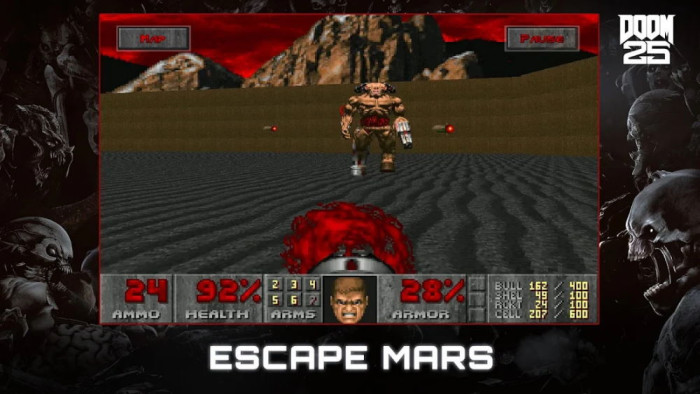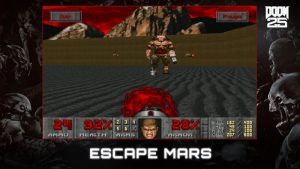 Look no farther if you're looking for a dose of demon-slaying nostalgia. The gameplay is eerily identical to the original DOOM, even when played at the original 4:3 aspect ratio (with the option to use 16:9 rendering, as well as DeHackEd-based add-ons, as part of a recent update.) On the other hand, the mobile control system is a little clumsy.
However, you may use an Android-enabled controller like those for the Xbox One instead, and you'll probably get better results. DOOM is $4.99 and includes the whole game as well as all related stuff. There are no in-app purchases in this game. Although the campaign is brief, it is well worth the price of admission for those wishing to relive old gaming experiences.
2.Five Nights at Freddy's
You play as an underpaid and overworked security officer entrusted with keeping an eye on things at Freddy Fazbear's Pizza in this unexpectedly disturbing game. Your job is to spot disruptions at Freddy's from the (relative) safety of an office, where you watch gruesome security camera footage.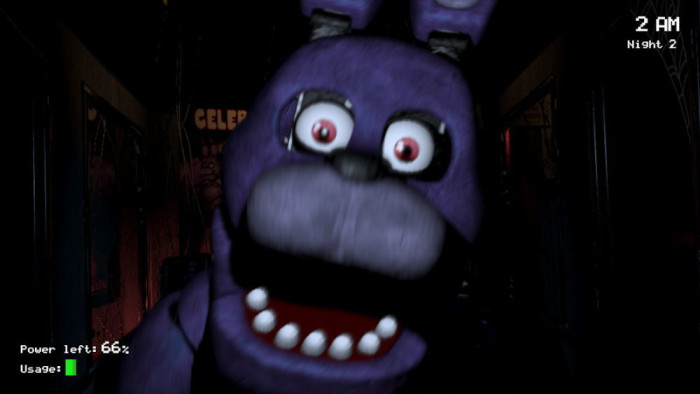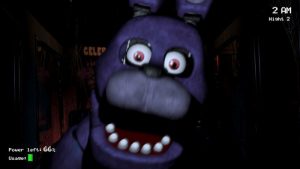 It appears to be simple enough. However, there is one major issue: corporate cost-cutting has left you with a very limited electrical budget. If you use too much, the lights and security doors will turn off entirely.
Oh, and there could be a problem with Freddy Fazbear and his two pals. Five Nights at Freddy's is a must-have for horror game aficionados. For $2.99, it's a great deal for gamers on a tight budget. In-app purchases are available, but they are not required to enjoy the game.
3.Minecraft
Minecraft is a game that doesn't require any explanation.
Millions of gamers across the world adore this modern cult classic as they explore enormous worlds and build their own creations, from simple cottages to large cities in all their pixelated beauty. Minecraft users may enjoy much of the same game features on the Android mobile edition as they can on the PC version.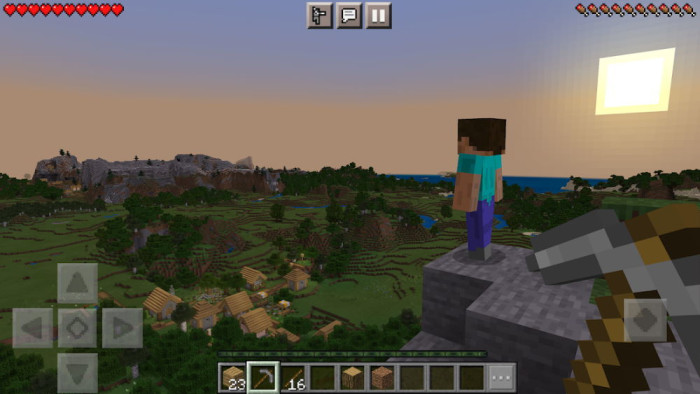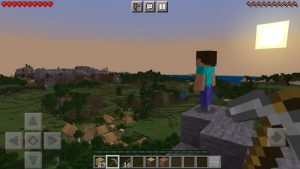 There's even cross-platform support, so you can play with your pals on their favourite platforms (on mobile or Windows 10). With an Xbox Live account, you can play multiplayer for free (limited to 4 people on public servers), or for a monthly fee, you can join Realms and play with up to 10 players on your own private server.
On the Google Play store, Minecraft costs $7.49 and comes with everything you need to play the game. Additional maps, skins, and textures are available for purchase in the Marketplace, but they are entirely optional for the majority of gamers.
4.Exploding Kittens
Originally, Exploding Kittens was a card game similar to Cards Against Humanity. It was the most-funded Kickstarter in history, earning nearly $9 million from enthusiastic backers. It was a hilarious, irreverent, and strange twist on the party card game genre.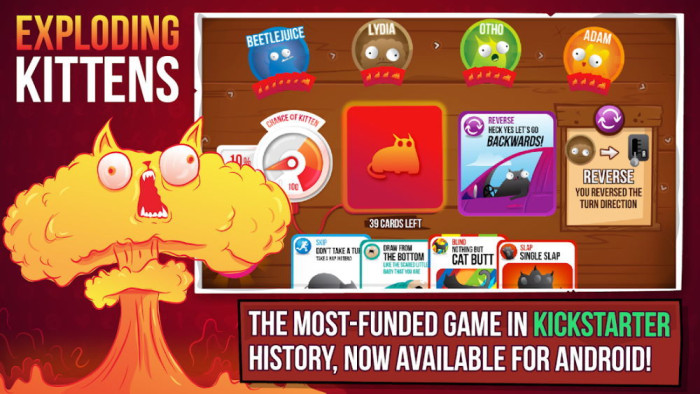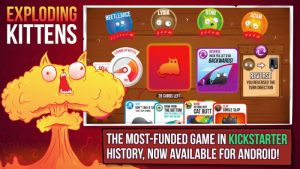 "This is a card game for individuals who are into kittens and explosions and laser beams and sometimes goats," the game's designers say. What else could you possibly require? The Android version of the game plays very similarly to the original.
You can play with 2-5 virtual players, either strangers or friends, and communicate with them via voice chat. On the Google Play store, Exploding Kittens costs $1.99. It's a simple version of the game, but it'll get you started. In-app purchases are also available, and if you enjoy the game, it's probably worth picking up a few expansions.
5.Whispers of a Machine
Whispers of a Machine is a one-of-a-kind point-and-click adventure game set in a dystopian future after artificial intelligence. Players take on the role of Vera, a cybernetically enhanced special agent tasked with investigating a serial of heinous crimes. This is a story-driven game with straightforward controls.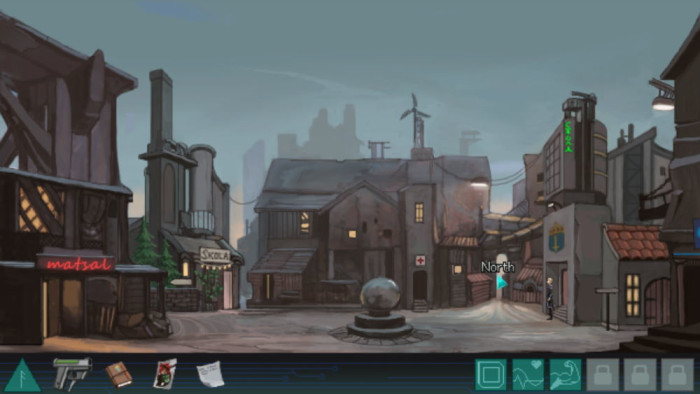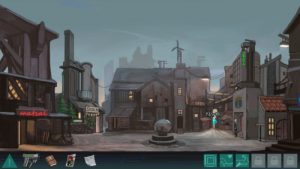 Players can select their preferred playing style as they gather crucial information for completing puzzles, many of which have several answers. It's similar to a visual book, with interactive choices that affect the plot's direction. Whispers of a Machine is available for $4.99 on Google Play. There are no in-app purchases; this unlocks all game content.
6.Monument Valley 2
Monument Valley 2 is a puzzle game that also serves as a form of meditation. Players guide a mother and daughter across a secret valley in this stunning, surrealist game. You may walk through each stunning level of Monument Valley 2 by rearranging the architecture to build connected passageways.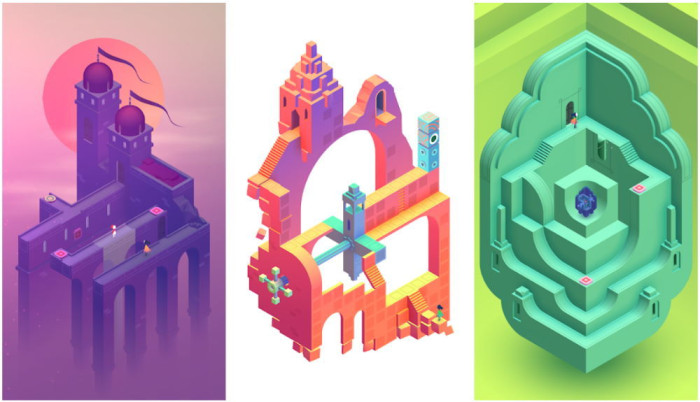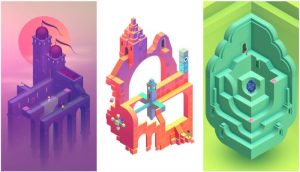 If you've ever been charmed by M.C. Escher's mind-bending paintings, you'll feel perfectly at home in Monument Valley's beautiful environment. The gorgeous images and soothing, adaptable soundtrack are the cherry on top. The Monument Valley series has received a lot of praise from critics and gamers alike, and both editions have won a lot of accolades.
The second edition was chosen primarily because it has more levels and substance, but either one is well worth your time. The price of Monument Valley 2 is $4.99 (the original is $3.99). This covers the entire game; no in-app purchases are included, which we appreciate! Despite the fact that it is a sequel, you do not need to have played the first Monument Valley to enjoy the second.
7.Bridge Constructor Portal
If you enjoyed any of the Portal games, you'll probably appreciate Bridge Constructor Portal. You must construct bridges to transport vehicles from point A to point B in this physics-based puzzle game.
That sounds simple enough, but add in portals, propulsion gel, repulsion gel, airborne faith plates, and other Portal components, and you've got yourself a surprisingly difficult (and enjoyable!) game.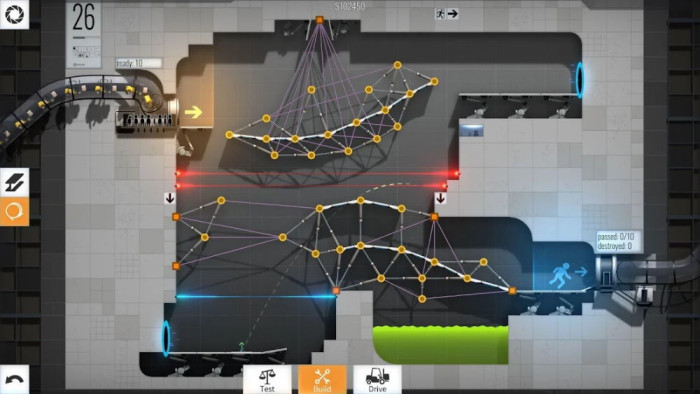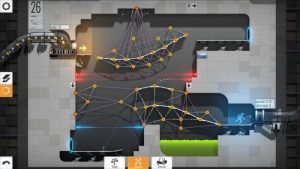 Many Portal aficionados will recognise the game's Aperture Science sceneries, the original GLaDOS voice actor, and the game's mind-bending mechanics, which are at the heart of all Portal games. The Bridge Constructor Portal unlocks the base game for $4.99. It's more than enough to enjoy the game, but you can pay $1.99 to get the Portal Proficiency DLC, which adds 30 more levels and gaming elements to the game.
8.The Room: Old Sins
The Room: Old Sins is the fourth instalment of a four-part puzzle game series. The game is a well-executed spin on the escape room concept, in which players must work together to solve increasingly difficult puzzles. The Room series has earned numerous honours, and it is largely regarded as one of the best puzzle game series on Android.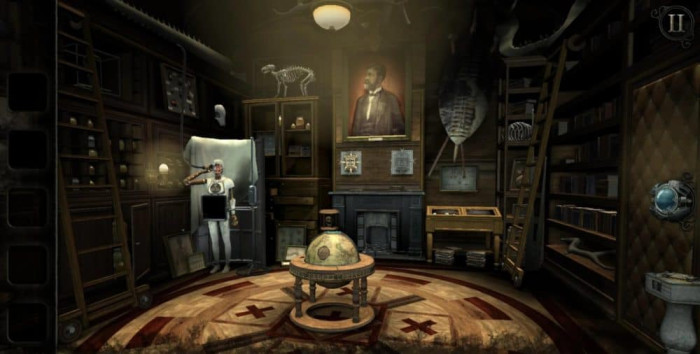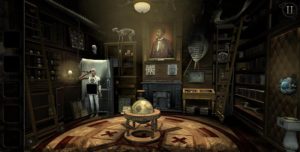 The Chamber: Old Sins offers easy controls and gameplay that anyone can pick up, but as you'll quickly discover, each room becomes increasingly harder. The immersive experience is enhanced by a haunting music and powerful sound effects. The full edition of the game costs $4.99 on the App Store, with no in-app purchases.
9.Riptide GP: Renegade
Riptide GP: Renegade is a difficult game to beat for racing aficionados. "Illicit hydrojet racing" is included in this unusual twist:
Essentially, you'll be racing futuristic jet skis against huge  cityscapes. Compete against your friends online in 8-player online races to climb the leaderboards, or play through the fascinating single-player career mode to polish your abilities and earn new vehicles.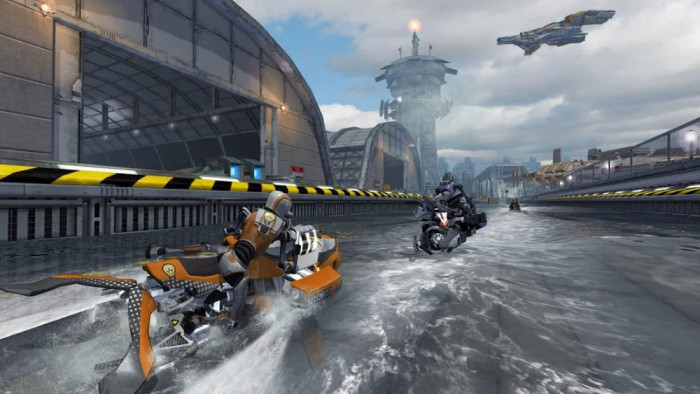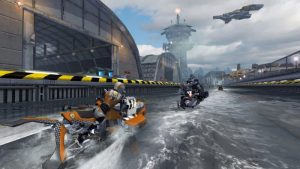 This game is unique in that it includes a split-screen multiplayer feature (which requires a separate controller, and obviously works better on a tablet than a phone). Riptide GP: Renegade is a $2.99 software that gives you access to everything you need to play the game. There are no in-app purchases or advertisements, which is unusual in the racing genre.