The vast majority of us carry sophisticated gaming machines in our pockets, and mobile games have never looked or functioned better than they do now. These days, the most difficult part is deciding what to play. This article looks at some of the top paid iOS games for the year 2021.
Our best picks were chosen based on a combination of gameplay, graphics, user reviews, replay value, and other factors. This list focuses on premium iOS games; but, if you're seeking for free iOS games, we have some suggestions for you as well! Why pay for an iOS game when there are thousands of others available for free?
The main reason for this is that the majority of "free" games aren't actually free.
They're either ad-supported (annoying!) or full of microtransactions, which are much more irritating and alter the game's dynamics. You may support the creator and play entire, well-designed games without having to pay for in-app purchases or being continually irritated by adverts by purchasing paid titles.
The best paid iPhone and iPad games of 2021 are listed here.
1.Crashlands
Crashlands is a "outlandish, story-driven crafting RPG brimming with sass," according to the game's description. I'm not sure I could explain it any more succinctly! Crashlands is a game that puts you in the shoes of Flux Dabes, an interstellar trucker stuck on an exotic planet. It was first launched in 2016 (but is constantly updated).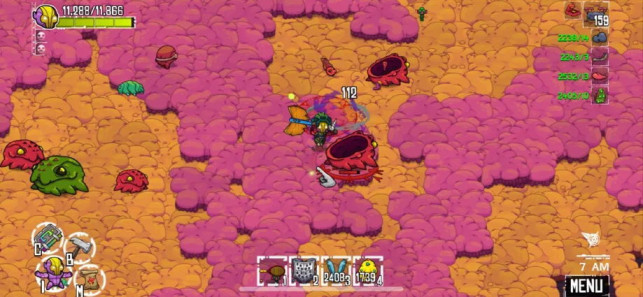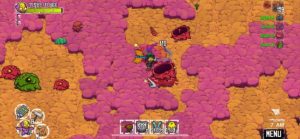 You'll gather resources, make tools, and travel difficult terrain as Dabes, all while fighting strange creatures. Crafting is at the heart of Crashlands, and you may unlock over 500 craftable objects in this surprisingly large universe. The game also addresses a fundamental issue that plagues many mobile RPGs: inventory management.
Crashlands features a self-managing inventory system that automatically displays the items you're most likely to need at any given time, rather than forcing you to browse endlessly through a clumsy interface to find what you want. Crashlands is available on the App Store for $6.99. Because there are no in-app purchases, this unlocks the entire game.
2.Dead Cells
Dead Cells is a nasty action platformer that debuted in 2018 on PlayStation 4, Xbox One, and Nintendo Switch. It was then transferred to iOS, where many of the characteristics that make it a modern indie classic were preserved. Console gamers will feel right at home with the port's MFi external controller capability.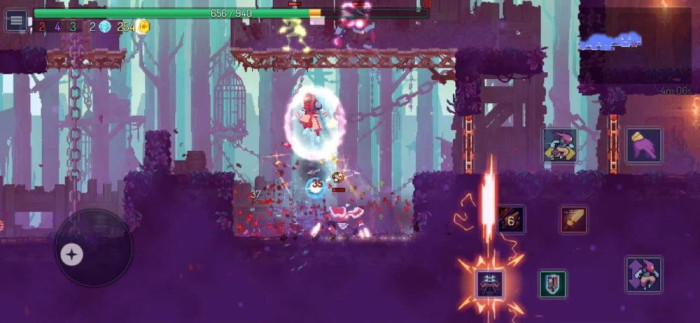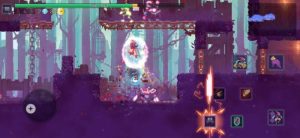 To escape from a gigantic fortress in Dead Cells, players must battle minions and bosses alike. Hundreds of weapons and talents, as well as more difficult foes, are featured in the hectic 2D battle. There are no checkpoints or saved games in this game; it's kill or be killed, and if you die, you have to start over.
The complete version of Dead Cells costs $8.99 on the App Store. The expansion pack The Bad Seed is available for $3.99 as an in-app purchase. The DLC adds new creatures, weapons, and bosses to the game, but it's not required to enjoy the original.
3.Rush Rally 3
Rush Rally 3 is the most recent instalment in the popular series, which aims to deliver console-quality rally racing to mobile devices. It generally achieves in its goal, with spectacular 60fps graphics, over 70 circuits and levels, and dozens of vehicles to race.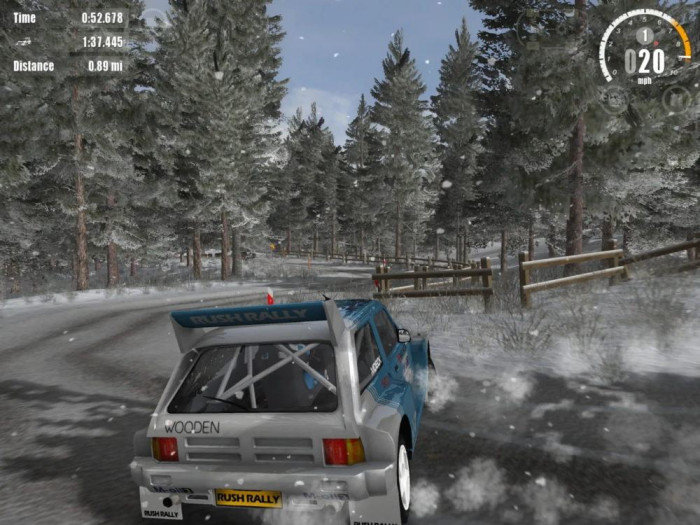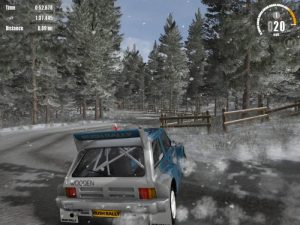 There's a traditional career/campaign mode for learning the game and earning money for new cars, as well as competitive multiplayer modes and weekly live events where you may race against gamers from all over the world.
This is a realistic racing game, which means it might be difficult for new players to get used to, but it's also a tremendously rewarding game to master. The controls are simple to use and incorporate touch and tilt mechanics. External MFi controllers are also supported.
Rush Rally 3 is available for $4.99 on the App Store. Track packs, new vehicles, and live events are among the in-app purchases available. However, none of this is required to enjoy the game; the original version is sufficiently entertaining.
4.Euclidian Skies
Euclidian Skies is a unique game that blends mind-bending puzzles with boss encounters reminiscent of platformers. The innovative game features allow you to twist and bend the architecture to solve puzzles and reach the conclusion of each section, allowing you to negotiate strange castle walls while outmanoeuvring foes.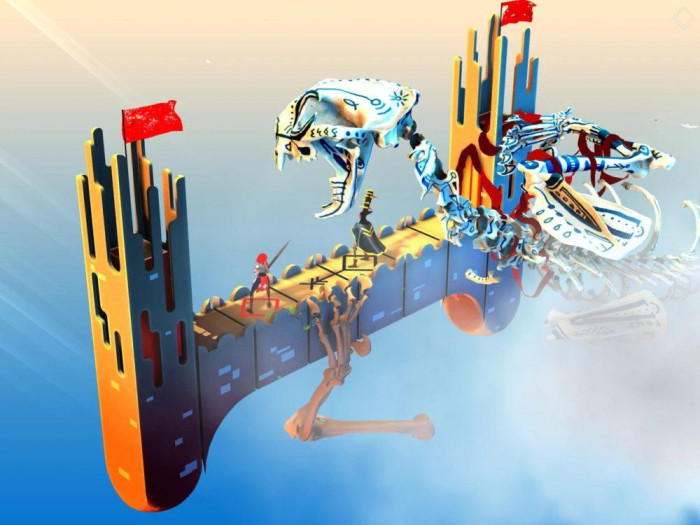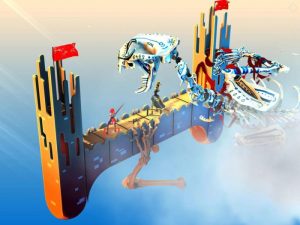 There are 40 hand-crafted levels in the game, each offering a unique experience, as well as a new Endless mode with limitless auto-generating levels. Euclidian Skies also supports augmented reality (AR), allowing you to navigate the castle walls while sitting in your living room. Euclidian Skies is available for $4.99 on the App Store and does not include any in-app purchases. The game is created for iPad, but it can also be played on iPhones.
5.Steredenn: Binary Stars
Steredenn: Binary Stars is an aggressive arcade-style shoot-em-up game that has received critical acclaim. Players control one of four spacecraft as they navigate a hazardous galaxy, battling minions and bosses at every turn. There's a powerful arsenal to use in your combat, with over 40 weapons and 30 upgrades.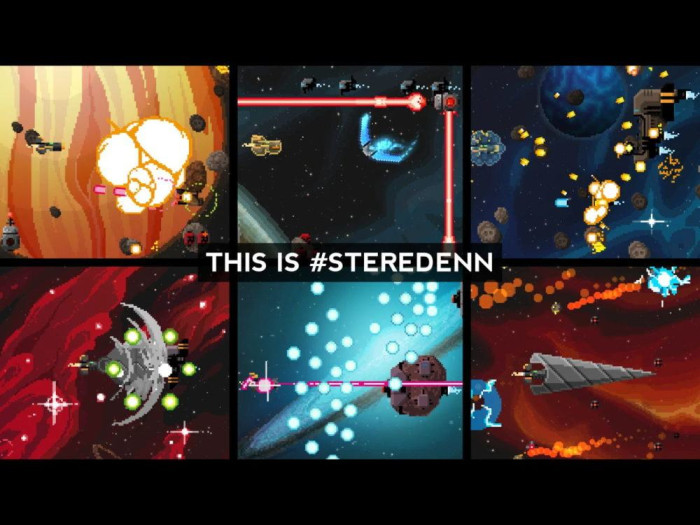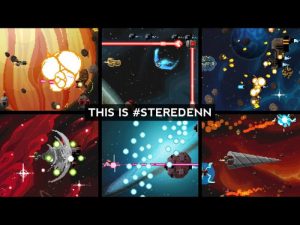 This is a fast-paced, gripping game that will have you wanting more. The pixel-art style graphics are simple but somehow nostalgic, and the game is simple to pick up and play thanks to a straightforward control mechanism. There are no in-app purchases in Steredenn, which costs $3.99 on the App Store. The game is created for iPad, but it can also be played on iPhones.
6.supertype
When a word game meets a physics game, you get supertype.
In this strange environment, players must learn the hard way how acrobatic letters behave. In any case, how much does a "R" weigh?
Only time (and a few supertype playthroughs) will tell. The initial revelation of how everything works is a big part of the game's appeal.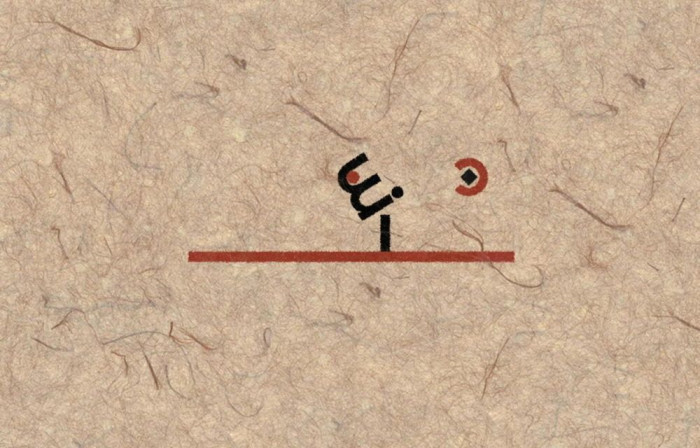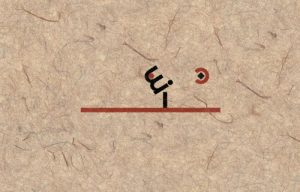 We won't disclose much more about supertype here, except to say that if you're bored of cookie-cutter word games, it's worth a shot.
You might stay there for a while, with over 130 levels! On the App Store, supertype costs $1.99. There are no in-app purchases in this game.
7.Ordia
Ordia is a one-finger platformer with bizarre aesthetics and a surprising amount of replayability. Players take control of a new lifeform as it takes its first steps in a strange and dangerous planet.
Jump, bounce, stick, and slide your way through progressively difficult levels while avoiding hazards.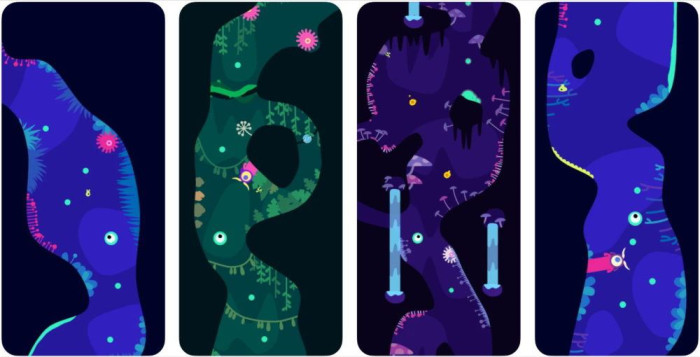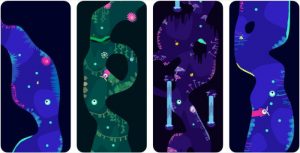 Ordia includes 30 levels to finish, with a few additional levels to discover. There are also challenge modes for each level, ensuring that Ordia will keep you entertained for many hours. Ordia is available on the App Store for $3.99 with no in-app purchases.
8.Edge
Edge is set in a complicated geometric realm that tests your brains as well as your response skills. Players must guide a cube through a series of increasingly difficult levels, conquering obstacles, platforms, and puzzles along the way. The game has simple mechanics, but it doesn't prevent it from being a lot of fun (and a bit addictive.)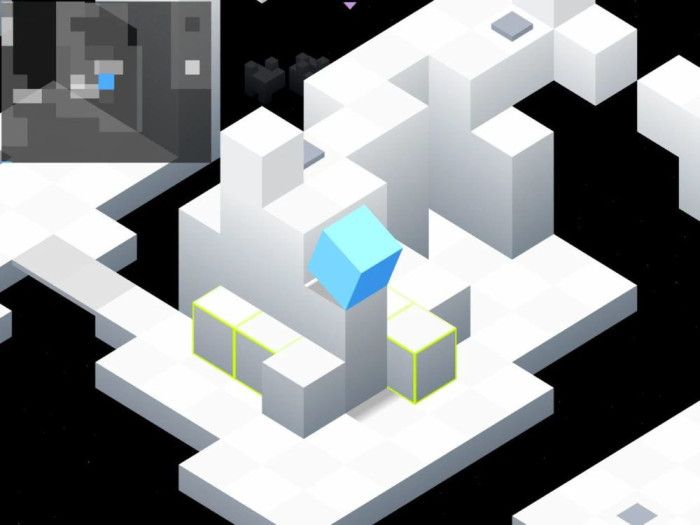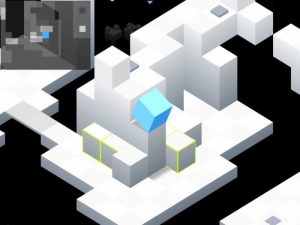 There's much to do with 48 core levels and 17 additional levels that can be unlocked. There's also a Turbo Mode that pushes your reaction speed to the edge if things start to get too simple. Edge is available on the App Store for $2.99 with no in-app purchases. Edge is an iPad app that also works on iPhones.
9.Plague, Inc
Plague, Inc is a game set in the year 2021 that feels all too real.
In it, players are charged with creating the ideal infection to infect the entire earth and wipe off humanity. The idea is to produce a sickness that will spread like wildfire over the planet, starting with "Patient Zero" and ending with unlucky victims in every corner of the earth.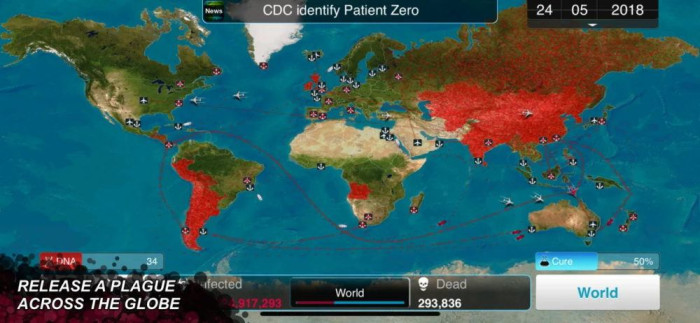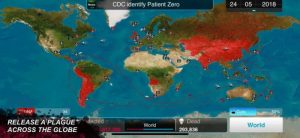 Is it too soon, with Covid-19 in mind, to confess that we enjoy this game? We'll let each player decide for themselves, but the numbers speak for themselves: One of the most popular iPhone games of all time is Plague, Inc. Plague, Inc is available for $0.99 on the App Store.
There are a variety of in-app purchases available, such as virus expansion packs and other items. Although the original game is enjoyable, you will most likely want to purchase some of the expansions to improve your experience.
Unsurprisingly, the game's most recent update allows you to trade positions and race against time to contain a pandemic and discover a cure before the entire globe is infected. It's free "until the current crisis is under control," which may be whenever that is.
Do you miss the days of "Where's Waldo?"? You should give Hidden Folks a shot. Players must identify specified figures buried in beautiful, hand-drawn settings in this basic game. Hidden Folks, unlike Where's Waldo, is not a static experience.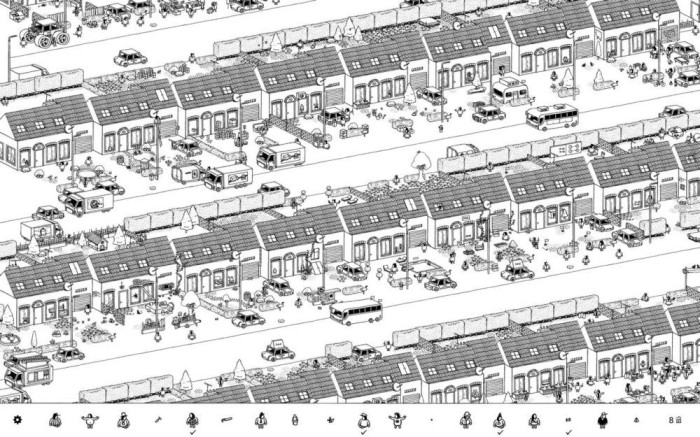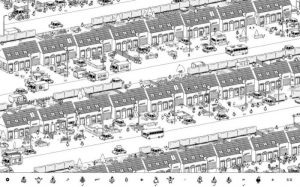 There are over 500 different interactions in the game, as well as over 2,000 different sound effects. Don't worry, you won't be looking for just one striped shirt: there are over 300 objectives to find! Hidden Folks is available for $1.99 on the App Store. There are no in-app purchases in this game.