There's nothing like a long commute to turn your pricey smartphone into a brick. Finding a phone that can last a full day of exploring remains a challenge as CPUs become quicker and phones become slimmer. While a power bank can always be used, it's another item to remember to bring, charge, and carry.
You do have another option if you're tired of seeing the battery icon turn red by mid-afternoon. These are some of the top smartphones with extended battery life in 2021, all of which will keep you comfortable on even the longest long-haul travel.
Whether you're on a budget, need a phone that can withstand harsh weather and rough pavements, or want a high-end phone that won't let you down, we've got you covered.
1. Best Overall: Motorola Moto G Power
The Motorola Moto G7 is our best budget smartphone option overall, but the even cheaper Moto G Power wins when it comes to battery life. Outside of the United States, it's known as the G8 Power, and its 5000mAh battery is the largest in any popular smartphone in 2021.
You should be able to use this device for at least two full days, if not more.
At this pricing, that's better than anything else worth owning. The Snapdragon 665 chipset in the phone is a capable mid-range performer. When you combine the phone's 4GB of RAM and 64GB of storage, you've got an amazing, low-cost gadget that's well-suited to travel demands.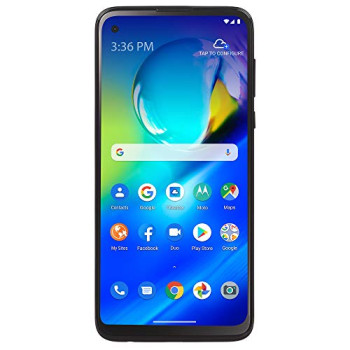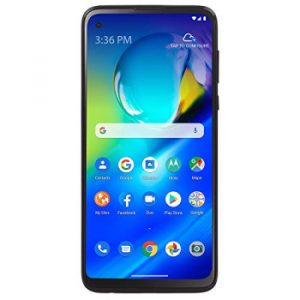 There's a headphone jack, as well as a micro-SD card slot that can hold up to 512GB of data. The accompanying 10W charger supports reasonably quick USB-C charging, and there's a fingerprint scanner on the rear of the phone. Although an unique coating provides some protection against rain and splashes, there is no certified water resistance rating.
Although the design is substantially better over prior models, the phone is nonetheless a little weighty and thick. In favourable lighting situations, the camera is likewise a considerable upgrade over previous Power models, providing images you'll be delighted with most of the time.
Low-light photographs aren't excellent, and the lack of a dedicated night mode doesn't help. Even if you weren't getting 2+ days of use out of each charge, this is a surprisingly nice phone for the money. When you combine the two, you've got our top overall phone in 2021 with a lengthy battery life.
Pros
Low price
Good mid-range performance
Headphone jack
Fast charging
Good photos in daylight
Cons
amera struggles in low light
No official water resistance
A bit heavy
2. Best From a Big Brand: Samsung Galaxy A51
You want the security of buying from a well-known global brand, but you also want a phone with a long battery life. Take a peek at the Galaxy A51 from Samsung. The Galaxy A series, which includes the A51, provides some of the best features of Samsung's premium Galaxy S line to lower-cost devices.
A midrange Exynos 9611 processor, 4GB of RAM, and 128GB of storage are included. If you run out of space, there's a microSD slot where you may add more. Even though the 6.5-inch display is large and brilliant, the 4000mAh battery should easily last a second day unless you're using it heavily.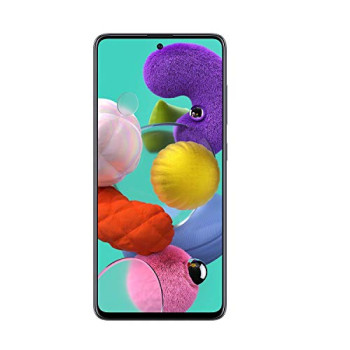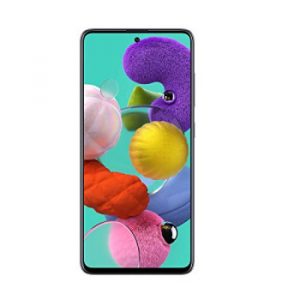 When it's time to recharge, the 15W fast charger included in the box makes the process go much faster. Samsung has resisted the urge to remove the headphone jack, but don't expect wireless charging or water resistance. With a four-camera 48MP array on the back and a 32MP selfie camera on the front, the A51's cameras are one of the phone's biggest selling features.
Despite the great capabilities, you won't get images as good as on the Galaxy S models, but they're still fairly good in well-lit situations. The A51 comes with the most recent version of Android (10), as well as a stylish smartphone that comes in a variety of vibrant colors. With a long battery life and a free pair of Galaxy Buds wireless earphones for a short period, Samsung has a winner on their hands.
Pros
Plenty of storage
Headphone jack
Confidence of buying from a major brand
Ships with the latest Android version
Cons
Camera struggles in low light
Processor not the fastest
No wireless charging or water resistance
3. Best From a Flagship Phone: Huawei Mate 10 Pro
Want a long battery life but don't want to make any sacrifices to get it? The Huawei Mate 10 Pro is available for purchase. This phone boasts all of the features you'd expect from a high-end smartphone in 2021, including a strong Kirin 970 processor, a bright 6-inch display, and one of the best dual-camera configurations available.
It comes in two flavours: 4GB of RAM and 64GB of storage, or 6GB/128GB of storage. With a sleek metal and glass construction, the phone is water and dust proof. When you combine the Kirin 970 CPU with the huge 4000mAh battery and smart AI capabilities that alter programmes based on your usage, you get a smartphone that lasts a long time between charges.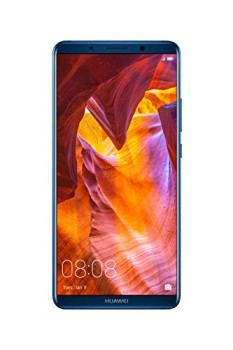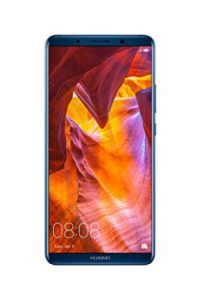 It will easily last two days under normal conditions, and it will recharge to about 60% in just half an hour on the provided charger. That's a lot of power for a flagship phone with so many features. This used to be one of Huawei's flagship phones, but now that it's an older model, the price has reduced to match that of many mid-range Android phones.
The Huawei Mate 10 Pro should be on the top of your list if you're looking for an attractive, well-performing smartphone that will get you through the day and then some.
Pros
Fast charging
Impressive camera
Good performance
Stylish design
Cons
Now an older model
Still more expensive than other models on this list despite price drops
4. Best for Value: UMIDIGI Power 3
You'd be forgiven if you hadn't heard of Umidigi before: the Chinese company isn't exactly well-known in the smartphone market. The company's current Power 3 model, though, has been around for over a decade and is a terrific place to start if you're searching for a great-value phone with exceptional battery life.
The Power 3 features a MediaTek P60 chipset, 4GB of RAM, and 64GB of storage. Two nano SIM slots are included, as well as a microSD card for additional storage if necessary. There's also a 3.5mm headphone jack, as well as the massive 6150mAh battery. There's a fingerprint sensor on the back, as well as a 48MP quad rear camera array and a 32MP front sensor, just as the Galaxy A51.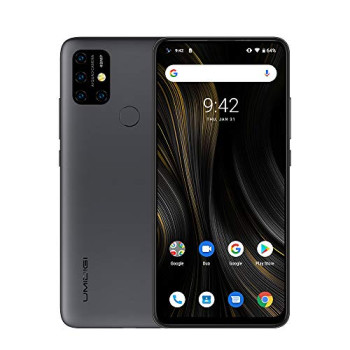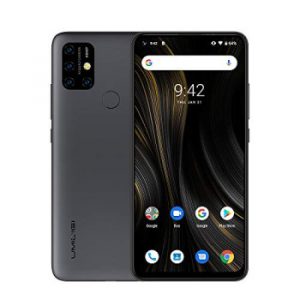 Photo quality is good in ideal lighting, but not so much at other times, as it is with the A51. The display is a large, bright 6.5-inch Full HD+ variant that comes with a pre-installed screen protector to help prevent scratches. When you do manage to exhaust the battery, an 18W fast charger is included, so it won't take long to charge it back up.
The Umidigi Power 3 comes with Android 10 and comes in green or grey. You get a lot for your money with the Umidigi Power 3. It's our top value selection for anyone searching for a phone that won't die by the end of a long travel day, thanks to solid specifications, a large battery, and the latest software.
Pros
Good value for money
Ships with latest Android version
Fast charging
Headphone jack
Huge battery
Cons
Camera quality isn't great in low light despite the specifications
No wireless charging
No official water resistance
5. Best for Handling Whatever You Throw at It: Cat S41
Check out the Cat S41 if you want a phone that can handle all of the hardships of travel and doesn't require charging every night afterward. It's not sleek or light, and it's not going to win any fashion prizes anytime soon. Instead, it's an extremely tough smartphone that can withstand everything from drops to drowning and keep going.
The fundamental specs are roughly what you'd expect, with 3GB of RAM and 32GB of storage (with a microSD slot for adding more) and a bright 5′′ display. The IP68 designation, on the other hand, indicates it can withstand being submerged for an hour in six feet of water or a drop from head height onto concrete.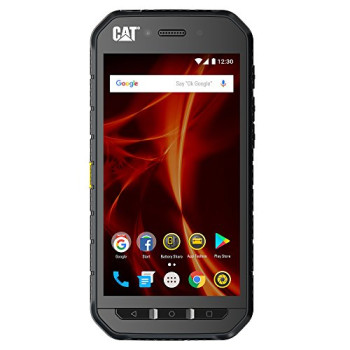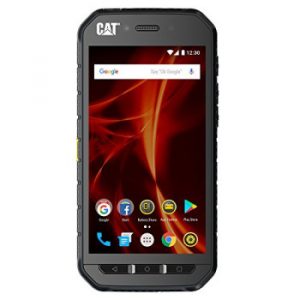 The phone lasts nearly 16 hours in rundown tests and two days in the real world because to the 5000mAh battery, which is combined with the phone's modest screen and mid-range chipset. It includes built-in quick charging and can even be used to charge other devices, with a threshold to ensure it has enough battery for itself.
The camera on this phone is its one flaw. Unless you'll only be shooting in bright, sunny situations, you'll want to use something else for the majority of your shots. Cat should have done a better job on this for the money. You could do a lot worse than the Cat S41 if you're not worried by the mediocre photographs and know you'll be going somewhere with harsh weather and few charging connections.
Pros
Very robust
Fast charging
Can be used to charge up other devices
Cons
Heavy and bulky
Low specifications for a smartphone in 2021
Poor camera