Doing business is difficult enough, but doing business from home is even more difficult in these trying circumstances. That is why some freelancers find it tough to take risks and make their dreams a reality. There are apps that help you start and maintain a business, thanks to technology advancements.
You are also a customer if you are looking for someone to execute your job. And here is where applications like Task Rabbit, which provide on-demand staffing, come in handy. Customers and employees will be on the same page thanks to similar apps. To assist you in making the best decision, we've compiled TaskRabbit reviews and the 10 top TaskRabbit alternatives in this article.
What Is TaskRabbit?
TaskRabbit is an online marketplace that matches freelancers with jobs in their local area. Plumbing, yard maintenance, delivery, housecleaning, and a variety of other jobs are all possibilities.
For iOS and Android, the TaskRabbit – Handyman, Errands app is available. Furthermore, it is friendly to small enterprises, particularly if you plan to start your firm soon.
It will connect you with your favourite duties and offer you an understanding of how things work in the real world. As a customer, you can pick your tasker based on their reviews, talents, and price, and schedule them according to your timetable. Once the work is completed, pay them with a tip and use the TaskRabbit app to evaluate their performance.
Pros:
Flexible scheduling
High-paying gigs are available
Set your rates
You can find supplementary business ancillary to your main business
Cons:
A "F" grade rating on BBB at the time of publishing this article
You don't get tasks virtually so that you need to be availabe in the nearby area or city
Background checks can be annoying
Poor customer service
Has many competitors with better features in the market
10 TaskRabbit Alternatives and Competitors for On-Demand Staffing Services in 2021:
1. Thumbtack
In 2021, Thumbtack is one of the most popular TaskRabbit alternatives and competitors. It connects online services with persons looking for work in at least 50 states throughout the country. This on-demand staffing software has over 1100 service categories to choose from.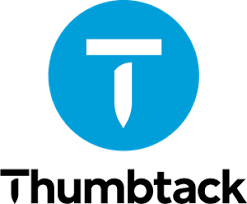 It assists you in locating photographers, handymen, instructors, wedding planners, fixers, housekeepers, DJs, and other temporary help. This TaskRabbit substitute is a tech-driven firm that provides a unique home-management platform. Thumbtack also maintains a database of experienced professionals who excel in their specialties.
Their algorithm assists clients in demonstrating the expert's expertise and, as a result, creating a demand-supply link.
For the time being, the service is only available in the United States. Homeowners can now manage their houses successfully and confidently with Thumbtack, knowing when and when to hire.
2. Fiverr
Fiverr is one of the most prominent on-demand internet service platforms for consumers. Fiverr, a TaskRabbit competitor, is an online service platform that allows freelancers to reach out to customers all over the world and provide sufficient services.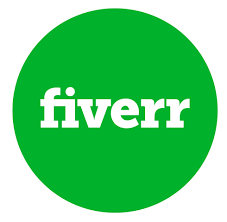 Whether it's web design, writing, dropshipping, logo design, or a variety of other services, freelancers from all over the world establish a community and cater to the proper need. The only stipulation is that you possess the necessary skills.
As a consumer, you will be able to locate high-quality work at a reasonable price, which you will pay in advance via secure payment networks. The brand and its reputation guarantee high-quality work performed quickly. It also provides assistance 24 hours a day, seven days a week. The platform is based on IFTTT integration and is crowdsourced.
3. Needto
Needto is one of TaskRabbit's most versatile competitors in the industry, allowing consumers to post activities that need to be completed. They also indicate how much they are willing to spend for it. As a freelancer, you can decide whether or not you are able to assist and wish to do so for the compensation offered.
Needto is a hybrid of TaskRabbit and Fiverr, with tasks primarily offered online and consisting of minimal physical labour such as plumbing, assembly, cleaning, and other similar occupations.
Because the app is only available in the United States, good luck finding your friend-in-need and friend-in-fact!
4. Jobble
Jobble is a TaskRabbit competitor that provides an on-demand marketplace for jobs in a variety of industries, including hospitality, event staffing, health, transportation, retail, and general labour. On a comparison perspective, however, it is less related to home activities than TaskRabbit and Thumbtack. As a service provider, you must develop a profile that includes specific information about your skills and experience.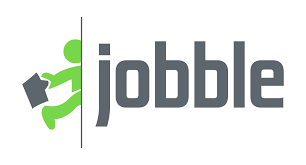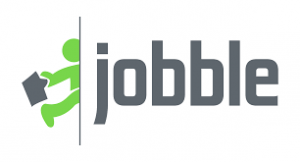 Simply enter your zip code into the Jobble Job Board. The local results can be found there. You can set filters, search for potential jobs using keywords, create a profile, and fill in the information needed for customers to locate you. According to Indeed, depending on the type of job, Jobble employees earn between $12 and $25 per hour.
5. Handy
When it comes to getting money with general handyman tasks, furniture assembly, TV installation/setup, cleaning gigs, and related activities, Handy is practically TaskRabbit-like. It matches independent contractors with clients based on their needs and actions.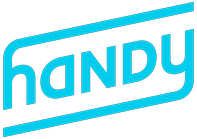 In addition, Handy provides plumbing and electrical services, which are the highest-paying jobs among the numerous categories. It operates on a similar pay-per-service model, with prices varying greatly depending on the type of job and the level of service provided. In addition, like TaskRabbit, the Handy on-demand staffing platform is available in the United Kingdom and North America.
6. Staffy
In the realm of hospitality, Staffy is the greatest TaskRabbit alternative and on-demand employment provider. It offers well-paying jobs to people who work in the hotel industry. The point is that you can get extra hands-on help on short notice and determine your pricing based on the quality they promise.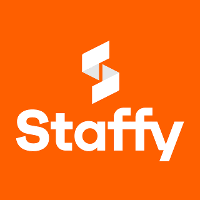 The Staffy platform provides a simple yet user-friendly job board with adequate criteria to help you find work in your area or for a certain type of gig. The Staffy app is free to use in the United States and Canada.
As a member of the staff, you will be required to submit an updated resume, references (if any), a photo, and proof of eligibility to work in the country. Staffy also pays you promptly when the shift ends. Once you've worked at least five shifts and have a 4.2+ rating, you'll be eligible for StaffyPay.
7. Wonolo
Wonolo, like TaskRabbit, is another app that provides on-demand services. Wonolo is far more capable than TaskRabbit in terms of administrative and warehouse operations. When comparing TaskRabbit ratings to Wonolo evaluations, the latter has a limited availability, with only 34 US cities now available. Wonolo pays a fair compensation that ranges from $12 to $21 per hour, depending on the task.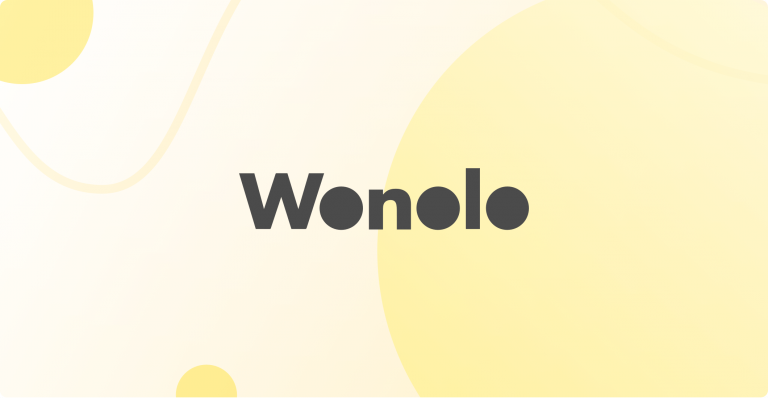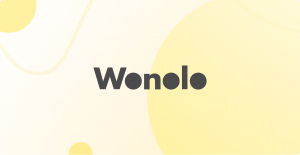 Just like TaskRabbit and Thumbtack, Wonolo is simple and provides quick and easy access to jobs in several industries:
Administrative
Merchandising
Delivery drivers
Food production
Event staffing
Warehouse operations
General labor
8. Care
When it comes to babysitting services, Care is a TaskRabbit competitor. It locates on-demand babysitters, nurses, housekeepers, and pet sitters who are quick, accessible, and available. To provide a safe and secure environment for clients, Care goes through a rigorous screening process.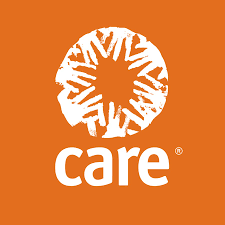 If you have any concerns, you can also request a background check on a specific caregiver. By earning 3+ reviews, responding to messages, and having your profile photo approved, you can limit/control your access and gain CareForce status as a caregiver.
When it comes to pay, it outperforms other on-demand jobs.
You can also upgrade to a premium membership, which gives you a higher ranking, job alerts, and better communication with potential clients. You have the option of selecting one of three plans:
$20 on a monthly basis.
$15 per month for a 3-month commitment.
$10 per month for a 6-month commitment.
9. Lugg
Lugg is a niche on-demand marketplace similar to TaskRabbit that specialises on delivering transportation services. So, if you have a pickup truck, you can use it to do hauling and deliveries while also making money through Lugg. You can earn up to $2500 every week if you own one.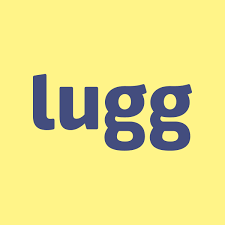 Luggage drivers are known to make $35 per hour on average. You also get to retain all of your tips. You can always join up to be a helper if you don't own a truck. All you need is a smartphone, good communication skills, and the ability to lift at least 100 pounds. Of course, you must be at least 18 years old.
10. Papa Pal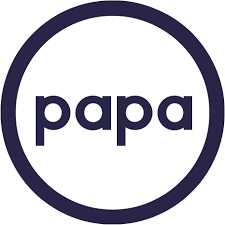 In the United States, Papa Pal is one of the noblest TaskRabbit alternatives. Papa Pal is most known for providing on-demand elder living care to individuals or families, but he may also assist you in earning money. You might be able to provide the following service:
Laundry
Buying groceries and running errands
Driving clients to their appointments or allotted destinations
Cleaning
Making conversation
Other household chores
Yes, the dialogue is genuine. The Papa Pal platform offers you a virtual companionship area where you may converse with the elderly while also earning money. The Papa Pal smartphone application, like TaskRabbit, allows you to organise your schedule and manage your appointments.
Conclusion
We've compiled a list of the top 10 TaskRabbit alternatives so you can choose the most dependable app and get started in 2021.
You will receive quality services and a reasonable guaranteed compensation, whether you are a job seeker or a job supplier, as long as you follow the policies.
The apps are safe and user-friendly, and they've been around for quite some time. So, if you're searching for something more reliable than TaskRabbit or an app that allows you to schedule jobs according to your availability, the top 10 services like TaskRabbit listed above can assist.