Video editing apps are the finest way to improve the quality of movies by adjusting brightness, contrast, and orientation. You may also want to add anything to make the photographs more appealing and spectacular.
The popularity of video material is on the rise. Particularly when it comes to product promotion to customers. Video editing apps are one of the most demanding activities a smartphone can undertake. A little video editing can make a big difference in the effect of your movie.
Although your smartphone may come equipped with a high-quality camera, editing and prepping your raw material for release requires the use of third-party mobile video editing tools. A plethora of video editing tools are now accessible, making it easy to capture and edit high-quality films.
While there is a plethora of video editing software available for PC, the Google Play Store also has a plethora of free video editing apps for Android smartphones. Thankfully, there are a plethora of excellent free or low-cost mobile video editing tools available for you to use on your phone or tablet to make professional-looking videos.
1. ActionDirector Video Editor
On the PC, ActionDirector is one of the most widely used video editing programmes. It's also compatible with Android. It takes care of the essentials. You may import video clips, edit them, and render the finished product.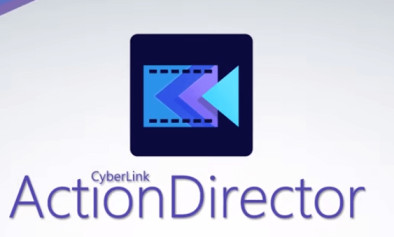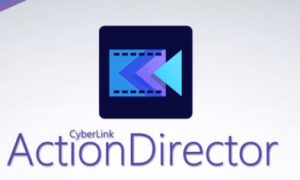 You may customise your movie by adding your own music, trimming and cutting it, adding text, using slow motion, and more. It's one of the few video editing programmes that can handle 4K footage.
However, you should check to see if your device supports it. To see if yours can, the developers provide a handy tool linked to the Google Play Store. It is also updated on a regular basis.
2. Adobe Premiere Rush
Adobe Premiere Rush is a video editing application that allows you to create and share web videos. With its motion graphics templates, audio features, and the ability to tap into your Creative Cloud library and Adobe Stock, Rush is simple to master and provides you a lot of control over your works.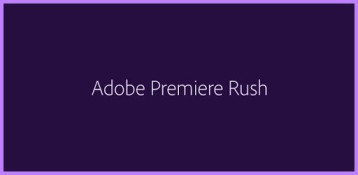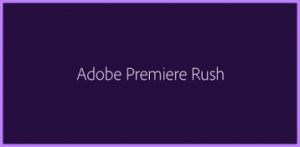 You can capture, cut, adjust clip sequence, color-correct, record voice-overs, and apply colour filters and text overlays, as well as add colour filters and text overlays. Premiere Rush's simplistic interface provides basic capabilities for quickly making professional-looking videos.
The video editing programme has a one-click audio mixing capability that changes the loudness of background music during voice-overs and synchronises projects across all platforms. Individual plan costs $9.99 per month.
A Starter Plan is also available, which allows users to develop an unlimited number of projects on desktop and iOS, as well as export the first three for free.
On your Android, you can get a free mobile version of Adobe Premiere (Adobe Premiere Rush) and make and share very professional-looking clips with uncommon video effects like speed and filters – quickly and easily.
3. FilmoraGo
FilmoraGo is a popular Android video editing app with a large user base. Trimming, cutting, adding themes, music, and other basic functions are quite simple to accomplish. To enhance your video, you may build square 1:1 movies for Instagram, 16:9 videos for Youtube, reverse videos, add transitions, slow motion, text, and more.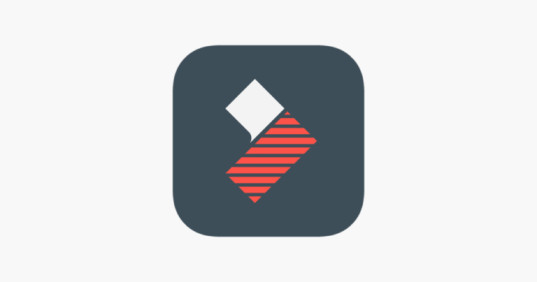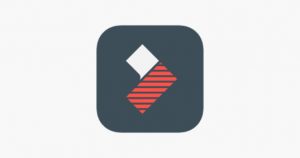 Although there are some in-app purchases in the FilmoraGo Video editing programme, the most of the fantastic capabilities are available for free. You have the option of saving the films to your collection or sharing them immediately to any social networking site. A wordmark appears at the conclusion of the movie in the video editing programme, however you may delete it with the upgrade.
4. KineMaster
KineMaster is a simple video editing tool for mobile devices. It makes good use of screen space and allows you to add effects, text, and music to your movie. The KineMaster Asset Store features a large music catalogue, and the video editing tool allows you to record audio to add to your video.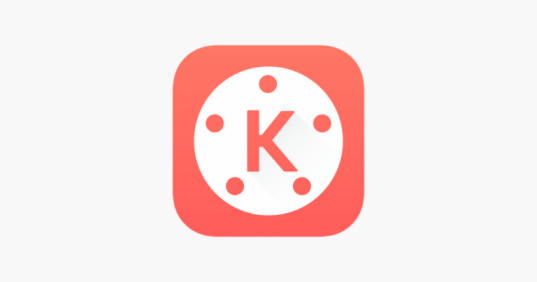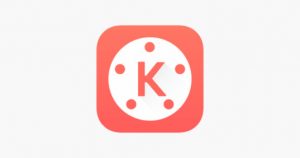 KineMaster allows you to record audio or video in real time and add many layers of graphics, texts, audios, animations, stickers, and more to your movie. You can also alter the video's brightness, hues, and saturation with adjusting tools.
Overall, the app includes fantastic functionality and an easy-to-use design that can be shared on social networking platforms such as Facebook, YouTube, Instagram, and others. The free edition of this video editing programme only allows you to download your adjustments with a watermark, which is a disadvantage. The $4.99 monthly charge is higher than most other video apps.
5. PowerDirector video editing app
PowerDirector Video Editor is a full-featured Android video editor with an intuitive timeline layout, but it may take some time to get used to the features. However, once you've mastered this video editing programme, you'll be a pro in no time.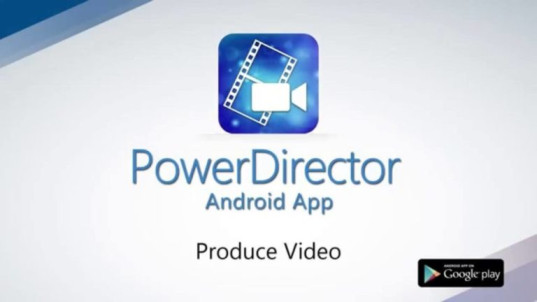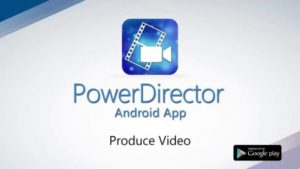 In a matter of seconds, you can make a professional-looking video with lots of effects. You can choose from over 30 distinct effects and transition effects to use in your video. You can make amazing green screen videos using this video editing tool.
For all of PowerDirector's functions, there are also tutorial videos. The free version includes the most of the functions, but paying to the full version removes the watermark, adverts, and even allows you to download films in 1080 and 4K formats.
6. Quik video editing app
As the name says, this video editing programme finds the most appealing and dynamic photo and video situations automatically, then adds transitions, effects, and soundtracks from a library. Simply select your favourite photographs and videos, then select a theme such as Action, Boxed, Flick, Raw, or Epic to set the text, transitions, and special effects in your film.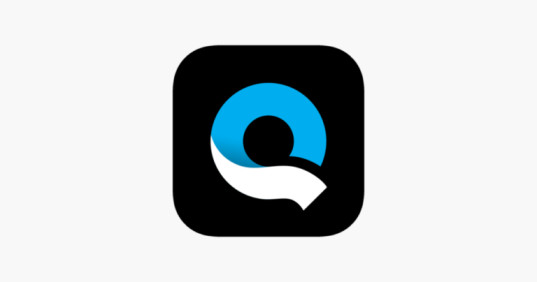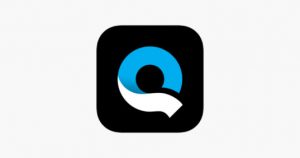 While there is a lot of automation to save you time and work, you can still go in and edit each frame by going into an editing module and adding text, trimming, rotating, adjusting volume and speed, and fitting or duplicating any clip or shot. The Flashbacks 24H feature analyses the footage from the day and makes a unique composite video for you.
Pan and Zoom, horizon correction, and Rotate and Flip are all options for adjusting photographs and films. GoPro footage is targeted specifically with a reworked trimming UI and new smart trim modes such as Balanced, Manual, Action, Travel, and People.
7. InShot video editing app
The InShot video editing tool provides a one-stop shop for visual content editing. You may use it to make videos, edit images, and put together image collages. There are a lot of features in the video editing programme as well.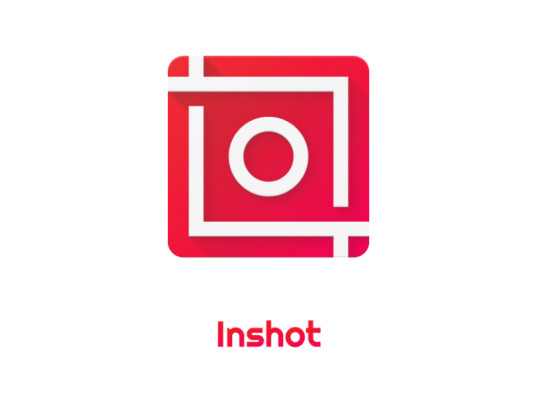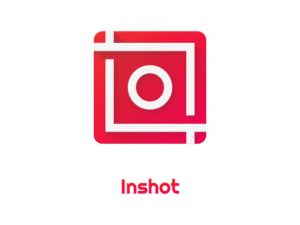 Trim clips, adjust the speed of your movie, and add effects, music, and text to your footage. You can also rotate and flip footage, which is a useful function not found in many other programmes. The only drawback is that you'll have to spend $2.99 to get rid of the in-app adverts and the video watermark.
The InShot app, on the other hand, is simple to use and contains everything you require. This video editing programme is ideal for those who seek a simple app that can accomplish everything.
8. VivaVideo
VivaVideo is a popular and complete video editing app that includes a variety of editing features to help you generate amazing films and photographs. This video editing programme is a simple yet powerful video editor that allows you to turn ordinary moments into works of art.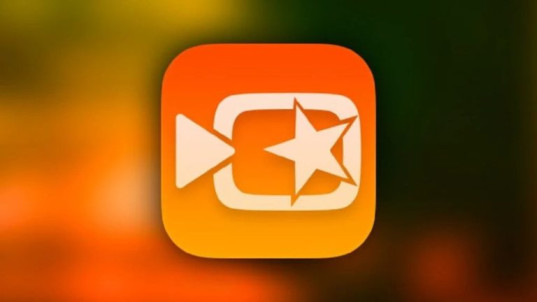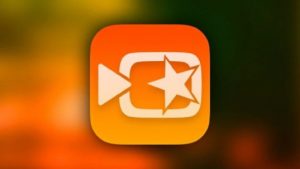 Clips can be loaded, manipulated, trimmed, cropped, copied, and merged utilising a storyboard method of editing. Video speed adjustment, background blur, GIF, animated words and fonts, Giphy video stickers, fade in and out, and music editor are just a few of the video editing effects available.
The fact that it contains over 200 video filters sets it distinct from other video editing apps. VivaVideo was also named the "Best Free Video Editor Apps" by Android bloggers in 2019 for its ability to create professional-looking video tales with just a few touches.
9. Vizmato video editing app
Vizmato is a fun free video editing programme that lets you shoot and edit videos. It has a simple interface and allows you to capture HD video with real-time special effects. The most recent version contains a slideshow creator that allows you to create movies from images and/or videos using one of several pre-installed themes, including Basic, Happy, Romance, Party, and Holiday.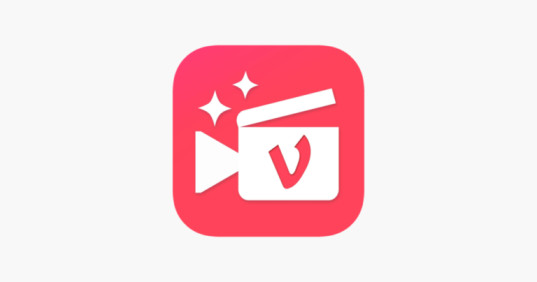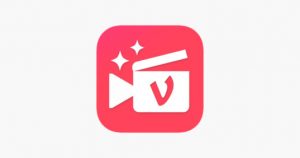 You can add built-in moods, looks, and melodies to your movie by connecting up to five independent clips, as well as shoot footage using special-effects settings. You can share your film with the Vizmato community or on social media platforms such as Facebook, Instagram, YouTube, Twitter, WhatsApp, and Snapchat.
Vizmato Pro ($11.99/year) adds a number of features, including the removal of the watermark, a Visual FX pack, and royalty-free music, to the free video editing tool.
10. Funimate video editing app
The Funimate video editing programme is one of the most popular video editing apps, however it isn't particularly powerful. It advertises itself as an excellent video editing programme for creating music videos or simple videos from the content on your device.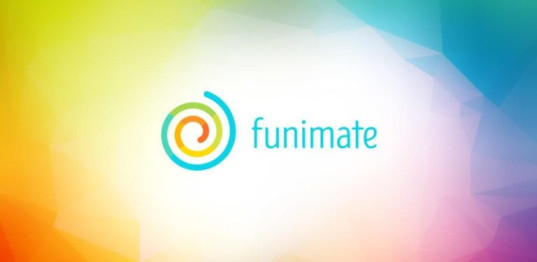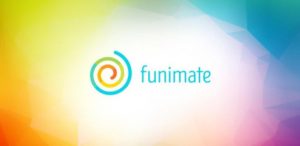 You can experiment with 15 different video filters, and the procedure is quite simple. This isn't the kind of thing you'd use in a professional video. It has video effects, for example. However, it's better for quick social media updates than for full-fledged video production. You can try it out for free by downloading it.