For the majority of people on the planet, the internet is one of the most crucial services. It has an almost limitless amount of knowledge on almost any subject. It also provides knowledge outside of what is studied in school. But what exactly qualifies as high-speed internet? We now have to rely on what is referred to as high-speed internet.
They will be left behind if they do not use high-speed internet, especially in their enterprises. High-speed internet is essential for people who wish to achieve, if not exceed, their objectives. A high-speed internet connection is essential in today's environment. Furthermore, high-speed internet can open up more possibilities for new learning and inventions.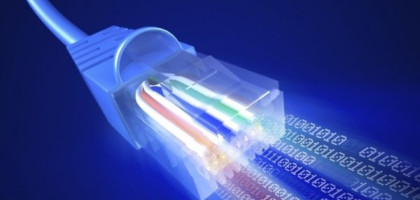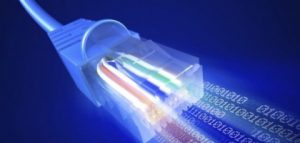 High Speed Internet Defined
High-speed Internet refers to internet service that is significantly quicker than the average. Additionally, providers utilise this word to readily sell their goods because it refers to any internet connection that is faster than dial-up. Today, high-speed internet is defined as a service having download rates of at least 25 Mbps and upload speeds of at least 3 Mbps.
Every family, student, and business needs the internet nowadays. Almost everyone is looking forward to having access to what is known as high-speed internet. This is due to the fact that high-speed cable, satellite, and wireless connections can all be used to carry data.
They can handle many internet activities at the same time, such as gaming, streaming, downloading, and many more. Furthermore, because to advancements in technology, download speeds of 100 Mbps or higher are now called high-speed internet.
How To Measure Internet Speed
The speed at which data or material flows from the World Wide Web to your home computer, tablet, or smartphone is referred to as Internet speed. It is measured in megabits per second (Mb/s) or megabits per second (Mbps), with 1 megabit equaling 1,024 kilobits. There are three types of internet speed testing. The download speed, upload speed, and latency are the three factors. Each of these groups serves a particular purpose and performs a different function.
Three Categories Of Internet Speed Measurement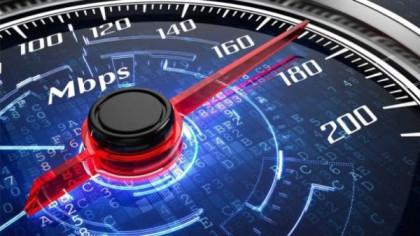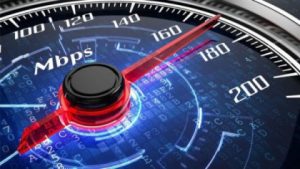 Download Speed
It is a pace that is used to determine how long it will take to download a specific file.
It is measured in megabits per second (Mbps). The faster you can download, the better. Files, on the other hand, are not downloaded at the same time. Because they're downloaded one by one, there's a chance that the download speed will fluctuate during the process.
Upload Speed
It is a rate that is used to determine how quickly a device can upload a file to the Internet. It is measured in megabits per second (Mbps). This is a slower rate than the download. The higher the upload speed, however, the better. Attaching files to an email and posting photos to Facebook are examples of uploading.
Latency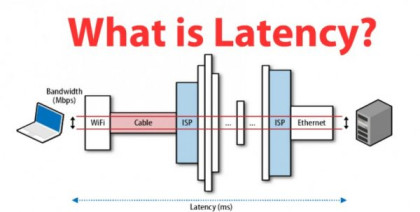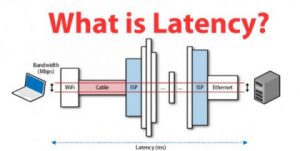 It is the rate at which data is transferred across a network. The lag is measured in milliseconds and is commonly referred to as lag. The less latency there is, the better.
Internet Speed Tiers Recommendations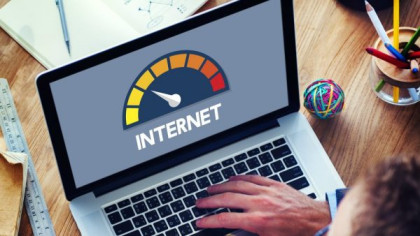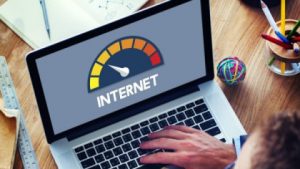 The speed of the internet will be determined by how many devices will be using the connection, the activities that will be performed, and the devices that will be used. The following are some recommended internet speed tiers for various types of users. What constitutes high-speed internet, on the other hand, is a connection that meets the needs of the users.
Basic Speed (12Mbps download, 1Mbps upload)
This is appropriate for a small home with one or two persons who are light users.
It's great for browsing the web, checking emails, and checking social media.
Standard Speed (25Mbps download, 5Mbps upload)
This is advised for a family of two to three persons who use alcohol in moderation. It's great for surfing the web, checking social media, writing emails, watching SD videos, and listening to music.
Standard Plus Speed (50Mbps download, 20Mbps upload)
This is appropriate for a family of three to four persons who are moderate to heavy users. It's great for watching HD videos, listening to music, playing responsive online games, sharing and uploading images, and video calling.
Premium Speed (100Mbps download, 40Mbps upload)
This is intended for households with more than five heavy users. It's great for HD streaming, massive file uploads and downloads, online gaming, and intensive internet usage across many devices.
Internet Speed Test: Recommended Websites
An internet speed test is a procedure for determining the speed of a device's internet connection. It provides customers with a precise estimate of how quickly their devices download and upload data to the internet. There are numerous websites where you may test your internet speed. Users can test their internet speed on the websites listed below.
Ookla Speedtest
This is a well-known name in the field of internet speed testing. Because it employs intelligent and quick technology, it is ideal for a simple and accurate speed test. It does a comprehensive test and displays data on upload and download speeds, latency, and packet loss.
SpeedOf.me
SpeedOf.me is a broadband speed test that lets you quickly determine your current Internet speed across all of your devices. It differs from most others in that it employs HTML5 rather than Java or Flash. To simulate real-world browsing situations, the website calculates the fastest and most dependable server, and all files are downloaded and uploaded in order. It also offers a history graph for comparing previous outcomes.
TestMy.net
This is a straightforward yet useful website for determining internet speed. It delivers more information than the usual speed test and allows for relevant comparisons. Unlike many others, however, there are separate choices for both download and upload testing.
Google Fiber Speed Test
This quick speed test is provided by Google for their Fiber services, but it is not an advertisement. This is one of the fastest speed tests available, and it runs quickly and accurately. This speed test also shows the user's location, which adds to its trustworthiness.
Xfinity Speed Test
Comcast's Xfinity Speed Test is an Internet service provider's product. This is a fantastic tool for checking Internet speed. It is browser-based, and getting download and upload speed results takes only a few seconds.
Fast.Com
Netflix's Fast.com is a straightforward website. It's simple because it loads quickly and automatically starts the speed test.
It Should Satisfy The Unique Needs Of Society
Today, high-speed Internet is essentially a requirement. Furthermore, there are other plans available on the market, and it is up to the consumer to choose which plan to choose. What constitutes high-speed internet, however, is that which fits the needs and is compatible with one's lifestyle.
There are numerous factors to consider while choosing an internet service, regardless of the activity. However, it is critical that people understand how to perform an internet speed test and what factors influence internet speed.