Peer-to-peer (P2P) is a decentralised communications network concept in which every computer functions as both a client and a server, allowing all computers in the network to exchange data and services. A peer-to-peer network is one in which numerous computers are connected but none of them has privileged access.
In contrast to the client/server approach, in which the client requests a service and the server responds. Each node in the P2P network topology can act as both a client and a server. A peer-to-peer (P2P) network is formed when two or more PCs are connected and share resources without the need for a second server computer.
File sharing is a common use of P2P networks, in which digital files (primarily media files) are shared between network member connections. Hidden malware can readily be included in such sharing. Peers are both resource suppliers and consumers, in contrast to the typical client-server model, which divides resource consumption and supply.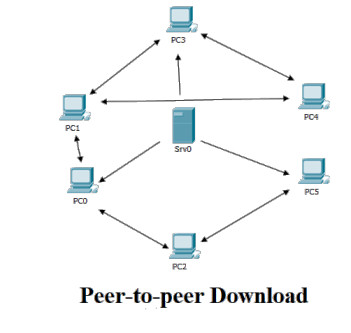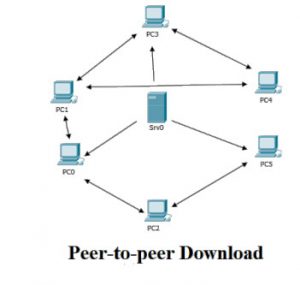 P2P networks were first used in businesses in the early 1980s, following the introduction of free-standing PCs. A hybrid network is used by certain P2P networks nowadays. For tasks like searching for files or sections of files to share, Napster, Open NAP, and IRC, for example, a client-server technique is used, and a peer-to-peer approach is used for real file sharing.
Torrents were the start of peer-to-peer file sharing. They're a form of file-sharing protocol that specialises in downloading huge files. Torrents are compressed to make it easier to download a large file, and even legitimate sources are starting to use them to help consumers download files.