Anyone may hack Wifi networks around them using Wifi Hacking Apps for Android Smartphones. WiFi is the most reliable source of high-speed internet, and it outperforms mobile networks. Learning the intricacies of ethical hacking and penetration testing includes hacking WiFi networks.
The Internet has become a necessity in our daily lives. Most items are now online, thanks to the widespread usage of cellphones. We simply utilise our smartphone or desktop every time we need to do something. This is why we are surrounded by a plethora of Wi-Fi networks everywhere we go.
As a result, any method of gaining access to them will be extremely beneficial. Wifi hacking has become a lot easier thanks to wifi hacking apps. WiFi networks, in comparison to wired networks, present an additional security problem because their signals are open to the public. Although security features such as WPA2 encrypt traffic, there are tactics that can compromise your security.
Disclaimer: The WiFi hacking Android apps listed above are strictly for educational reasons, and you should only use them to test your own security. It is illegal to hack or attempt to crack someone else's WiFi security without their authorization. As a result, use these tools with caution.
Top 10 Best WiFi Hacking Apps for 2021
PASS WIFI is the only application for PCs and mobile devices that allows you to effortlessly break a WiFi password. Indeed, its user interface does not necessitate any prior understanding of computer hacking; all you have to do is open the application, and it will automatically hack the network keys all over the place (WEP, WPA, WPA3, or WP2).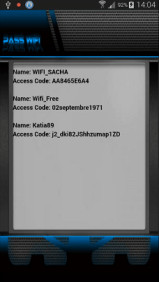 In actuality, PASS WIFI's inner workings are a little more complicated, but they are fully transparent to the end-user. Through a thorough and sophisticated analysis of connections, PASS WIFI breaks communication standards. To put it another way, it takes up the radio waves and sends out a connection request to get the router password.
Aircrack-ng is a well-known WiFi hacking app. This wifi hacking tool can assist you in cracking wireless passwords. The WiFi Hacking app comes with a packet sniffer, wireless network detector, WEP, WPA/WPA2-PSK cracker, and a wireless LAN analysis tool.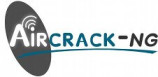 This wifi hacking tool captures packets and utilises the best algorithms to recover wireless passwords. It tries to recover the password after gathering enough wifi hack password packets. It uses a normal FMS attack with some tweaks to make the attack faster.
Aircrack-ng, a popular wifi hacking tool, is one such programme that has been ported to Android by several Android developers and security enthusiasts. Running the Aircrack-ng WiFi Hacking App on Android is simple, but having a WiFi chipset that supports monitor mode is more difficult.
Kali Linux is one of the most widely used Linux distributions for ethical hacking. The open-source Kali NetHunter WiFi Hacking software is a popular Android ROM penetration testing tool. To proceed with the process of using the Nethunter wifi hacker programme, you must first launch Kali's WiFi tool.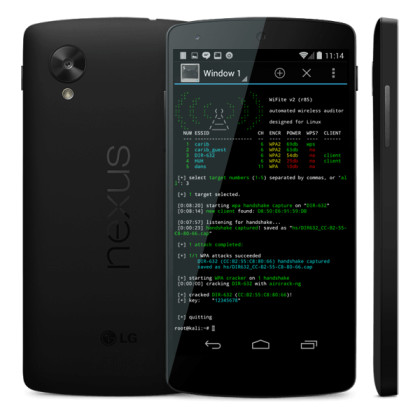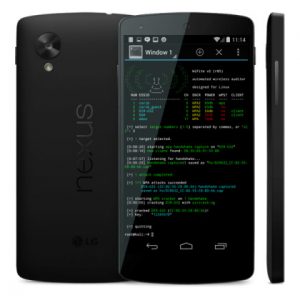 The simple configuration method provided by Nethunter will assist you in resolving the issue with configuration files. Wireless 802.11 frame injection, one-click MANA Evil Access Point deployments, HID keyboard (Teensy-like attacks), and USB MITM attacks are all supported by the NetHunter wifi hacker programme, which is built on the solid shoulders of the Kali Linux system and toolsets.
This wifi hacker programme ROM was designed to work on Google's older Nexus handsets, as well as older OnePlus phones and some older Samsung Galaxy phones, according to the makers. However, some resourceful users have discovered an unofficial method of installing the Kali NetHunter wifi hacking programme on most Android devices.
WPS Connect is a popular wifi hacker tool for Android smartphones that you can download and use to fool around with the WiFi networks in your area. This wifi hackers programme can be used to hack routers that have enabled the WPS protocol. Furthermore, you can analyse your router to see whether it is vulnerable to any malicious attacks.

This WiFi Hacking App allows you to crack WiFi passwords without requiring root access while also bolstering your WiFi network. The WPS Connect WiFi Hacking App is designed to target networks that are vulnerable to some of the most common PIN combinations.
You may rapidly obtain the password and begin accessing the internet once you've identified the weak (accessible) network. EasyboxPIN and Zhao are two algorithms used in the WiFi Hacking software. Although this wifi hacker tool has been tested on Android devices such as the Galaxy series, Nexus, and others, it is not compatible with all Android phones.
The WPA WPS Tester Android wifi hacker software is one of the most widely used wifi hacker apps, and it was created with the goal of scanning WiFi networks for vulnerabilities.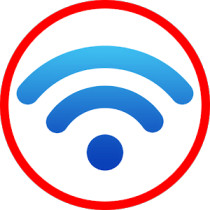 Saniorgl SRL created the WiFi Hacking app, which is accessible on the Google Play Store. You can use this programme to break into a secured wifi password network.
This WiFi Hacking App checks the connection to Access Points with WPS PIN, which is calculated using a variety of algorithms such as Zhao, Blink, Asus, Arris, and others.
This wifi hacker app requires Android 4.0 or higher to run. You don't even need to root your device to use this wifi hackers software to break WiFi networks if you're running Android Lollipop or higher.
Reaver for Android, popularly known as RfA, is a WiFi hacker programme for Android handsets that features a simple-to-use Reaver-GUI. The Reaver WiFi Hacking app detects WPS-enabled wireless routers on its own and comes with monitor mode functionality that can be turned on and off at any moment.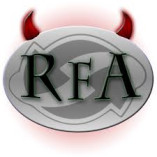 All of Reaver's settings are accessible through its GUI. This wifi hacking tool uses a brute force attack to retrieve WPA/WPA2 passwords from WPS registrar PINs. Reaver can retrieve the target AP's plain text WPA/WPA2 pass in 2-5 hours when tested on a range of devices. Last but not least, external scripts are supported by Reaver for Android.
zANTI is a penetration testing toolkit for cybersecurity professionals developed by Zimperium Mobile Security. It is a widely used WiFi Hacking Apps that allows security managers to assess the risk levels in a network. This WiFi Hacking app is a simple mobile penetration toolkit that may be used to examine and penetrate WiFi networks.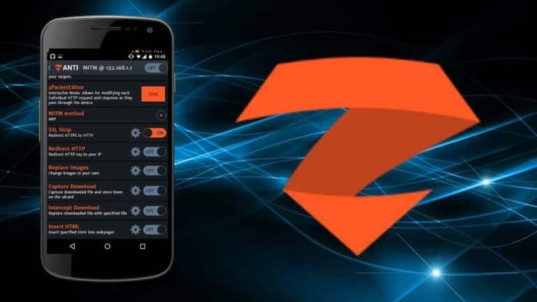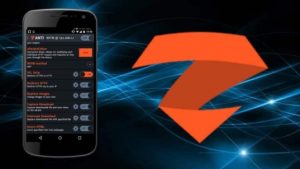 ZAnti is an Android Wifi hacker software that includes a full testing and hacking toolbox to assist you in determining the level of vulnerability in your Wifi network. You can also use ZAnti to prohibit the target from accessing any website or server you want by seeing access points with a known key configuration in green, and you can use ZAnti to prevent the target from accessing any website or server you want.
For ethical hackers, this is one of the most popular WiFi hacking programmes. It kills Wifi by deactivating a device's internet connection, as the name implies. Wifi Kill offers a simple and easy-to-use interface that allows you to eliminate hackers from your network.


Furthermore, this wifi hacking programme displays the traffic utilised by a device, allowing you to monitor network usage and save a lot of data by capturing the traffic of websites that others have visited. Wifi Kill is a root-only app that works on practically every Android version.
Nmap for Android is a handy WiFi Hacking App for examining available hosts, services, packets, firewalls, and other network components. Both rooted and non-rooted Android devices can benefit from Nmap for Android. Non-rooted users, on the other hand, are unable to access advanced capabilities such as SYN scan and OS fingerprinting.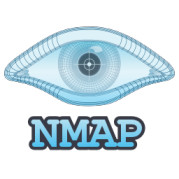 The makers of this WiFi Hacking programme have supplied binary versions of Nmap with OpenSSL support that have already been developed. The Nmap WiFi Hacking app is also available for various operating systems such as Windows, Linux, and Android.
10. WIBR +
WIBR+ is a WiFi Hacking programme that allows you to test the security and integrity of Wi-Fi networks. This WiFi Hacking tool assists you by using brute force and dictionary-based methods to answer problems such as "How to Hack WIFI Networks."
Custom dictionary approaches can also be used to attack and find WIFI passwords.

You can launch a different dictionary-based attack based on your priority and the type of network by selecting different options such as numbers, lowercase, uppercase, and special characters, depending on your priority and the type of network. WIBR+ takes a long time to crack your password, depending on how strong it is, hence this is a Face Down for this programme.