It is an uphill task to find the right automation platform for your business as there are so many options available. Zapier is amongst the first tools that provided these services and compatible with automation. Users are already familiar with Zapier, but they might look for its alternatives due to multiple reasons. Businesses nowadays have been overgrowing, and many new tools are arriving in the market.
You can now find a tool that suits your business and provides features like
Zapier. That's why we have brought this topic about the best Zapier alternatives to automate your businesses in 2021. Please read our complete article to know about such options and bring innovation to your processes.
Top 10 Best Zapier Alternatives To Automate Your Methods In 2021
Our experts have created a list of the best Zapier alternatives that you can use right now. Let's have a look at the list given below.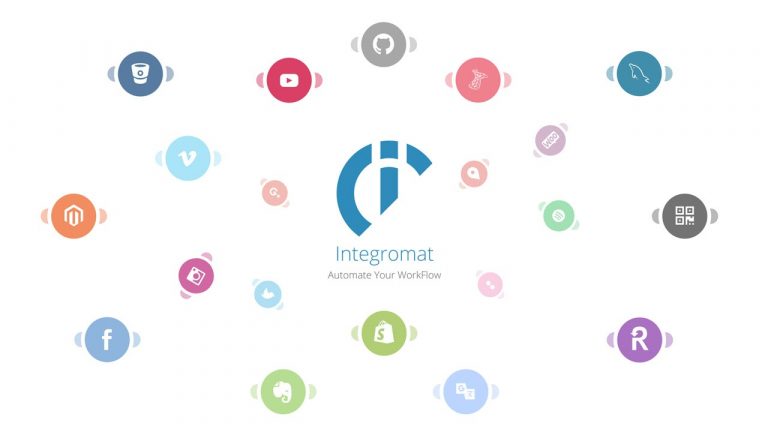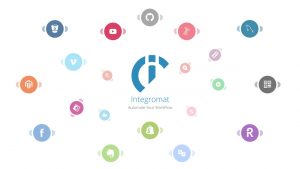 Integromat is at the top of our list, offering support for both complex and straightforward automation flows. It is a solid contender to replace Zapier and provides users with so many valuable features. The essential features are e its visual editor and the fusion of code elements like HTTP/SOAP and JSON to serve users with more excellent automation capabilities.
Pros:
Automatic, clean visual editor
Offers all kinds of automation workflows, from simple to complex
A free plan
Cons:
The learning curve is sheerer than Zapier's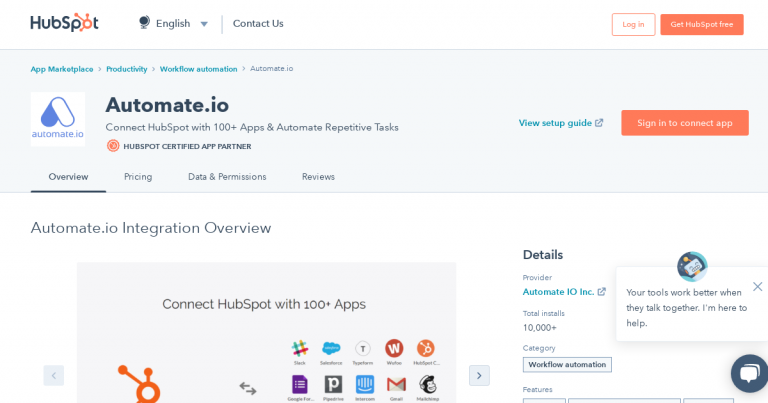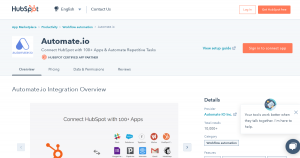 Automate.io is another tool that can replace Zapier, and it is currently serving more than 30,000 organizations worldwide. It is different from Zapier; using this drag-and-drop platform, you can program complex workflows across multiple apps. The best thing is you can access this feature without losing your pocket, making it better than Zapier.
Pros:
A huge number of tasks/month on all plans
Complicated workflows available on the free plan
Cons:
Opposed to Zapier, a rather short number of app integrations available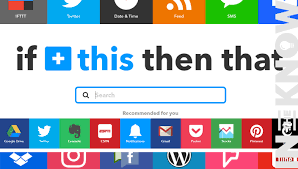 IFTTT stands for "if this then that", which is popular among the users for its easy-to-navigate interface. This tool connects apps using simple conditional statements to serve you the best automation features. The IFTTT tool calls your workflows "applets," and they range from running your smart home and social media apps to combining with digital voice assistants. However, the downside of this app is certain limitations; if you are dealing with complex workflows, it might disappoint you.
Pros:
Easy to use
Cost friendly
Plenty of pre-built templates ("applets")
Cons:
A short number of apps and integrations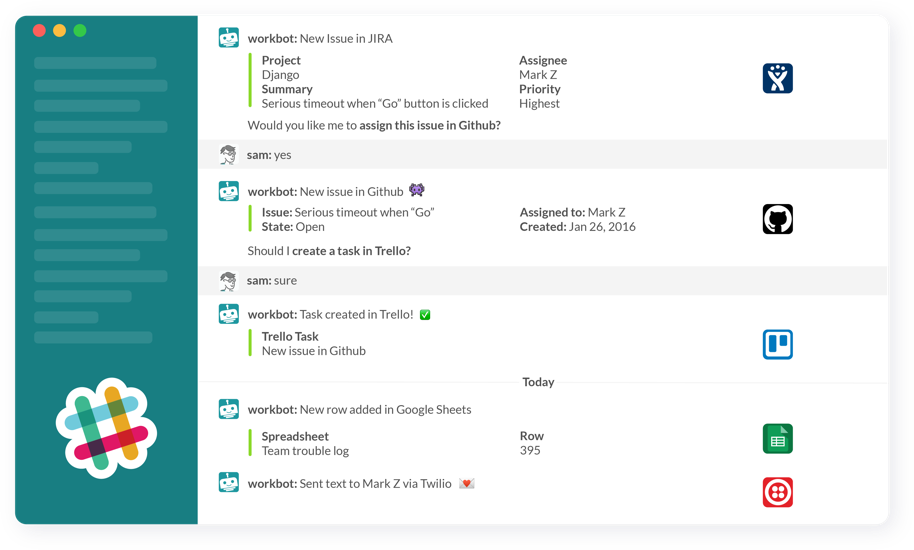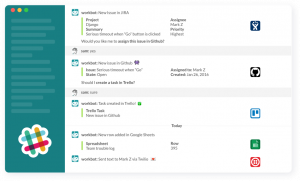 Workato is specially developed for companies and large-scale businesses to run automation workflows across multiple departments. It provides all the features to create an ideal workplace, and many huge brands rely on this tool. For example, brands like Slack, Levi's, Zendesk, and Intuit, have shown their trust in this tool, making it one of the biggest performers in the automation field.
Pros:
Mighty low-code/no-code workflow builder
Extensive template library
Center on artificial intelligence to develop processes
Cons: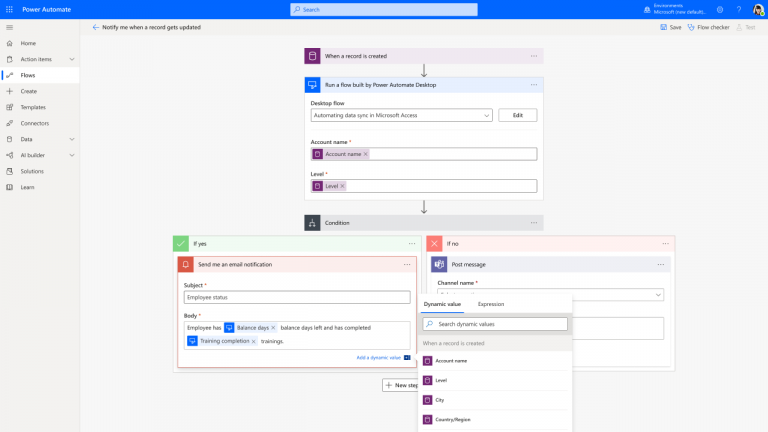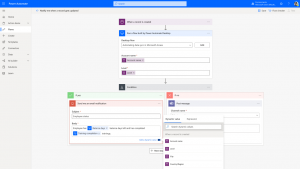 Microsoft Power automate is one of the best Zapier alternatives that is a product of Microsoft, so there is no doubt about its efficiency and credibility. Its old name is Microsoft Flow. The best thing is it integrates with Microsoft's products and services such as Office 365, OneDrive, OneNote, Teams, to allow you to connect apps with a single authentication.
Pros:
Perfect for Microsoft power users
Surprised to see the advantages of Microsoft's research on AI technology
Free trial possible
Cons:
Insufficient number of apps and integrations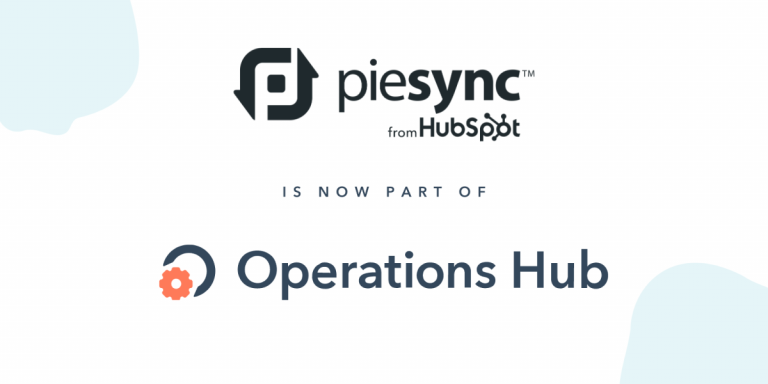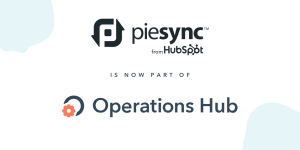 PieSync is another tool that is quite different from other names mentioned on our list. What makes it different from others is the ability to sync data between two apps. If you look at Zapier, it pushes data from one app to another, PieSync allows apps to integrate.
Using the 'conversational' feature, you can do things like version merging or version conflict resolution, which is a remarkable feature.
Pros:
Two-way syncing points
Offers free trial
Cons:
A restricted number of apps and integrations available as opposed to Zapier
Slightly complex pricing policy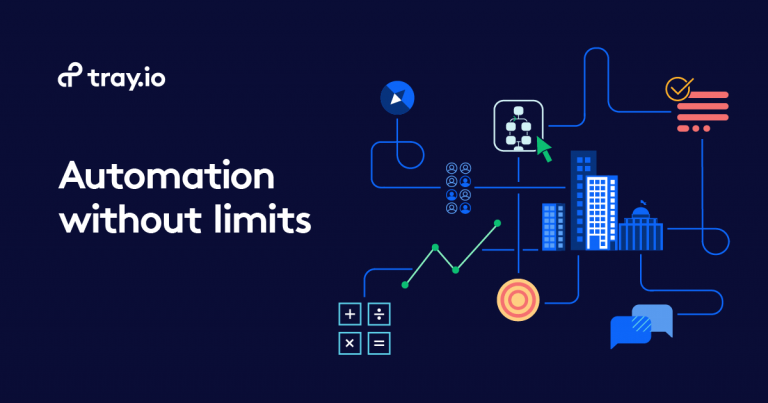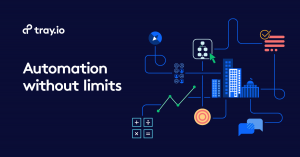 Tray.io is a general automation platform that offers a drag-and-drop interface to create workflows. It arrives with a broad range of 50+ app connectors and serves as decent Zapier alternatives, though it is a choice of larger companies. However, the drawback of this tool is the high price, and even the Standard plan starts at $595/month.
Pros:
Comes with a library of 450+ app connectors, universal API connectors, web-hooks, SFTP
Free trial possible on request
Cons: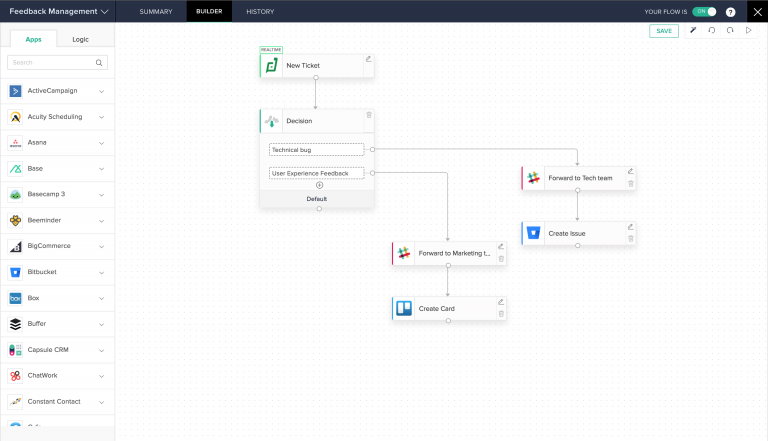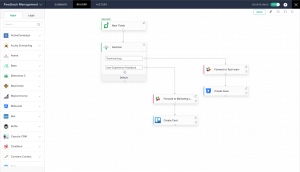 Zoho Flow is a part of the Zoho suite and is a very famous tool among Zoho users. It is similar to Microsoft Power Automate mentioned above in the list and provides integration with other Zoho apps to serve the Zoho users. Zoho Flow offers a massive collection of apps and dozens of pre-built workflows to help you in different processes.
Pros:
Local integrations with Zoho CRM and QuickBooks
Less pricing
Free version available
Cons:
An insufficient number of apps and integrations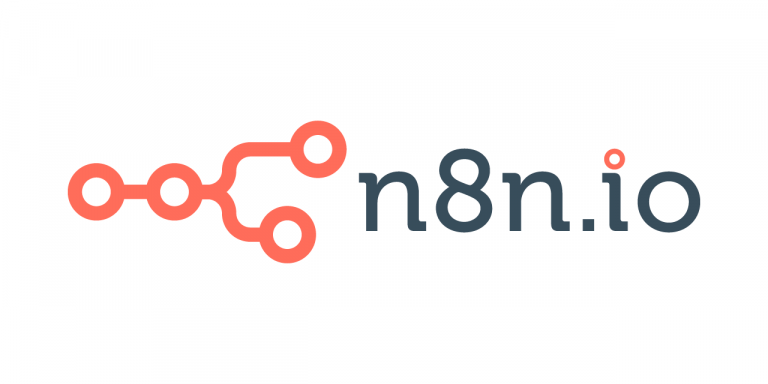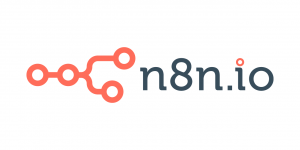 N8n might be lower on our list, but still, this open-source tool enables users to self-host and create complex automation. Users adore this tool because it provides a huge library of features without charging you a single penny. You can go to its website and try for free to explore more features and services on this platform.
Pros:
Completely free
Potential to self-host: the data stays with you
Cons:
Complex
90+ apps available which are short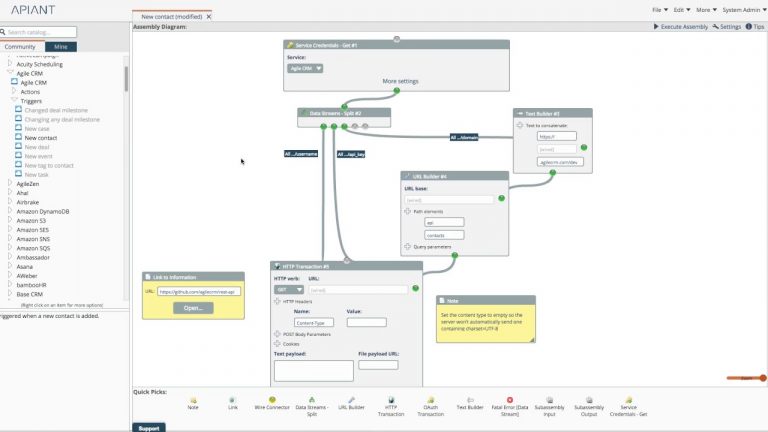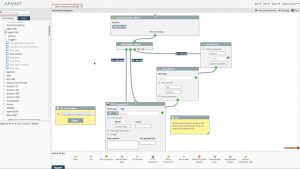 Apiant is the last name in our list of best Zapier alternatives; using this tool, you can connect apps and systems on the cloud without hassling around. It offers 50,000 apps, plenty of pre-built connectors, and doesn't require any coding. The downside of Apiant is its outdated and complex interface which lacks clarity.
Pros:
50000 available apps
Bi-directional sync
15-day free trial
Cons:
Conclusion:
We have created a list of the best Zapier alternatives based on our research and analysis. You can choose anyone based on your requirements and needs, dont forget to send your suggestions and feedback. Goodbye!