Files are vital for everyone, whether you're a tech nerd or just a regular smartphone user. Various items, ranging from unforgettable images to important document files, are stored on our mobile devices. Files in digital storage, such as phones and computers, are unfortunately prone to deletion. People can accidentally delete their files owing to corruption or by accident. Today we will talk about data recovery software to recover deleted data from your iPhone.
If you're one of those people who doesn't have a backup, you're probably concerned about whether or not you'll be able to restore your data. While data recovery is simple in Android due to the abundance of alternatives, iPhone users may wonder if their erased data can be recovered. Thankfully, technology has progressed enough to allow data recovery in iPhone devices.
Even if you don't have a backup, Stellar Data Recovery for iPhone will help you recover erased items. The software is simple to use and may be used by anyone, regardless of technical knowledge.
What is Stellar Data Recovery for iPhone and how does it work?
Stellar Data Recovery for iPhone is an iPhone data recovery solution created specifically for iPhone users, as its name suggests. Stellar, the world's foremost data specialist, has released yet another successful product. They've developed over a hundred data recovery programs for a variety of devices. Without a doubt, their iPhone recovery software is excellent.
It is a powerful data recovery tool for iPhone users. practically every iPhone device is supported. Stellar Data Recovery for iPhone can even restore data files that haven't been backed up.
This software is exactly what you need to recover your lost essential data, thanks to its broad range of capabilities. You can easily recover deleted data using this software.
Stellar Data Recovery for iPhone features
Stellar Data Recovery for iPhone includes all of the data recovery features you'll need. Take a look at some of this iPhone data recovery software's fantastic and useful features:
1. Data from iPhone, iPad, iTunes, and iCloud can be recovered
Despite the fact that it is an iPhone data recovery program, it may also be used to recover files from an iPad. iPhone, iPad, iTunes, and iCloud are all supported by Stellar Data Recovery for iPhone. It can restore data from apps like WhatsApp, WeChat, Kik, and others in addition to files. This app can recover notes, photographs, video, contacts, and more from iOS devices, making it a one-stop-shop for all recovery needs.
2.Has Encrypted iTunes Backup Files Access
The encrypted iTunes backup files can be accessed using Stellar Data Recovery for iPhone. This feature distinguishes this recovery software from the rest of the online competition. You can easily restore encrypted files from an iTunes backup if you have one. It can retrieve files erased recently even if you don't have a backup.
3.Images, movies, contacts, and more are all recovered.
Stellar Deta Recovery for iPhone is capable of recovering a wide range of files and data, including photos, movies, and more. It can also be used to recover deleted text messages from a variety of apps. You can recover almost all of your lost files and data using Stellar's sophisticated scan.
One of the worst things that can happen when data is lost is losing contacts. You can, however, recover every lost or deleted contact with Stellar Data Recovery for iPhone. VCF, CSV, and HTML files can be used to save these contacts. It also recovers other contact information in HTML format in addition to numbers. Along with contacts, Stellar may restore your iPhone's call history and restore it to its original state.
Data is recovered under a variety of loss conditions. Stellar Data Recovery program can recover all of your data, regardless of whether it was lost due to water damage, an accident, a jailbreak, or anything else. It can also restore data if your iPhone is stuck in recovery mode, the Apple logo screen, factory reset loop, virus assault, or the Black Screen of Death, among other things.
You may even retrieve hidden files with its thorough scan. Users should perform a deep scan if the requested file does not appear in a typical rapid scan. In this manner, you can recover deleted data that was accidentally lost from your iPhone.
Both older and newer iPhones are supported. Even if your iPhone is ancient, Stellar Data Recovery software will help you recover data from it. It is compatible with the iPhone 12, Pro, Mini, Pro Max, SE, 11, 11 Pro, XS, XS Max, XR, X, 8, 7, 7s, and iPhones below. It also works with iPad and iPod touch models, as previously stated.
How can I recover deleted data from an iPhone without a backup using Stellar Data Recovery software?
Stellar is one of the most effective iPhone data recovery programs accessible. It offers a simple and straightforward user interface. Someone can use it with no technical knowledge to retrieve data files. To recover deleted files from your iPhone after installing the recovery program, follow these steps:
Step 1: Launch Stellar Data Recovery Software in the first step. Choose the files you want to recover, such as photos, messages, and contacts.  Stellar Data Recovery for iPhone.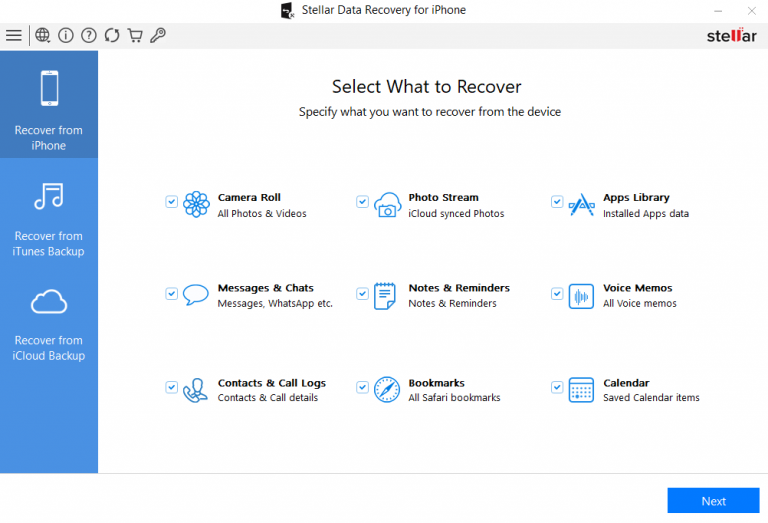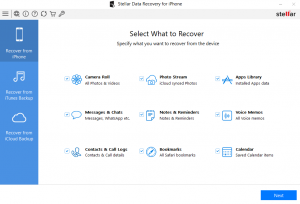 Step 2: After you've made your selection, click next to begin the scanning process.
Check to see if your device is still connected.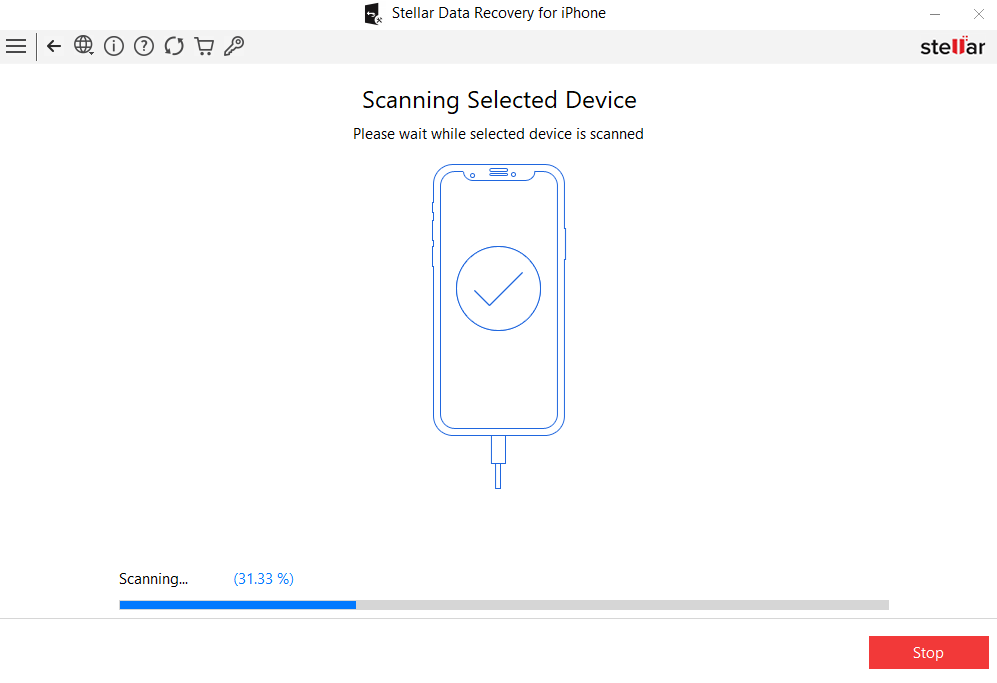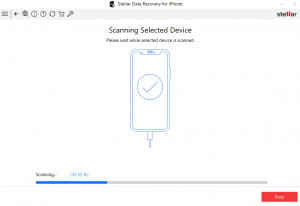 Step 3: After the scanning procedure is finished, you can preview the files and save them where you choose.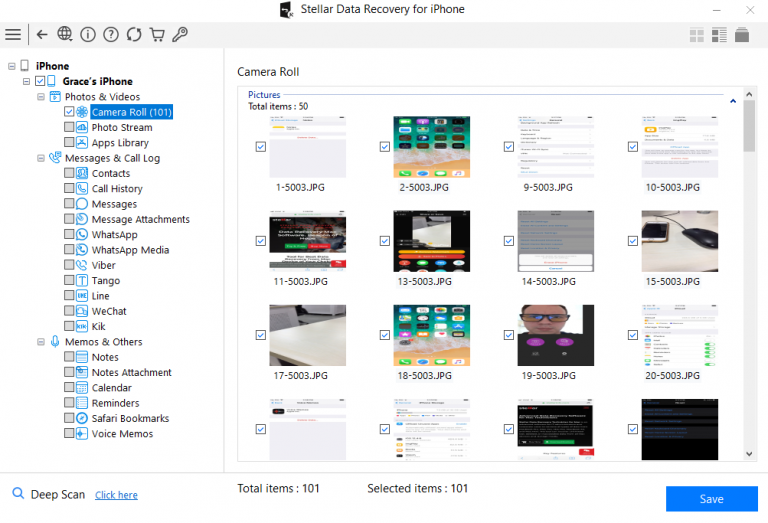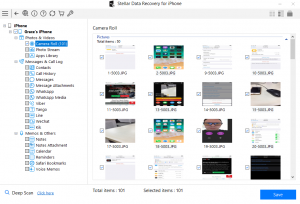 Conclusion:
That is all there is to it. Isn't it simple? You can quickly recover deleted data with Stellar Data Recovery for iPhone. Similarly, all types of files can be recovered on any iPhone device. This procedure is also applicable on the iPad and iPod. You may also use iTunes Backup or iCloud Backup to restore data.