What is Image Viewer Software?
Since people prefer to take and upload photos of every event in their lives, everyone requires a simple photo viewer. This calls for the usage of a trusted tool for looking through the photos. The default programs frequently lack the functionalities you require. We require a third-party photo viewer for our Mac because of this. I've compiled a list of the top image viewers to replace your default software in this blog.
It's useful to use an image viewer to see and edit your photos. The apps listed below each have a unique set of features and functionalities. This article will assist you in choosing the most sophisticated picture viewer for your requirements, whether you wish to see images, perform bulk photo editing, or work with numerous image kinds.
Use an image viewer to view and edit your photos. The apps in the following list each have a unique set of features. This article will help you select the most sophisticated picture viewer for your needs, whether you want to see images, perform bulk photo editing, or manage diverse image kinds.
Features of Image Viewer Software:
basic viewing operations such as zooming and rotation
fullscreen display
slideshow
thumbnail display
printing
screen capture
photo editor (if installed)
What purpose does an image viewer serve?
A user can open and view an image file using an application known as an image viewer. Like Windows Photo Viewer, the majority of image viewing software is just intended for viewing. In addition to basic viewing, other image viewers like Paint or Photoshop also include image-altering features.
List of Top 12 Best Image Viewer Software:
Since individuals tend to shoot and upload everything that happens in their lives, we all need the best photo viewer, and we also need a dependable way to review the pictures. The built-in programs frequently lag or don't have adequate functions. To replace your default program, I've produced a list of the top 12 picture viewers.
1. Photo Mechanic: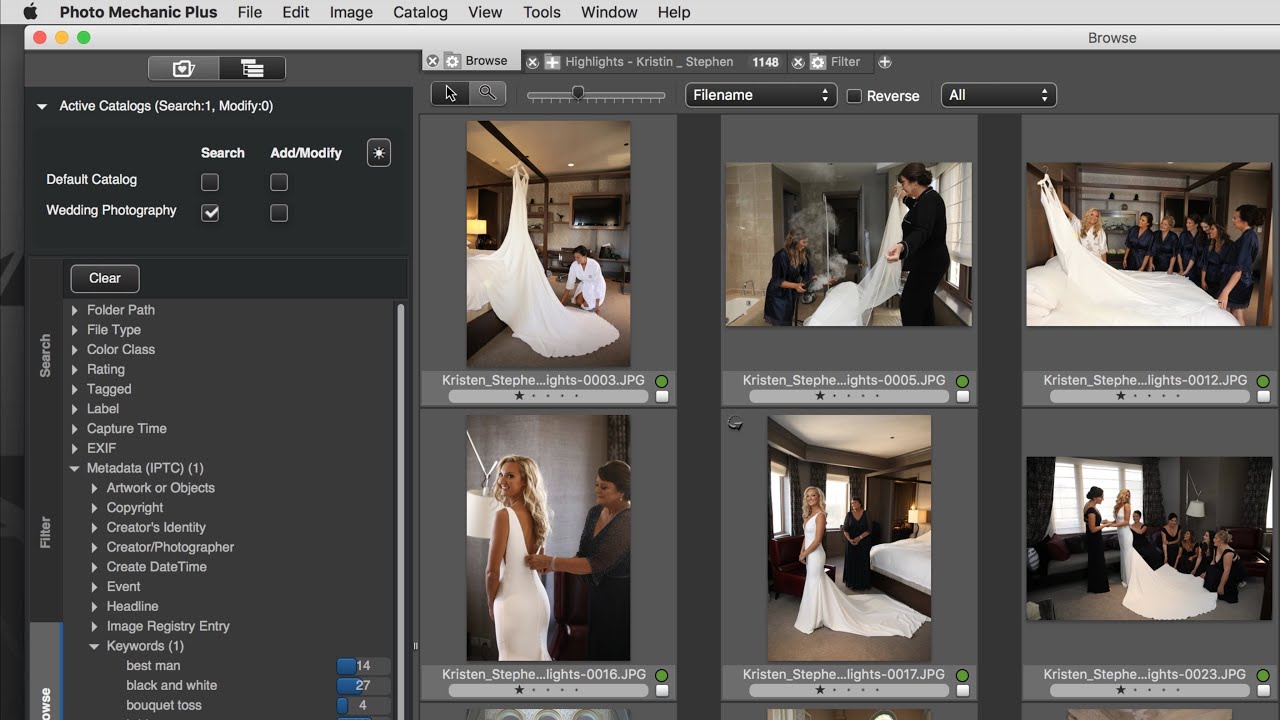 One of the greatest Mac programs for swiftly examining many photographs is Photo Mechanic. You'll adore how much it streamlines your workflow as a photographer. PM swiftly retrieves photographs from your memory card, saving you time. You can start working on eliminating unwanted photographs and choosing the best ones from a shoot right away.
With the ability to simultaneously access many memory cards, Photo Mechanic helps expedite the editing and selection processes. Additionally, you can see image previews load as you wait, saving you time.
You may add descriptions, copyright information, metadata, and more as you move through your photos. You can easily switch between photographs with the tool, but you can also batch edit, resize, and rename a large number of images at once. You may automatically add the city, state, and country metadata to your images by using GPS data.
Photo Mechanic is a fantastic option if you find that the built-in photo viewer on Mac makes dealing with raw photos excessively slow, especially when you have thousands of images to scroll through.
With cloud sharing applications like Flickr and PhotoShelter, Photo Mechanic integrates. Sharing photos is made simple by its integration with Facebook and email, and you can easily add watermarks to the pictures you submit.
2. Movavi: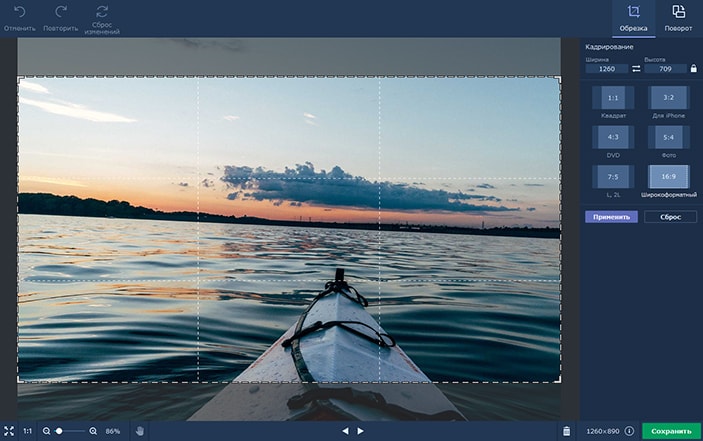 A great option for photographers who value productivity, effectiveness, and quickness is Movavi's Photo Viewer. You may rapidly search for and locate pictures that were shot in a certain area, contain a certain tag, or were taken on a certain date.
The batch picture editing features are quite helpful. To meet particular needs, photographers can resize an entire folder or edit several photographs simultaneously.
More than 60 different file formats, including compressed formats like JPG and PNG as well as raw camera images, are supported by Movavi. By exploring the filmstrip while watching an image, you can quickly find and switch to another image. You can increase thumbnails when viewing your gallery to make it simpler to find a certain image. This function will be useful if you have a lot of photos from a photo shoot because it will make it easier for you to sort through your shots.
The option to pick out particular photos from a collection and view them only is another nice feature. Languages like English, Japanese, Italian, Spanish, German, and more are supported natively by Movavi. Together, Movavi Photo Manager and Movavi Photo Editor perform admirably. I adore Movavi Photo Manager because it makes it easy to identify your greatest and most significant photos while also clearing out the clutter in your gallery.
3. Windows Photo Viewer: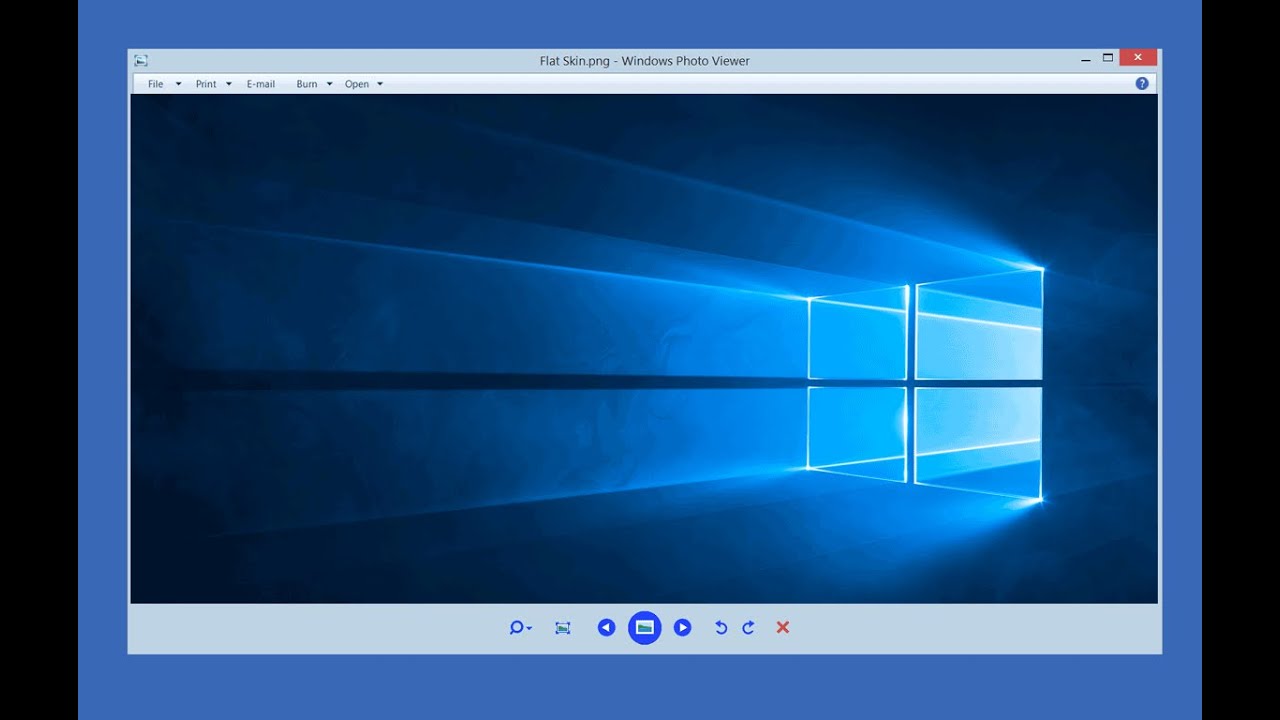 Windows Photo Viewer may be familiar to those who have used Windows since the XP era. It was formerly known as Windows Picture and Fax Viewer before its name was changed by the program's creators to Windows Photo Viewer.
Microsoft didn't pre-install this program with Windows 10 and offered users alternative options for viewing and altering photographs. Windows 10 Photos has taken the place of Windows Photo Viewer. Microsoft did not, however, totally remove this software, and the registration key can still be used to run it.
You may examine, rotate, and show a slideshow of photographs with Photo Viewer. Additionally, it is possible to print images for sharing, email them, or burn them to a CD. Among the image formats supported by the application are BMP, JPEG, JPEG XR, PNG, ICO, GIF, and TIFF. Windows Photo Viewer's reduction in file size during photo editing is its only flaw.
4. FastStone Image Viewer: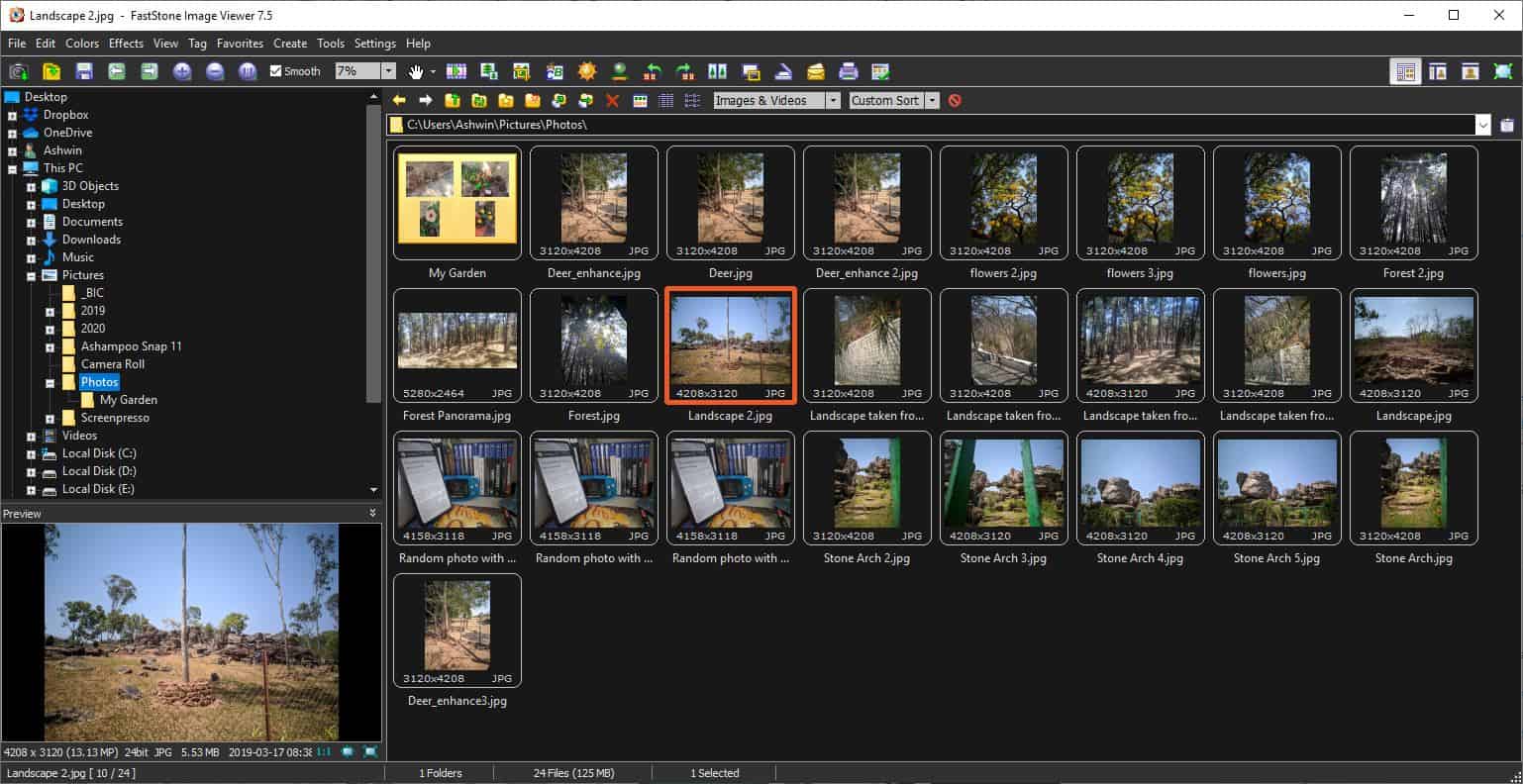 Pay attention to FastStone if you're looking for the greatest photo viewer with image comparison software features. You will be astounded by this program's user-friendly design in full-screen mode. A concealed toolbar will become visible as you move the mouse to either side of the workspace. To make the pop-up panel disappear, move the mouse away.
Batch photo editing is one of FastStone's best features. The most recent version of the application also has a number of helpful features. Now, it's able to employ tools like Unsharp Mask and Clone & Heal in addition to working with curves, levels, and lighting. RAW is one of the file formats that FastStone supports.
Overall, I'm impressed by how many features FastStone Image Viewer packs into such a small compact. For those seeking an easy-to-use but powerful photo editor, this tool will be suitable.
5. Microsoft Photos: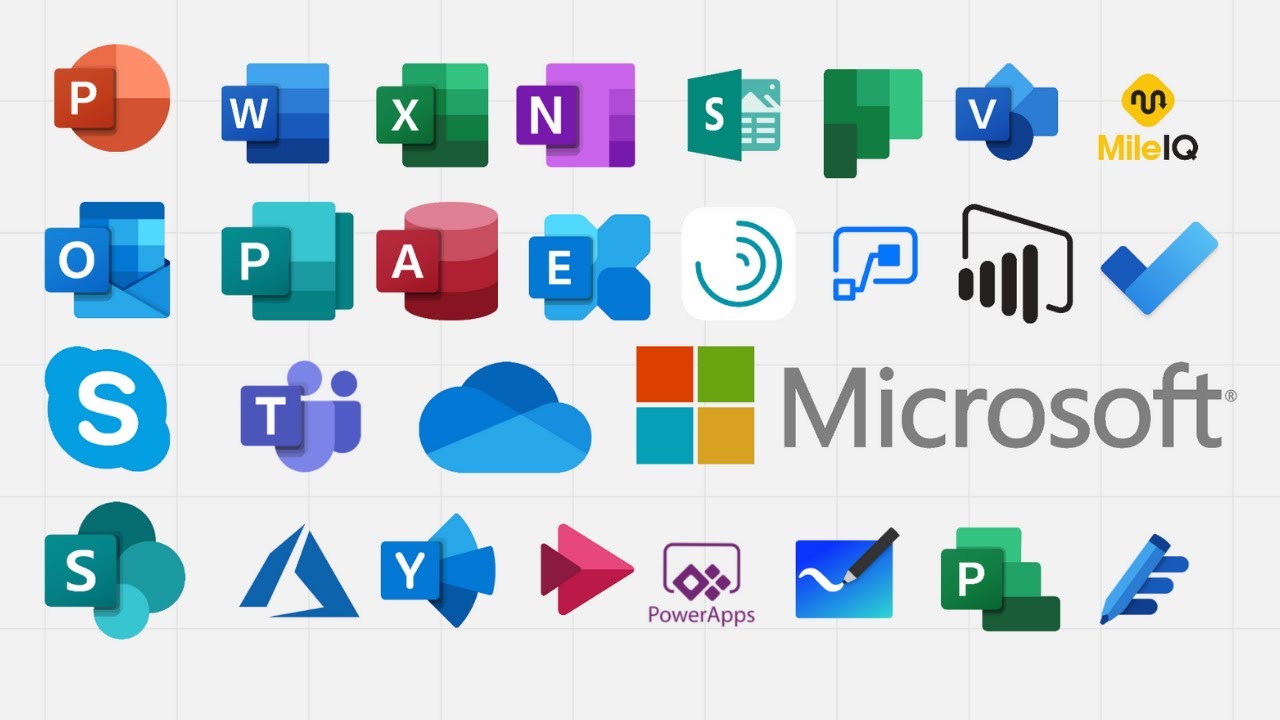 Do you require a Windows OS picture viewer? What tool would be superior to Microsoft Photos? With the help of this specific tool, editing photographs is made simple. Additionally, you may easily search for photos associated with particular locations, individuals, or experiences.
You can also change the size of the image view for quick scrolling. They not only made design improvements, but they also made timeframes for simple navigation.
Cropping photographs, rotating images, enhancing colors, altering luminosity, removing imperfections, and other features are some of the often-used features.
Slideshows and films made from photographs are both options. Additionally, it supports a number of other formats, including JPEG, JPG, PNG, and GIF. Your films and photographs can also be enhanced with music, messages, attractive effects, and sketches. By including 3D effects like fire or smoke, you may produce stunning images.
Another fantastic choice that produces benefits right away is remixing. You can blend images, music, text styles, and other elements using this option.
6. Picasa: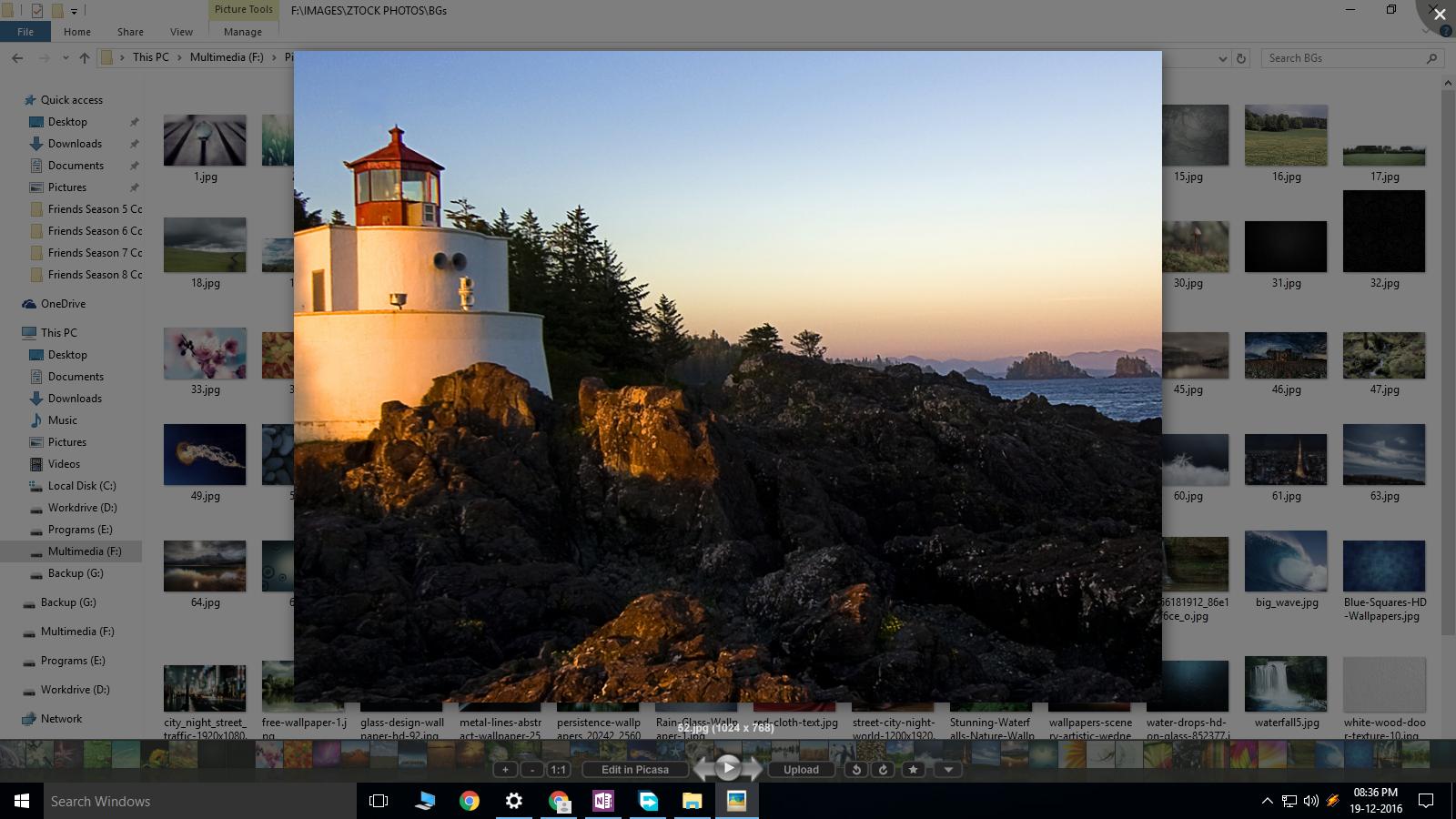 One of the first and easiest photo-organizing programs for Windows is called Picasa, and it allows you to import pictures from scanners, cameras, memory cards, etc.
Every time you open the program, you are not required to import photos. Pick a drive, and Picasa will handle the rest. Your software will categorize your photographs based on the tags you add, such as location or name.
Picasa includes every editing feature imaginable. It contains capabilities like facial recognition and special effect filters; you can crop, auto-contrast, add text to photos, and do photo retouching. You can sort your photographs by their file folders or make virtual albums to handle sorting. This program offers a plethora of organizational choices as well as some necessary photo editing features.
7. Nomacs: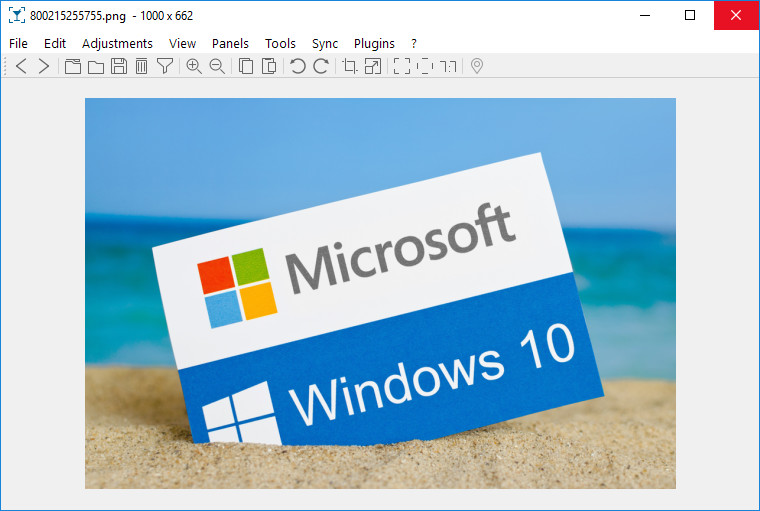 Although you would be led to believe by its name that this program has something against Macs, it actually supports Macs. Nomacs is a great option if you're seeking a quick and easy open-source photo viewer for your Mac.
The most popular photo file types, such as PSD and raw photos, are supported. You may also use filters to look for particular files, view thumbnails, and navigate directories.
I enjoyed how you could compare two images by applying overlays with various opacities or zooming in on the same region of the images. Additionally, Nomacs allows you to edit photos; you may change the color, brightness, saturation, and other aspects. Nomacs 3.16's forthcoming version is said to include features like AVIF support and photo blurring. To view the most recent version, visit the Nomacs website.
8. ACDSee: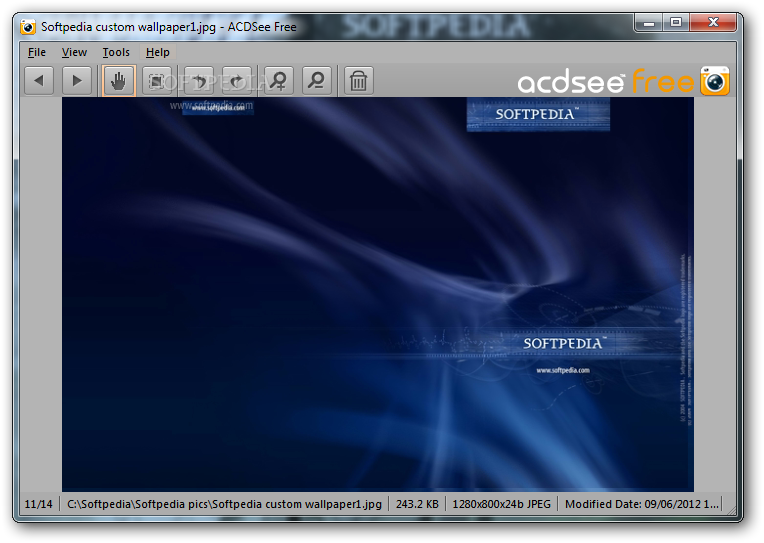 ACDSee is a paid picture editor and viewer with a number of distinctive capabilities, including facial recognition.
ACDSee Photo Studio is ideal for professional photographers that conduct numerous photoshoots because it is primarily made to assist you in organizing your shots. Photos may be viewed quickly with import-free access, and you can sort and find them using filters, categories, tags, color labels, and more.
You can rapidly isolate and choose photographs of specific persons using facial recognition.
Imagine you had a number of photo shoots with several clients in a single day. You didn't have time to upload the photos from each photo shoot since you had to dash from one photo shoot to the next. Another option is to lead group photoshoot excursions, where you show visitors the city while having them pose for pictures at the most famous locations.
You'll need to sort and arrange the images of each client once you reach home. All of it will be automatically completed for you with the aid of ACDSee's facial recognition technology.
The map viewer, another fantastic feature that lets you sort photos, use longitudinal and latitudinal data stored in each photo's metadata to show you where various photos were shot.
Imagine you went on a tour and captured images of various cities or national parks. You may rapidly sort and group them according to a location using the map viewer.
9. Apowersoft Photo Viewer: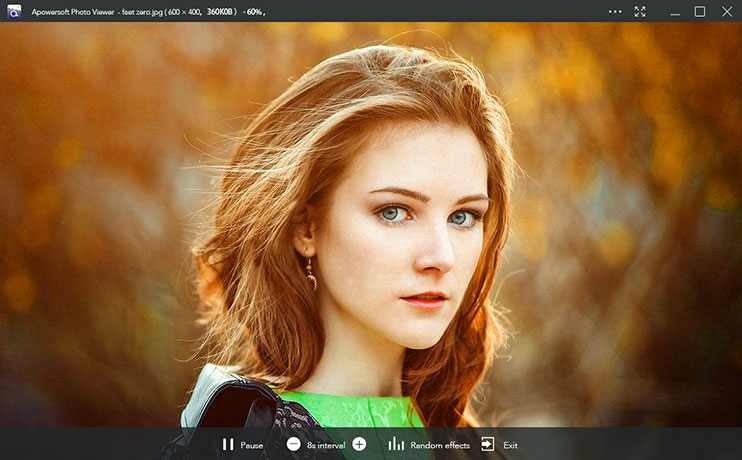 Windows utilities are created by the Hong Kong-based software company Apowersoft. The program Apowersoft Photo Viewer is not only all-purpose and simple to use, but it also features a user-friendly interface. The menu bar is not visible.
You must move the mouse over the workspace's bottom and side to activate it. You can quickly make slideshows using Apowersoft. You may control the slideshow's speed and size, as well as pause it whenever you need to manually zoom in on an image to show more information.
Apowersoft is regarded as the greatest photo viewer for Windows and a universal image editing program due to its efficiency. You may use a sketching tool, apply various filters, perform basic picture editing, and add text to your images. The application also includes a helpful snapshot tool.
There are very few photo editing features in Apowersoft. Although it is quite similar to Microsoft Paint, Apowersoft has a number of extra features. Nevertheless, the application has an extremely useful feature for converting image formats.
10. Lyn: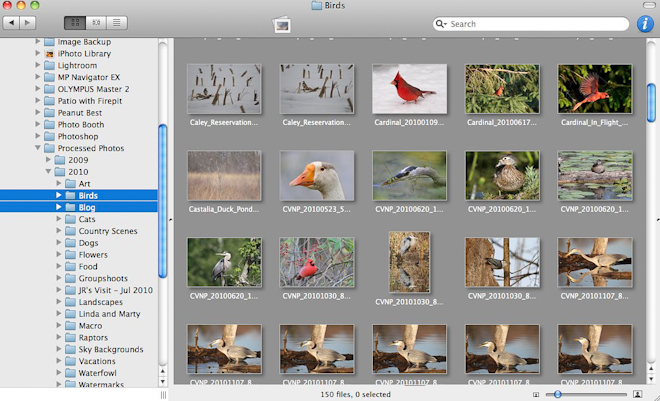 Lyn is yet another reliable photo viewer. It was created as a quick, effective, and visually pleasant replacement for the built-in photo viewer for photographers, web designers, and graphic artists that use macOS.
All common file types are supported, including raw and HDR images. Images can be viewed while being swiftly brightened and contrasted in other settings. Additionally, you can add filters or convert a color image to black and white.
You might find Lyn's support for non-destructive editing to be interesting. Consequently, you can edit and improve an image without affecting the original.
You can check each image's metadata with Lyn, and you can drag and drop photos onto a map to change their geolocation.
Images can be exported or shared directly on websites like Flickr, Dropbox, or SmugMug.
11. Apollo One: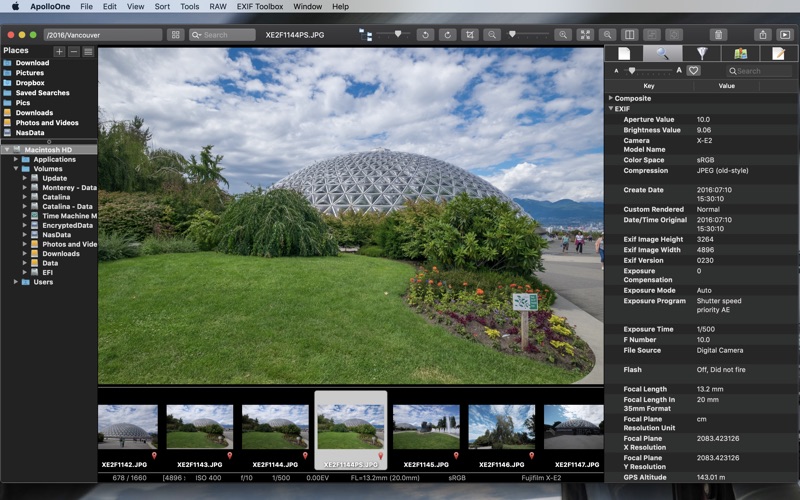 Anogeissus designed Apollo One specifically for photographers and photographers. You can rapidly preview raw photographs with it, and it has an intuitive interface that makes customizing and editing a snap.
The app lets you read EXIF metadata and rate photos from one to five. Use the rating system, for instance, to rapidly choose your best and second-best photographs from a shooting.
You can find images taken in a certain location using embedded location data. Drag & drop images onto the map in map view will also update location data.
With its Trackpad and Magic Mouse compatibility, which lets you swipe through photographs just like on an iPhone, flipping through photos is simple. You can also use your fingers to zoom in on a picture if your Mac has a Trackpad.
Photographers can use the built-in transitions to make slideshows, and they can even add iTunes music to the presentations.
GIFs that are animated can be viewed on Apollo One. You cannot play a GIF using the built-in Mac photo viewer that is included with your computer, however, you can examine all of its frames.
12. 123 Photo Viewer: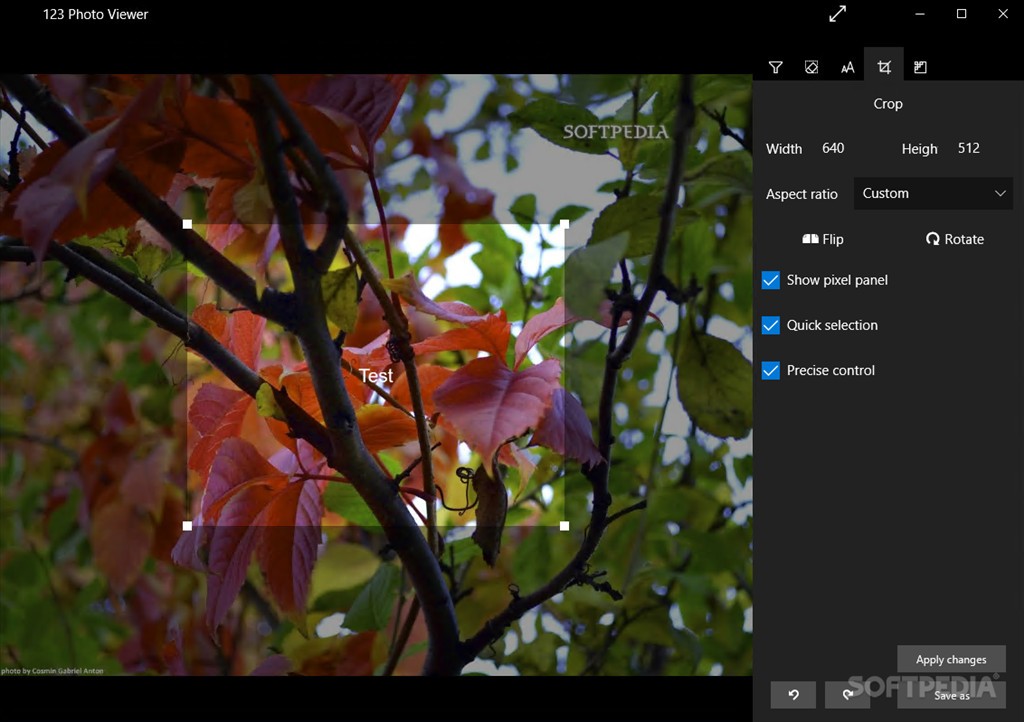 123 Photo Viewer is deserving of a spot on my list of the top image viewers. It is a quick and simple tool with strong capabilities that work with several picture formats. On your computer, managing images is simple.
Using the mouse wheel to scroll through the photographs is quite practical. To zoom in and out, simply slide the mouse pointer over the image and scroll the wheel. Move the mouse to the sides of an image to view the next or previous file. The application also provides a quick magnification option. Simply click the image to enlarge it, then click it again to return to the original size.
For many uses, 123 Photo Viewer supports batch operations. For instance, you can rename them or change the format of the files or the size of the numerous photographs.
123 Photo Viewer supports animated file formats like WebP, APNG, and GIF, among others. You can go into full-screen mode, pause and resume the animation, and move back and forth through the frames. Animation frames may also be saved as separate files.
Conclusion:
We live in a world of abundance, especially when it comes to computer software designed to make our lives easier.
This regulation does not apply to applications like Photo Viewer. There are simply too many choices when trying to choose the finest Photo Viewer for Mac. Everyone has something unique to offer in terms of functionality and a positive user experience.