The best approach to root any Android smartphone in one click is to use rooting software. On the internet, you may find a plethora of rooting programmes for Android. Rooting Android devices helps to expand the device's capabilities.
Rooting apps are particularly useful for gaining root access, since they allow users to get superuser rights on the Android operating system, as well as do operations that require system privileges and give them more power.
To put it another way, rooting your Android phone allows you to take control of how it operates and increase its performance. There was a time when rooting was a difficult task, but thanks to a plethora of rooting apps with useful features, the procedure has become much easier.
Top 10 Best Rooting Apps for Android
1. Kingo Root
The Kingo Root software is perhaps the most convenient way to acquire free root access on an Android smartphone. The Rooting programme is the finest for rooting Android apps, and it comes in both PC and APK versions, with a user-friendly interface.

Without any technological support, you can quickly gain root access. More significantly, this root master allows you to root your Android device in the quickest and most comfortable way possible.
You don't have to do much; simply open the rooting app, and it will detect and root your device. It will grant you full root access to your device. Even if rooting fails, the likelihood of the phone being harmed is quite minimal because the application just executes a few codes that modify the root files.
2. SuperSU Rooting App
SuperSU is one of the most well-known rooting tools for managing root access, and it's even included in some ROMs. The Rooting app is compatible with all new devices and allows you to gain root access quickly and easily.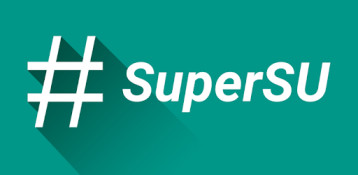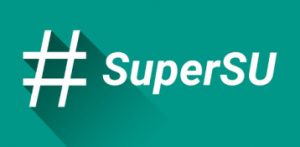 With the SuperSU Rooting app, you will not only root your smartphone, but you will also have complete control over it. When programmes seek for root access, you can grant or refuse permission using this root app. It allows those apps to access root without having to ask you again because it can preserve history.
It also allows you to unroot your Android tablet or phone temporarily or permanently, depending on your needs. The SuperSu Android root programme is extremely quick and does not place any additional strain on the CPU.
3. KingRoot Rooting Apps
Don't get King Root and Kingo Root mixed up because they're two completely distinct Android rooting programmes. The Kingo Root Rooting programme is one of the most popular Android rooting apps, with a high success rate and no need for a third-party ecosystem to work.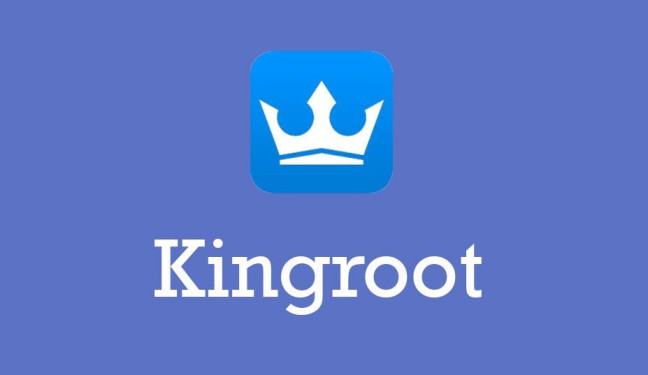 To root your Android phone, simply download the Rooting app and follow the on-screen instructions. The purify tool in this Rooting app that comes with king root is a fantastic feature that allows you to keep track of your battery consumption.
Purify of king root might help you conserve your battery. The Rooting app works with Android versions 2.2 to 7.0 Nougat on a variety of phones and tablets. This rooting programme is really simple to use and does not necessitate the assistance of a specialist.
4. One-Click Root
The One-Click Root Android Rooting programme is the most intelligent rooting software accessible. With only one click, you can root your Android device and unlock all of its features.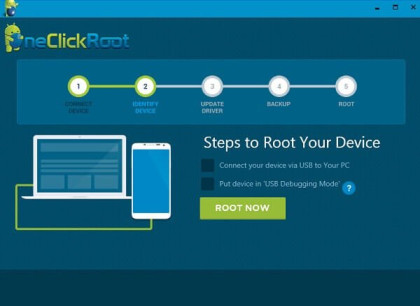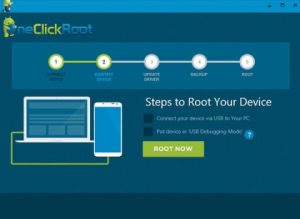 One Click Root is another rooting app software that doesn't require a computer to root your Android phone. To root your device, simply download and install the free one-click root programme and click on the root.
The rooting app is simple and straightforward to use. You can also obtain live chat help from the developers if you have any questions regarding anything.
The Rooting app is compatible with Android versions 1.5 to 7.0 and LG, Motorola, Samsung, Sony Ericsson, and more brands. As a result, it is an excellent root app for novices.
5. iRoot Rooting Apps
iRoot is a Chinese one-click Android rooting app that works with a wide range of Android phones and tablets, including Samsung Galaxy, LG, Huawei, Zenfone, HTC, Asus, Nexus, and others. One of the greatest and most popular rooting programmes for Android devices is iRoot App.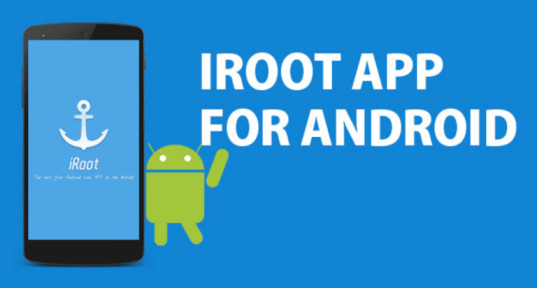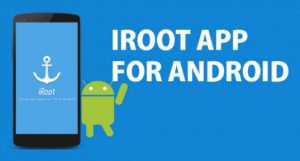 The Rooting app is easy to use and has a high success rate. It is also absolutely free to download and use. You can root your Android device with only one click, and there is also software for PC that you may use to root your device.
The iRoot programme can be downloaded on any Android device and will allow you to unlock your handset in a short amount of time. On all Android smartphones, the Rooting app is completely free to download and use.
Windows and Android versions are available. Unfortunately, it does not provide an unroot option, which is useful when the phone needs to be repaired. Aside than that, it's a decent rooting programme with an appealing user interface.
6. Framaroot
Framaroot is a rooting app created by XDA, a well-known developer of Android phones. Framaroot is an Android one-click rooting app that can be installed straight on the phone without the need for any computer software.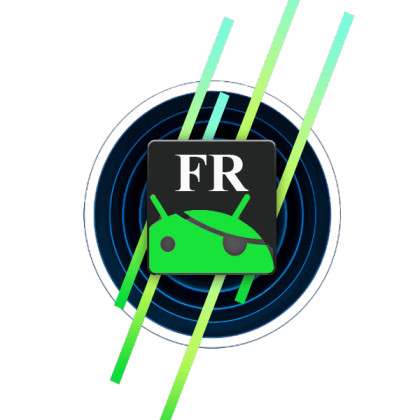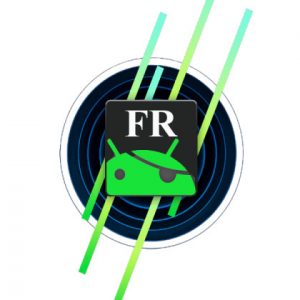 As a result, you won't have to worry about rooted issues like black screens, dead screens, or soft bricks. The best part about this root programme is that it will work on any Android version, including the latest.
The Rooting programme takes advantage of any software flaws to inject files onto the device. The Framaroot Rooting app investigates the device to be rooted and recommends the best exploit for the job.
7. Root Master Rooting Apps
RootMaster is a strong rooting application that can inject codes into the Android subsystem, granting you all of the extra capabilities. The Rooting App is lightweight and fully functional, allowing you to break the code on any Android device. It was created by senior developers at XDA.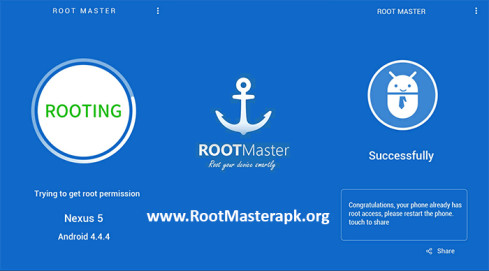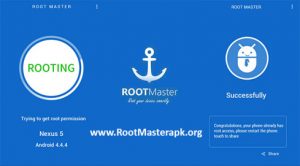 The procedure does not necessitate the use of any third-party hardware. Root master is one of the most efficient and secure rooting applications available. This Android rooting programme will grant you one-click root access to your Android device, allowing you to gain superuser capabilities and enable a variety of system-level addons and modifications.
By improving the system and performance, the Root Master Rooting programme can extend the life of your battery.
8. Root Genius
Root Genius, like Unlock Root, One Click Root, SuperOneClick, and others, is a one-click root app that allows you to root your Android device using Windows. Root Genius is compatible with a wide range of Android devices and can root them all.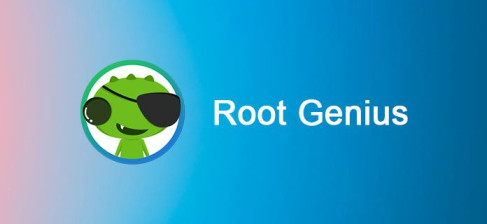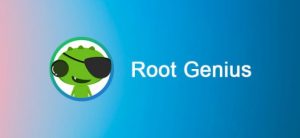 More than 1000 devices are supported by the Root Genius Rooting app. Simply install Root Genius on your computer and launch it, then connect your device to the computer through USB.
9. Superuser X [L] Root App
[L] Superuser X Root App is a developer's tool that is commonly used for performance and testing. Once the binary file is installed, this root app allows all apps to access the root directory, so you don't have to provide permission every time.
You can uninstall it once the process is completed. As a result, you won't see any pop-ups asking for permission to access the root, despite the fact that the App isn't a rooting service. However, if you're into coding, it's a great app to have.
10. Cydia Impactor
Cydia Impactor is a graphical rooting tool for Android on Mac OS X. Users of Macs can use the application to gain root access to their Android smartphones.